Cheap Caribbean Vacations & Money-Saving Tips
August 14, 2022 / updated October 10, 2023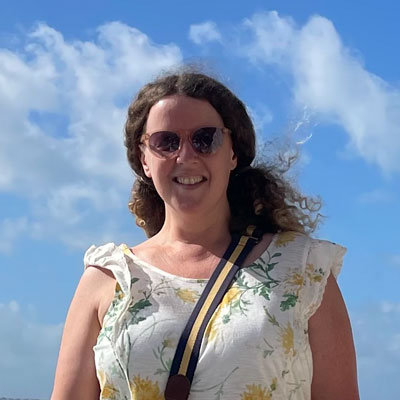 The Caribbean conjures images of luxury resorts, endless beaches, azure skies, and sparkling, turquoise waters. It's one of the world's most popular vacation destinations and is a favorite with tourists all year-round due to its consistent warmth and welcoming waters.
The Caribbean has developed something of a reputation as a playground for the rich, but there are surprisingly cheap Caribbean vacations to be found if you know where to look.
Here are the pick of money-saving tips and cheap Caribbean vacation ideas to help you plan your trip to paradise.
Our 7 Favorite Cheap Caribbean Vacations
There are over 7,000 islands in the Caribbean, but which ones are the best - and cheapest - to visit? Here are some of our favorite cheap Caribbean vacations, split down into cruises and traditional hotel-based trips.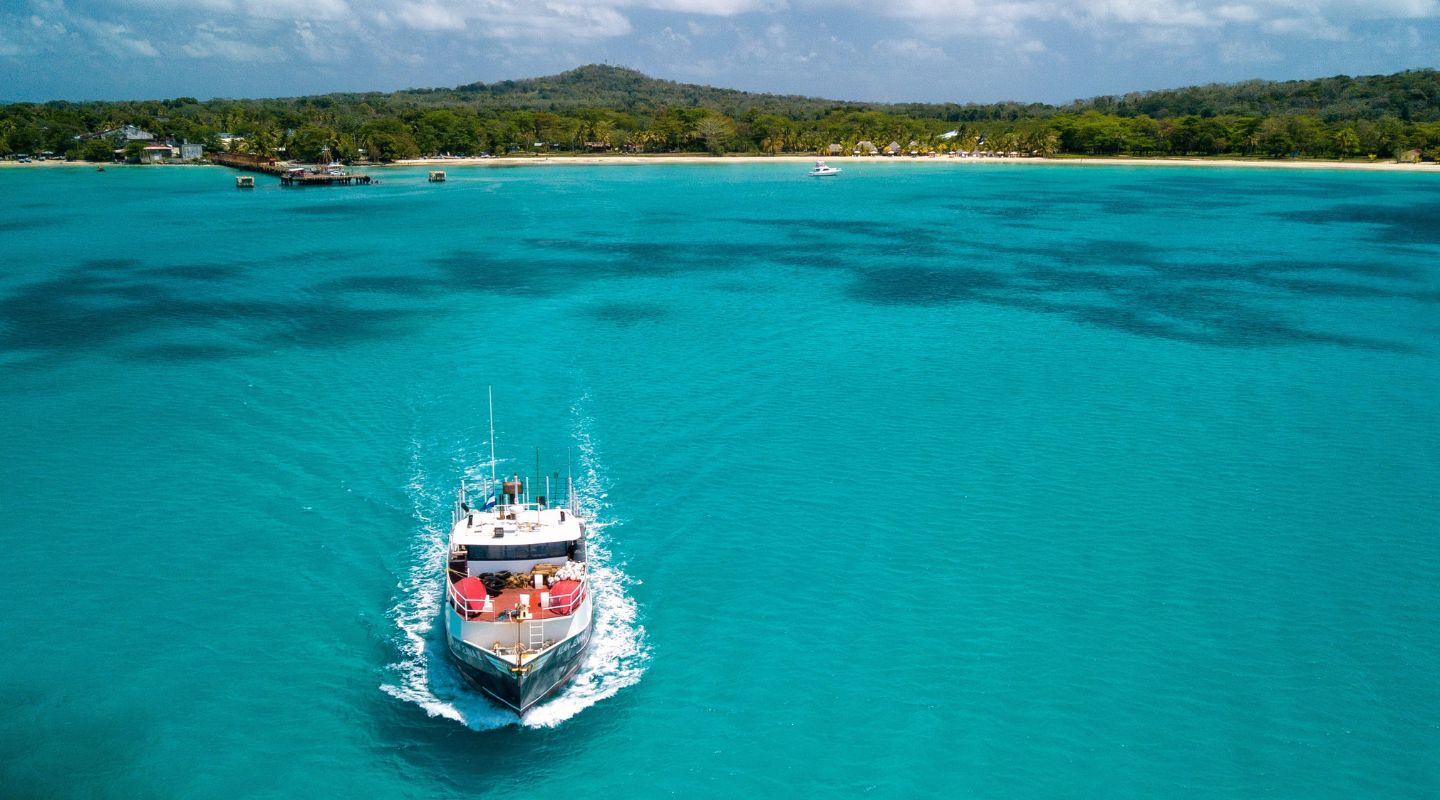 Cheap Caribbean cruises
Cruises are no longer just for the wealthy. Over the last few decades, they have become increasingly affordable, even for those on a budget. Here are some helpful tips about the cheapest cruise lines, as well as some cruises with pricing that's beyond reasonable. You can also check out our guide to cruising in the Caribbean for more detailed information.
1) Carnival Cruises
For cruises out of Florida, Carnival offers some great deals, and their short Bahamas cruises of 2-5 nights are some of the cheapest to be found.
Carnival Cruises 4-day Western Caribbean cruise - Another ultra cheap 4-night cruise, this time with Carnival Cruises, this route takes in Mexico, rather than the Bahamas. Traveling on the Carnival Conquest and departing from Port Canaveral, this cruise also starts at 129 USD pre-taxes.
Itinerary: Calling at Key West (Florida) and Cozumel (Mexico)
2) Royal Caribbean
This cruise brand offers some of the most discounted cruises around if you're happy to book within a few weeks of a cruise.
Royal Caribbean 4-night Bahamas and Perfect Day cruise - If you're looking for a short break, a 4-night Royal Caribbean cruise comes with a lead-in ticket price as low as 129 USD and calls at two favorite Bahamian destinations, traveling onboard the popular ship Freedom of the Seas.
Itinerary: Calling at Perfect Day at CocoCay (Bahamas) and Nassau (Bahamas)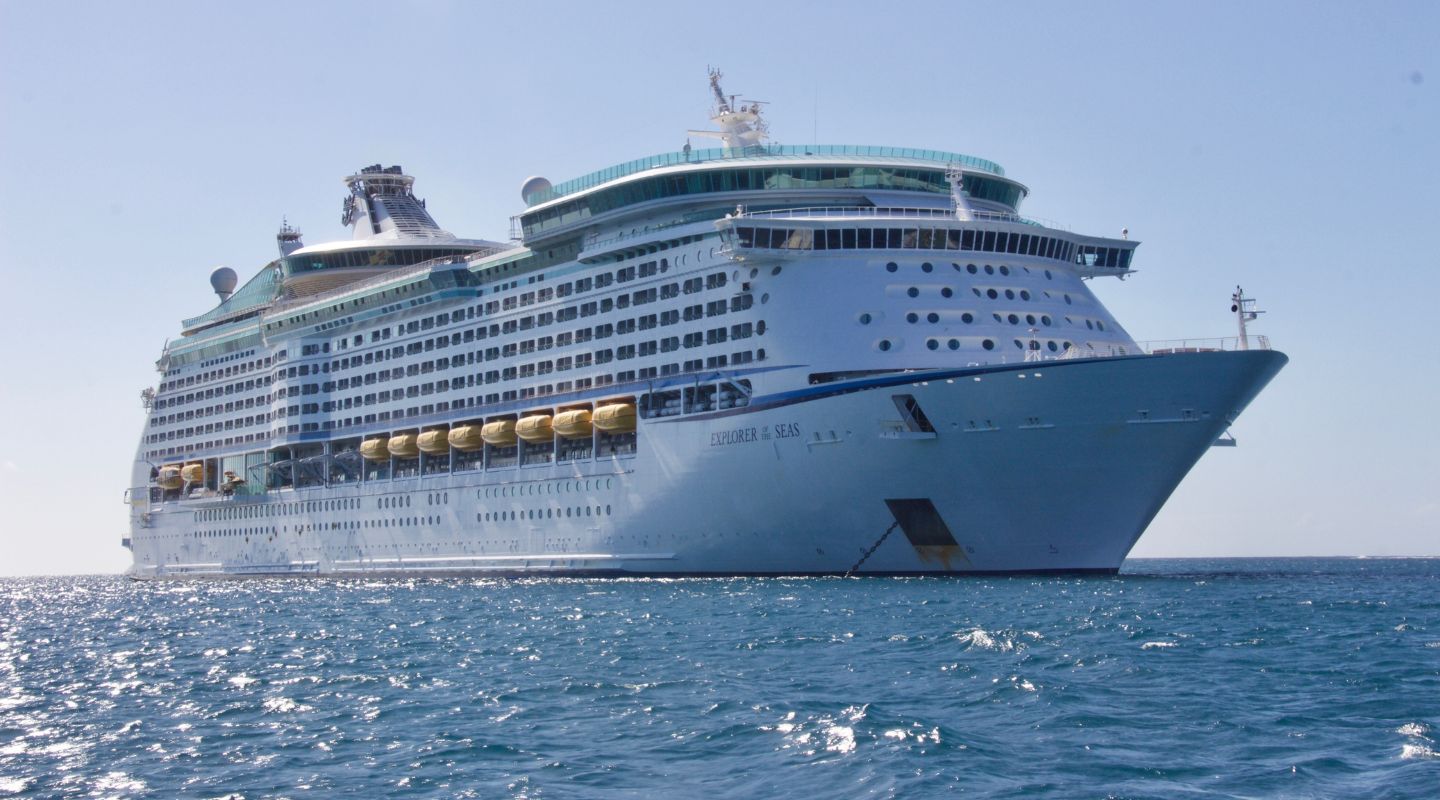 3) Celebrity Cruises
Celebrity offer some great routes and offer consistently good value for money, whether routes are on sale or full price.
Celebrity Cruises 7-night Eastern Caribbean cruise - Departing from Fort Lauderdale, this 7-night Celebrity Cruises itinerary has time to take in a couple more destinations, yet for the whole week, it only costs around 500 USD. Perfect for getting into your cruising stride without breaking the bank.
Itinerary: Calling at Key West (Florida), Bimini (Bahamas), Grand Turk (Turks and Caicos), and Puerto Plata (Dominican Republic)
Cheap Caribbean Vacations - Hotels & Airbnbs
Certain destinations are consistently cheaper than others. This is generally caused by being popular, which in turn creates competition and keeps prices affordable. Here are some cheap Caribbean destinations, with more shared in this Culture Trip article.
4) Dominican Republic
Sandwiched between Cuba and Puerto Rico, and connected to Haiti, the Dominican Republic is one of the larger Caribbean islands which is super popular with international tourists and U.S. travelers from the east coast. Because there are so many visitors, and so many resorts, hotel prices in the Dominican Republic are usually competitive and there are some great budget options to choose from. For example:
Barcelo Santo Domingo - this comfortable all-inclusive hotel has a rooftop terrace and pool and offers rooms from 76 USD per night.
Iberostar Costa Dorada - this attractive 5* beachfront hotel is set in pretty tropical gardens with a pool, plus multiple restaurants and bars. Rooms from 92 USD per night.
While many people immediately think "Punta Cana" when they think of the Dominican Republic, the northern coast with Puerto Plata and Cabarete are fantastic places to visit with many budget-friendly options.
5) Cozumel, Mexico
Cozumel in Mexico has long been a vacation hotspot, with direct flights to nearby Cancun available from many US airports and reasonable hotel prices allowing tourists to experience a life of luxury - at least for a few days. There are plenty of tours and excursions in Cozumel, as well as some budget-friendly resorts, including:
Casita de Maya Boutique Hotel - this small and friendly 8-room hotel is beyond charming with its palapa-thatches, a pool surrounded by tropical plants, and a convenient location close to the airport. Rooms from around 70 USD per night.
Casa Mexicana Cozumel - this modern 4* hotel has ocean views from its mid-level terrace with pool and is in the heart of the main island town of San Miguel. Rooms from around 100 USD per night.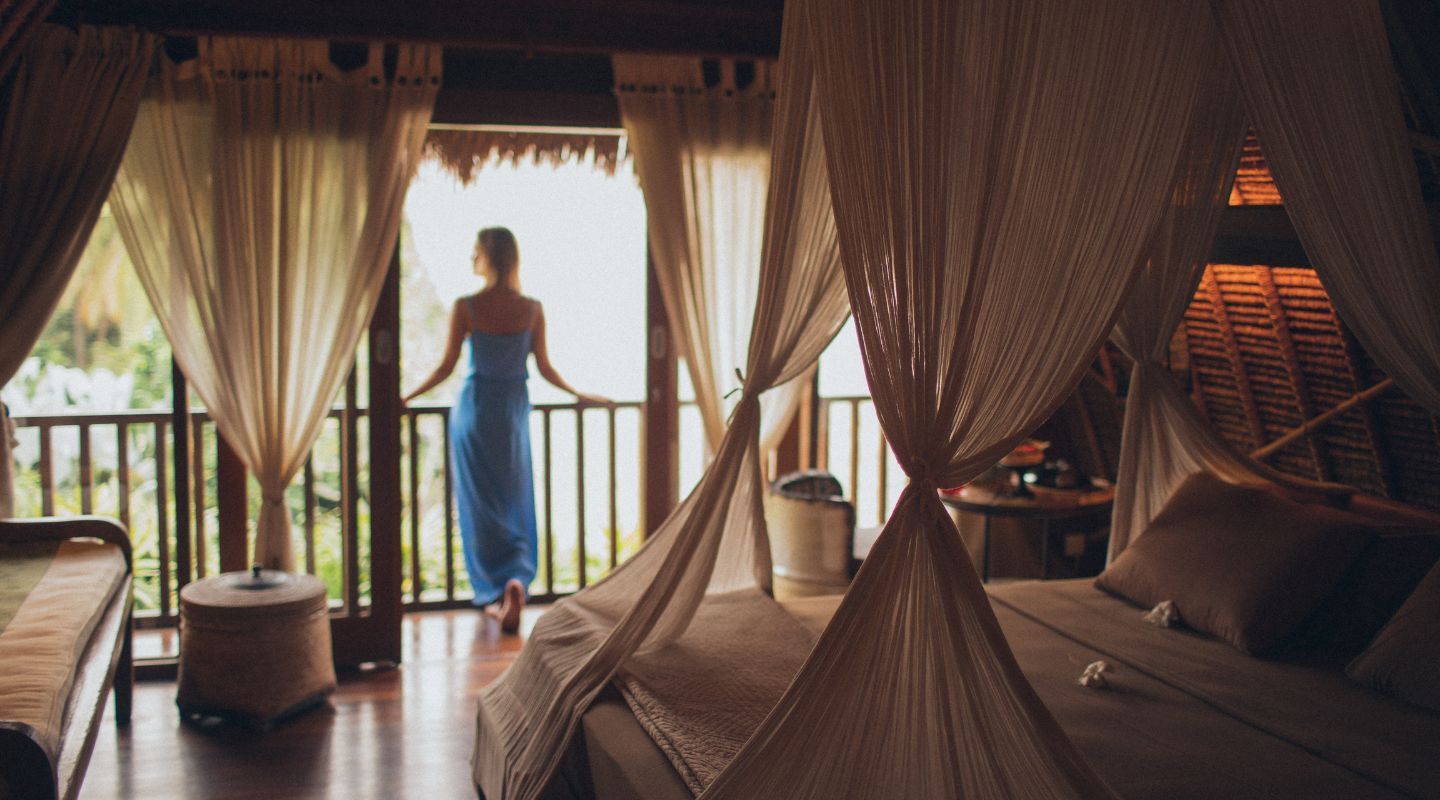 6) Jamaica
Jamaica is another of the Caribbean's top destinations, and while it may not be the cheapest place to stay, if a luxury resort isn't essential, then you can find budget digs on the island for a very reasonable price. Offers on flights are usually abundant too, and there are plenty of things to do once you arrive, especially for couples, as this article explains. Some resorts to consider are:
Catcha Falling Star - this is a bargain of a resort, with rooms starting at under 100 USD per night. Accommodation is in cliffside rooms and cottages, and former guests have nothing but good things to say about the friendly service, great location, and unpretentious atmosphere at this Negril favorite.
Mocking Bird Hill Resort - Situated between the coast and the Blue Mountains in a beautiful hillside location, this eco-boutique feels like it should cost much more than the 80 USD per night charge.
For more great info on Jamaica checkout this comprehensive Jamaica guide by Nomadic Matt.
7) Cancun
One of the most traveled destinations in the world, Cancun, Mexico hardly missed a beat during Covid-19 and continues to attract visitors from around the world. The sheer volume of resorts, condos and home stays in the area is unbelievable! That means there are some fantastic deals to be had, especially anytime outside of December-April,their busiest season.
Checkout top hotel deals in Cancun and Quintana Roo here.
The area boasts an incredible array of affordable things to do as well if you're looking to get outside the confines of your resort.
Other things that may help to reduce the cost of your Caribbean vacation include:
Cook - Choose accommodation with a kitchen so you can prepare your own meals.If you do eat out, head for local joints rather than the more expensive restaurants aimed at tourists.
Find Free - Make the most of free or cheap activities, but plan to splurge on those really special tours and excursions - and book in advance.
Public Transportation - Use public transportation or rent a car to avoid spending big bucks on taxis.
Cash - Use local currency, as this usually guarantees you a better rate than paying in dollars.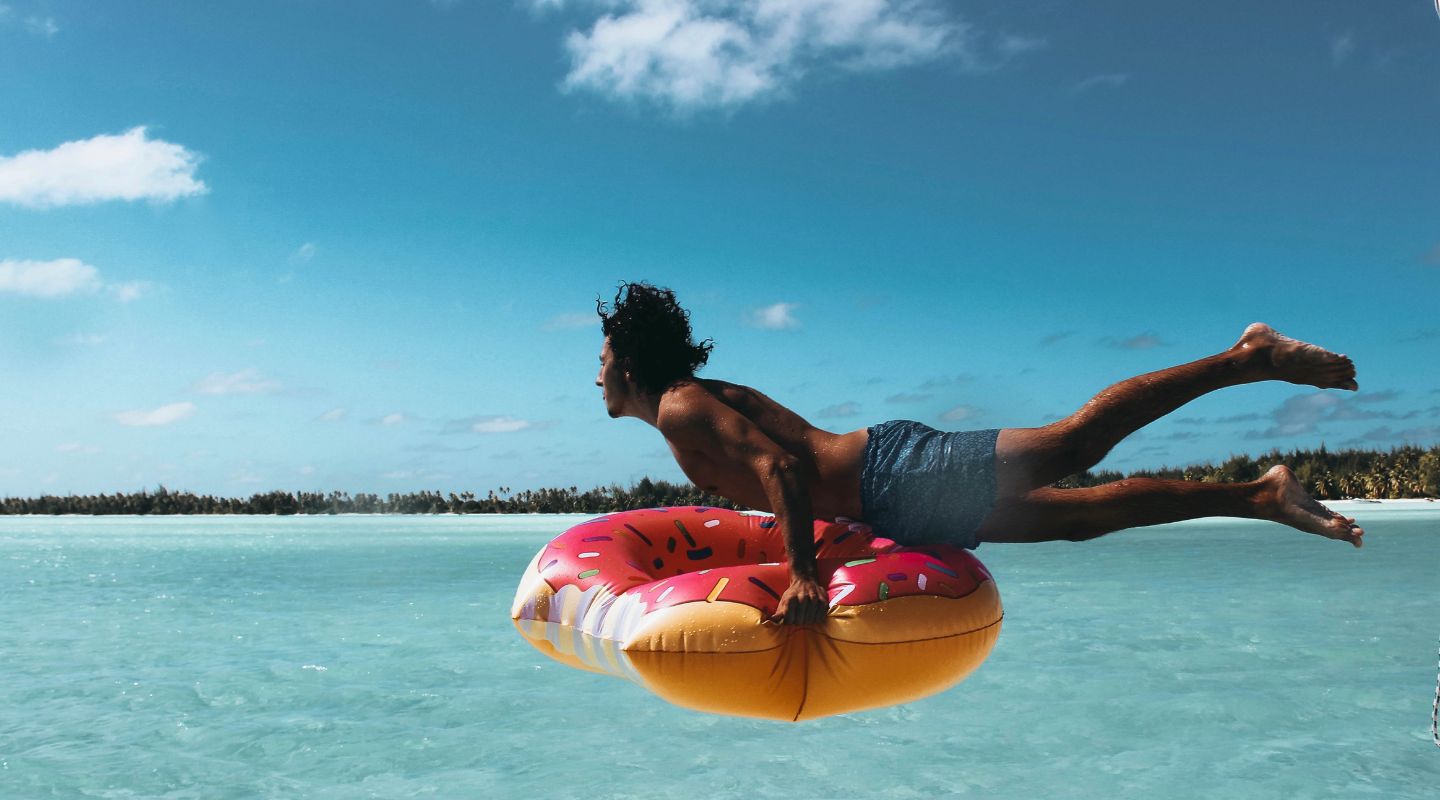 How to Save Money on Caribbean Flights & Cruise
Here are some of the simplest and best ways to save money on Caribbean flights and cruises.
Save money on Caribbean flights
There are some foolproof tricks when booking Caribean flights to help you secure the cheapest tickets, keeping the cost of your vacation way down.
Check whether package deals are cheaper
Independent travelers have always tended to book flights and accommodation separately, but this doesn't always provide the best value for money, especially in the Caribbean. So, take a look at package holidays, either through an online provider such as Expedia or CheapCaribbean.com, or through a travel agent, to find out if a package could save you some dollars.
Look for flights to the most popular destinations
The most popular Caribbean destinations see many international flights arriving each day. And busy routes create competitive fares because airlines want their flights to be full. So, choose a busy route and you might be able to find a flight that's significantly cheaper than you'd expect.
Be flexible
If you have one specific date when you need to fly, you're less likely to find a deal. But if you can build in some flexibility, flying within a day or two of your preferred date can often save you hundreds of dollars.
Subscribe to airline mailing lists
Sign up to all your favorite airline mailing lists and you'll be first in line to hear about upcoming promotions and discounts on Caribbean flights.
Look for out-of-season flights
The time of year will have a huge impact on flight costs, so look for out-of-season flights - perhaps during the rainy season (June to October) or shoulder season (May or November) - to make big savings.
Consider flying with a budget airline
Although budget airlines don't always have the best reputation, they offer a valuable alternative to more expensive charter and commercial flights. As recommended in this article, AirTran and JetBlue both offer direct low-cost flights from US airports to multiple Caribbean islands. Just make sure you include all the add-ons in the cost - baggage, for example - as this can greatly increase the price.
Book an indirect flight
Direct flights are convenient but are also generally the most expensive options. If you're willing to include one or more transfers in your journey, you can save a decent amount of cash.
Find out more money-saving tips in this helpful TripSavvy blog post.
Tips to Save Money on Caribbean Cruises
We love cruisers here at Tourbase. We specialize in helping people get out on our curated and unique shore excursions. But here are some tried and tested ways to save money on a Caribbean cruise:
Consider traveling in the shoulder season
Peak season is always going to be expensive due to high demand. But cruise in the shoulder season, immediately before or after peak season, and you might land yourself a deal.
Choose less popular room options
Inside staterooms on cruise liners are less popular than outside rooms with a window. So, assuming this isn't a deal breaker for you, check the pricing on inside rooms, as there can often be substantial discounts.
Book your cruise way ahead of time…
When it comes to pricing, booking your cruise a year or two ahead can reap big rewards, with discounts of 50-60% commonly available.
…or book a cruise at the last minute
Booking a cruise at the last minute - if you don't have your heart set on a particular route or ship - is probably one of the best ways to find a bargain.
Use credit card points for onboard credit
If you have a credit card, check whether your points can be used to snag special deals on your cruise, like onboard credit or discounted services.
Check prices after you've booked
Some cruise lines - Royal Caribbean, for example - guarantee that if the price of your cruise goes down after you book, you'll be refunded the difference. So make sure you check the pricing regularly if this price promise applies to your cruise line.
Don't book cruise line excursions - go independent
Cruise lines would have you believe their excursions are the best, and the cheapest option in your destination port. However, booking tours independently will, in most cases, save you a considerable amount of money.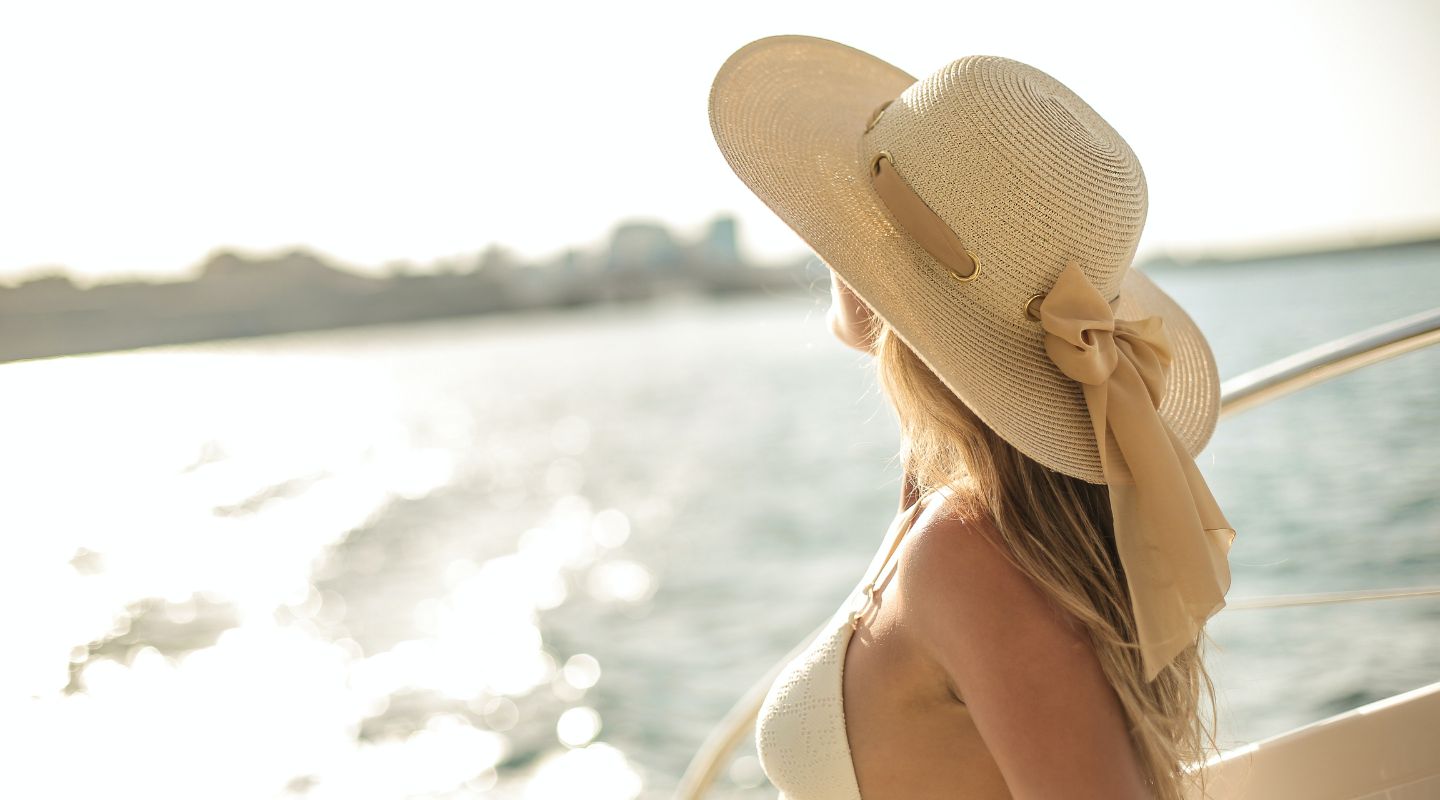 How to Pack & Prepare for a Caribbean Vacation on a Budget
Here are some of the most important things you should do before your Caribbean vacation, as well as some packing tips so you've got all the essentials when you arrive.
Preparing for your Caribbean vacation
Flights and Hotels - Find and book suitable accommodation and flights, using the tips in this article.
Pre-book transportation - Last minute transfers from the airport can cost 2-3x what they would cost if booked in advance.
Order your currency in advance. - Checkout good online options like CEIFX.
Packing essentials for your Caribbean vacation
First aid kit - Take a small first aid kit with simple medications and ointments, as these may not be easy to find or could be expensive to purchase in the Caribbean.
Sun protection - Skin burns easily in the Caribbean sun, so make sure to take some sun cream with you, as it can be expensive to buy. Ditto quality sunglasses and a hat.
Clothing - Take light, breathable clothing, as the Caribbean is almost always hot. It's a bonus if clothing is quick-drying too, especially as you'll likely be spending a lot of time in the ocean or your hotel pool.
In a nutshell…
As we've seen, there are ways to make the Caribbean work for you, whatever your budget. So, keep these helpful tips in mind next time you want to plan a cheap Caribbean cruise or vacation, and you could find yourself saving a substantial amount of money.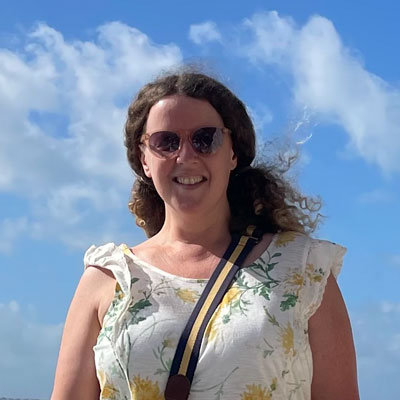 Carly R
Independent Traveler and Thinker
Carly Rolfe is a Travel Journalist & Writer from the UK who has travelled extensively in Mexico and the Caribbean. Her writing for outlets such as Hotels.com, The Cancun Sun, and Virgin Experiences has helped thousands of travelers discover new experiences.
More Resources for Your Caribbean Trip
More information and guides to top Caribbean destinations