The Ferry To Cozumel: Everything You Need To Know
March 2, 2022 / updated September 22, 2023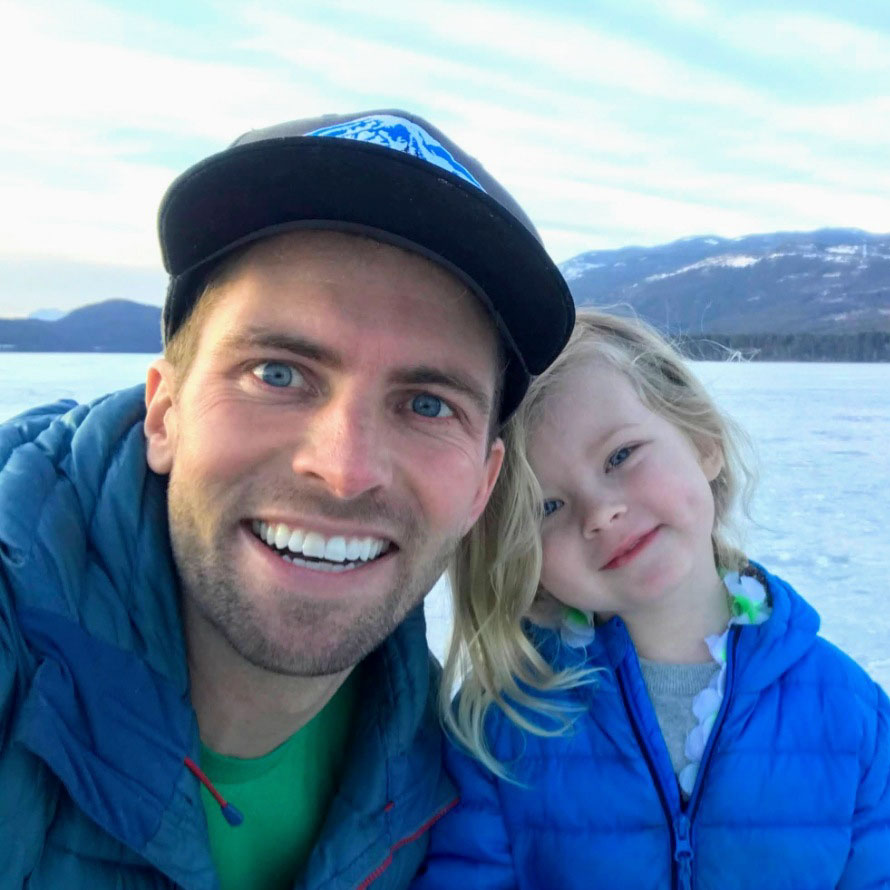 Cozumel and Cancún are close geographically, but they couldn't be more different. The lush island of Cozumel sits 12 miles off the coast of Playa Del Carmen in the midst of the Caribbean Sea. Cozumel boasts similar stunning beaches like Cancún, but it offers a laid back, small-town feel and world renowned snorkeling and diving.
Cozumel is large enough to be able to spend weeks without running out of things to do. However, it also makes for a fantastic day-trip to enjoy a unique Cozumel Excursion and change up the pace between mainland Mexico and the slower paced island life.
But how do you get to Cozumel from Cancun, Tulum or Playa Del Carmen? It's pretty easy if you know what you're doing, but don't make the same mistakes I did! I found it is way too easy to miss the boat, but fear not, I'll give you the tips and tricks to ensure you do not fall to the same fate.
Getting to Cozumel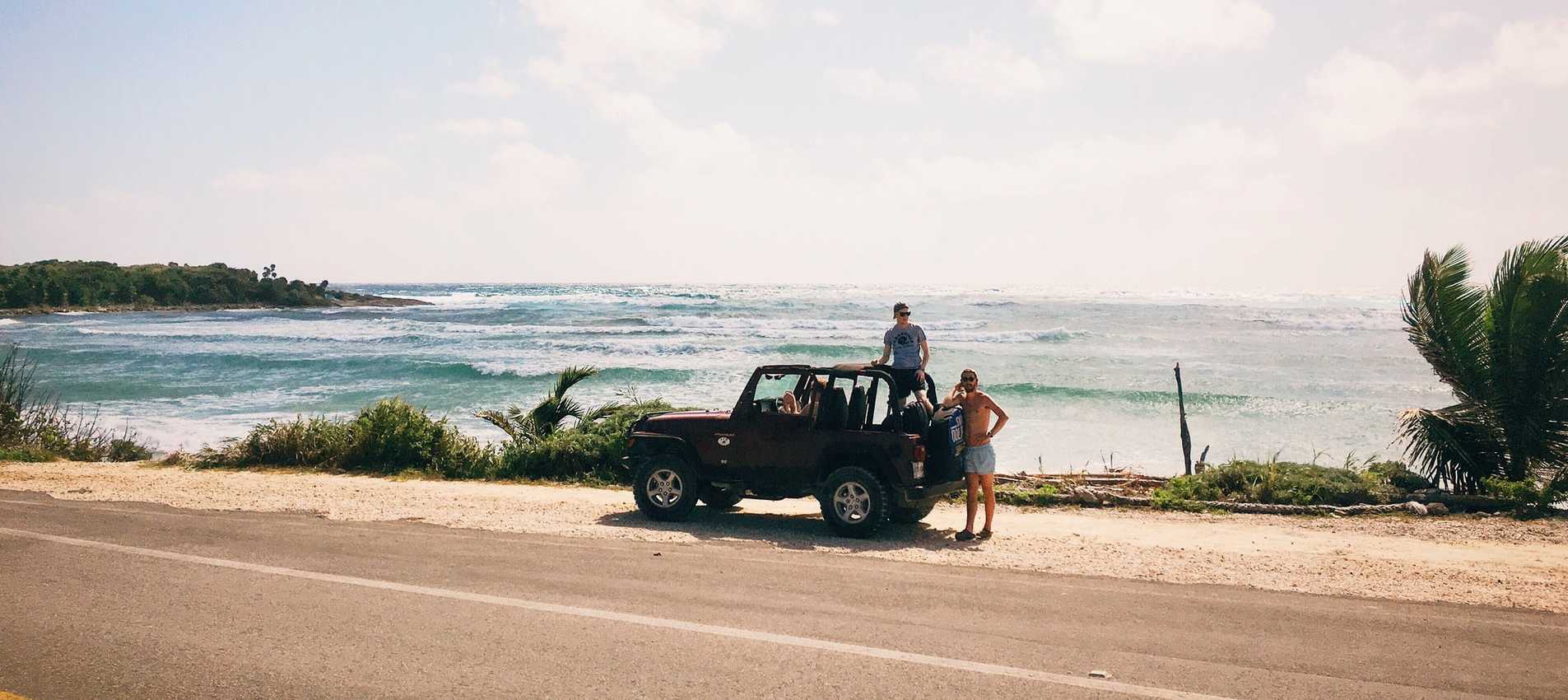 Cozumel owes its unique charm to the fact that it is an island, which means you'll need to fly, boat or submarine your way there!
Luckily, there are a few easy ways you can get to Cozumel from mainland Mexico:
Ferry From Playa Del Carmen - The most common option is to take the 50-minute ferry from Playa del Carmen to Cozumel on one of the ferries that depart hourly.
Fly From Cancun - You can take a small private flight from Cancún to Cozumel. The flight only takes about twenty minutes and is a wonderful experience in and of itself. Tickets run around $80/person each way. If it works in your schedule, this is absolutely the easiest option to get to Cozumel from Cancun. The ideal person for the Cancun to Cozumel flight is someone staying in Cancun's hotel zone and wants to save a few hours of transport time when visiting Cozumel. Though convenient, flying is certainly more expensive than taking the ferry to Cozumel so get on the boat if you're looking to save a few bucks.
Fly Internationally - You can fly directly to Cozumel from your country of origin as Cozumel's international airport (CZM) receives multiple flights a day. If you plan to stay on Cozumel for multiple days, we suggest booking your international flight directly to Cozumel rather than Cancun. This helps avoid the need to transition to Playa Del Carmen and ferry to the island, which is a big hassle after you fly into Cancun (CUN).
Submarine - Ok, ok….this isn't a real option, but once you are on Cozumel you can certainly explore 100 feet down on the ocean floor in Mexico's only submarine open to the public!
Ferry To Cozumel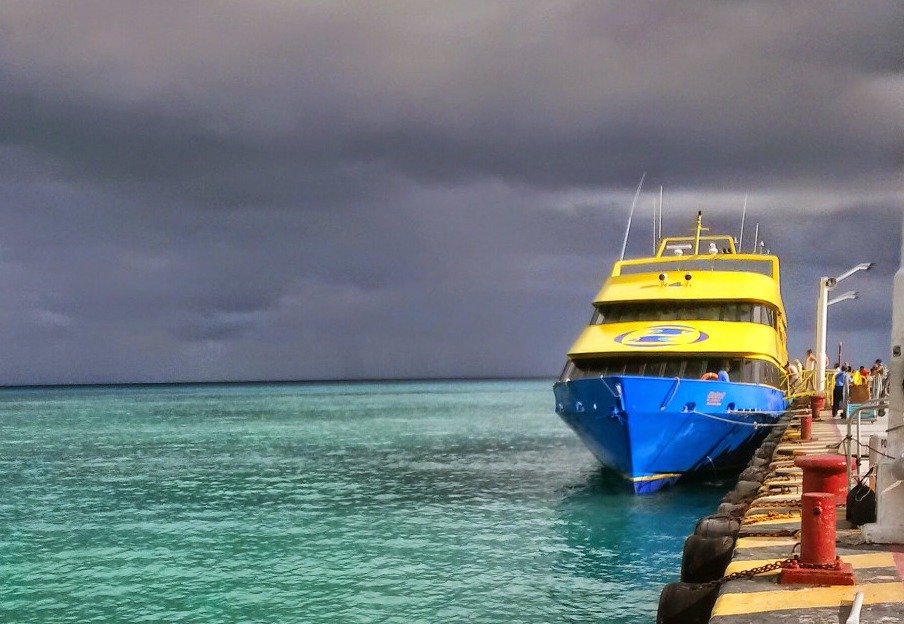 If you're simply visiting the island for the day, the most popular option is to take the ferry from Cozumel. It is a 50-minute ferry ride that takes you from downtown Playa Del Carmen to San Miguel de Cozumel.
You MUST plan to arrive to the docks 45-60 minutes early and get in line to board after purchasing your ticket to ensure you do not miss the boat.
Don't make the mistake of buying your ticket 45-minutes in advance and then sightseeing for 30-minutes, only to hop in the ferry line 15-minutes beforehand. That was my big mistake! Just because you have a ticket, does not mean you're guaranteed a spot. Your ticket is good for the next ferry ride, but that usually means a two hour wait, here's why.
There are two ferry companies that regularly run the ferry from Playa Del Carmen to Cozumel; Ultramar and Winjet. They are easily identifiable as Ultramar is bright Blue and Yellow while Winjet is bright orange.
Between the two companies a ferry will leave every hour on the hour from leave from Playa del Carmen and Cozumel every hour on the hour from roughly 8 am to 10 pm. However, they alternate so every hour so if you are on Ultramar and miss your 9 AM ferry you'll need to either buy a 10 AM on Winjet or wait until Ultramar's 11 AM.
Ferry Schedule To Cozumel
Schedules tend to change during holidays when the ferry to Cozumel operates on a limited schedule so checkout their real time schedules. You can check out the Winjet schedule or the Ultramar schedule for the latest updates.
While you are able to purchase tickets online, we recommend buying ticket from the branded kiosks available at the dock. That way, you'll be able to leave on whichever ferry is available by the time you get there, rather than having to rush to catch your boat and potentially missing it.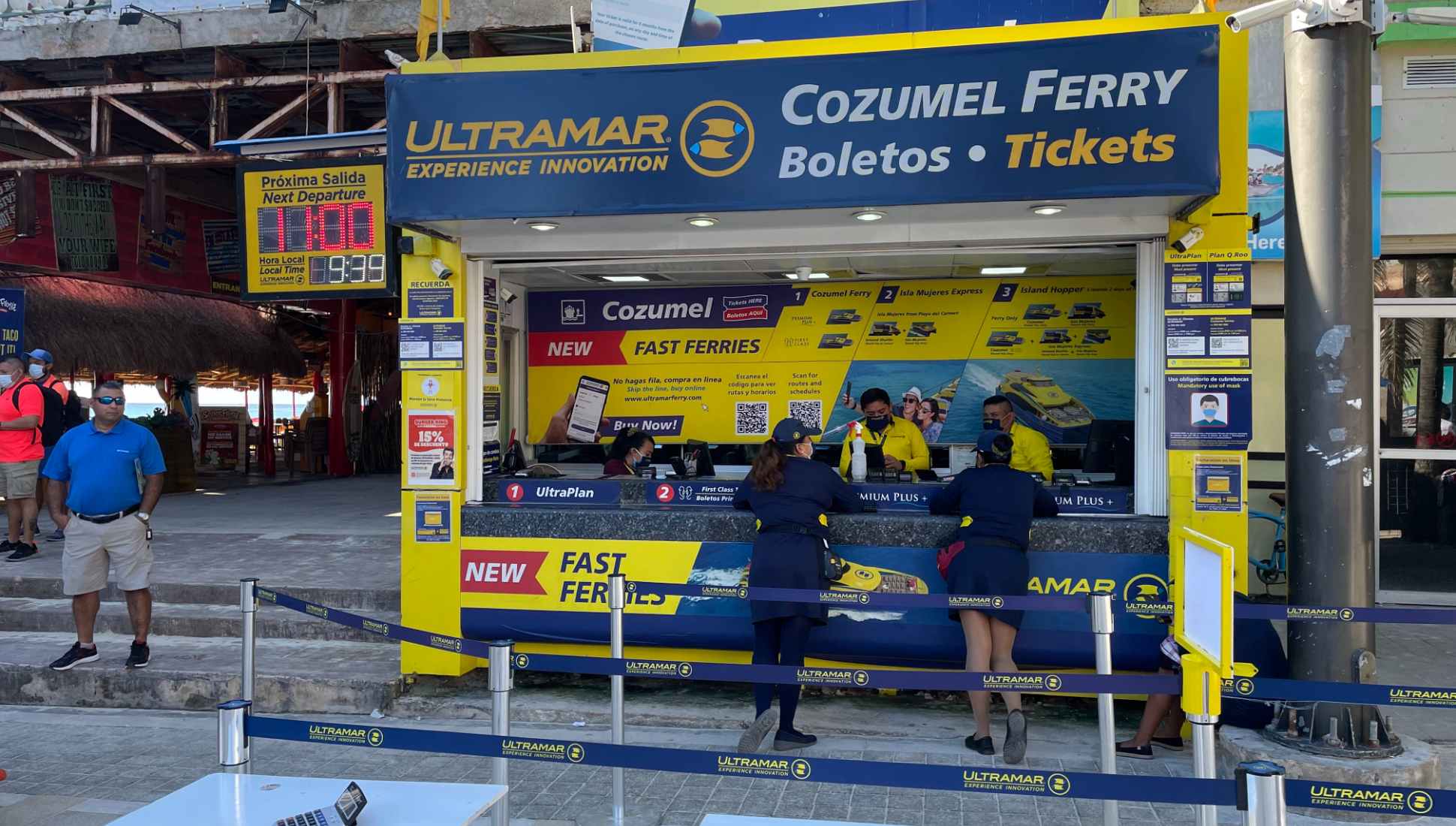 The same applies to round-trip tickets; you should definitely only buy a one way ticket as there is really no savings on a round trip ticket and it is much more convenient to get a ticket from the company you need based on your ideal return schedule.
Pro Tip: Buy your tickets at the official Winjet or Ultramar kiosk at the ferry terminal. Ignore the resellers that approach you, as they'll sell you the same tickets for more.
Winjet vs. Ultramar Ferry To Cozumel
Is one ferry better than the other? In our opinion, Ultramar is a much better experience. We tested them both out to evaluate the boats, service, entertainment and overall experience.
Quality of Boats: Ultramar Ferry is a much newer boat and we found it cleaner and better designed with plenty of space either inside or outside for seating.
Operations & Service: With Winjet, the people operating the lines left us high and dry with zero communication about what to do when they reached capacity at our departure time. They simply closed the rope in front of us and we watched the ferry sail away a few minutes later. Ultramar seemed much more professional and we got better service and communication from the moment of ticket purchase to stepping on the boat.
Price: When it comes to price, Winjet is about $.50 cents cheaper. One way tickets cost about $12 USD
Both companies offer discounts to locals, children, and the elderly. Both offer food and drinks inside, as well as use the bathroom and enjoy the AC. Ultramar, one of the ferry also offers First Class tickets for access to their more spacious, main level seating that also has entertainment.
If it works in your schedule we recommend taking Ultramar, but at the end of the day, both companies will get you where you need to go and you can select the one that fits your ideal return time.
Once You Arrive To Cozumel By Ferry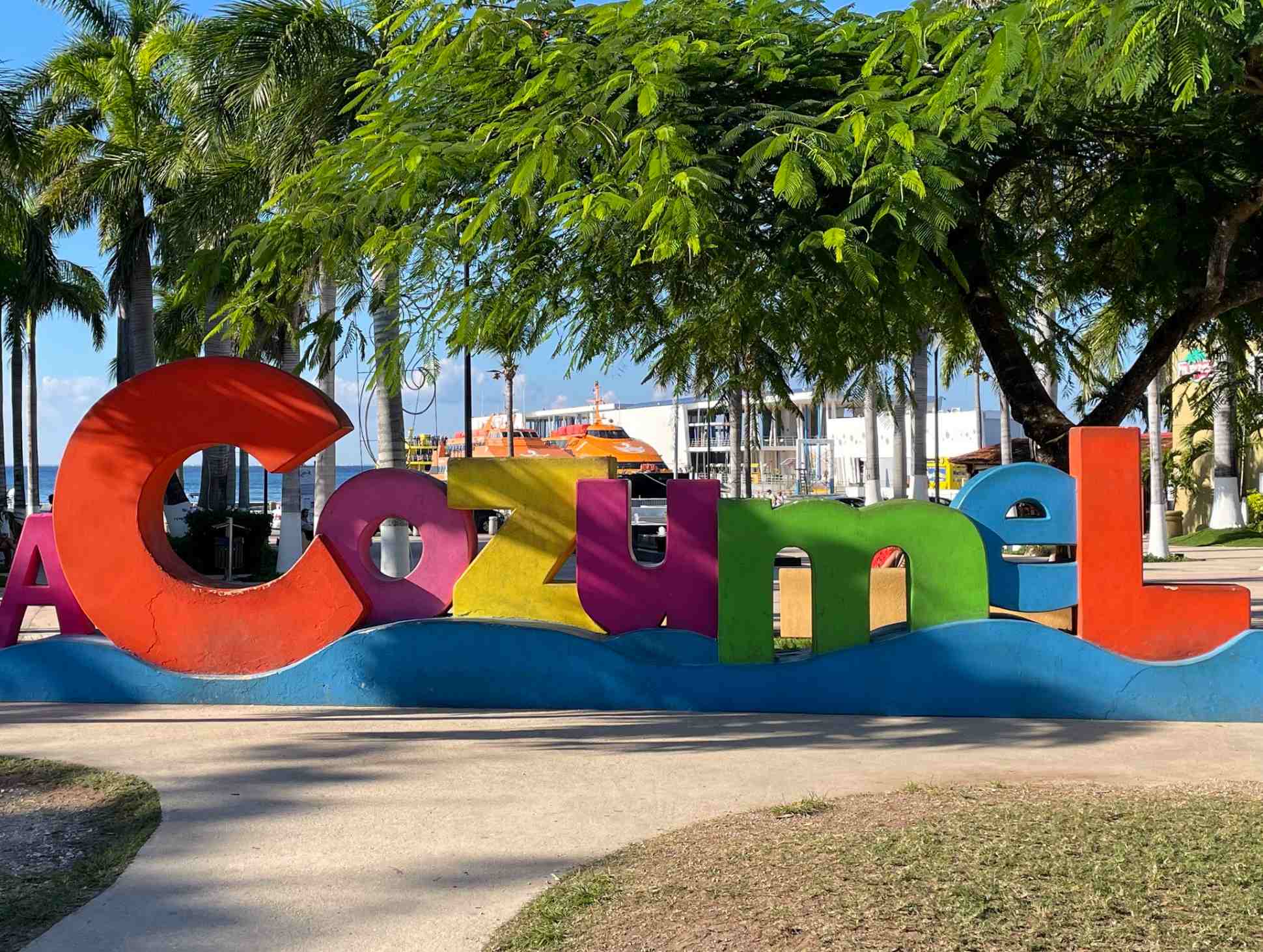 You'll arrive to San Miguel where you can easily walk from the ferry terminal into the local markets, restaurants or take a photo by the iconic Cozumel sign.
San Miguel is really the only large town on Cozumel. Most of the resorts and beach clubs are just north and south of San Miguel on the western side of the island. The famous Punta Sur lighthouse lies at the southern tip of the island and then the rugged eastern shores make you feel as if you've left society all together. On the east side you'll find beautiful beaches, waves and just a smattering of beachside restaurants and hotels.
Cozumel's beaches are stunning, with a peaceful atmosphere, and none of the tall buildings you might spot elsewhere. Here, as the ocean breeze caresses your face and the cool water splashes around your toes, you'll be able to feel like the beach is just for you, and depending on what time of the year you visit, that might be the case.
To get to the beaches of Cozumel you'll need transportation. This is probably one of the most important decisions you'll make for your day on Cozumel! It's no easy decision because there are so many incredible ways for getting around Cozumel.
When arriving by Ferry, we have five recommendations on how to get around Cozumel once you've come across to San Miguel.
Getting Around Cozumel

Pre-book private transportation - These guys are absolutely amazing in terms of reliability and an authentic driver/guide that will take you all around the island, anywhere you want to go. Learn their favorite spots and explore the island as long as you please. 3 hours is the standard amount of time and you can simply add additional hours for $28/hours.
Rent a Buggy - Looking to explore the east side in style? Try navigating the island on a buggy . If a buggy isn't your thing you can still feel the wind in your hair in with an affordable Jeep tour as well.
Rent Your Own Car or Scooter - Upon landing in Cozumel you'll be approached by vendors that will rent you a scooter or car for the day. This option allows you more flexibility and last-minute decision making. The downside is haggling over prices and the quality of the vehicles might be a bit more "variable" than usual. If you go this route, please drive safely!
Get a Taxi - Local taxis are abundant and reasonably affordable. Simply ask for a price to the destination you're interested in or get a quote for 3-4 hours (probably $65-80 USD) for them to take you to a couple different locations and wait for you there. Note: Taxis are very different from guides. Just expect transportation, not a full tour :)
Book A Tour - A final option is to simply book a tour that includes pickup and transportation. This alleviates the headaches of finding your own transportation and gets you a guide to make the most of your time on the island. Just make sure to arrive to Cozumel early before your tour so you don't feel rushed or miss your boat!
Staying in Cozumel
For many, a one-day trip to Cozumel isn't enough. From high-end beachside resorts to small hostels in the heart of the city, Cozumel has plenty of boarding options. With many great things to do and it's own international airport, staying on the island for the duration of your vacation is entirely possible.
In fact, if you want to avoid the crowds at Cancun and have a more laid-back vacation, staying on Cozumel is entirely recommended.
During your stay you might want to leave the island now and then for some exploration.
Playa Del Carmen - If you want to visit a large city with excellent nightlife and shopping opportunities, you should visit Playa del Carmen. Just a 50 minute ferry ride and you'll be in the bustling 5th Avenue which has a VERY different feel from Cozumel. Smaller than Cancun yet just as lively, Playa del Carmen offers the same great cuisine, clubs and shopping, but with a more Bohemian vibe.
Tulum - If you want to see world-heritage sites and enjoy nature, you should visit Tulum and the famous cenotes of the mainland. Oh, and here you'll get an EVEN MORE Bohemian vibe.
Akumal - This quiet town between Playa and Tulum is famous for its sea turtles. This Akumal tour allows you visit Tulum, swim with sea turtles in Akumal and visit a mayan cenote!
To visit any of these places on the mainland the ferry to Playa Del Carmen will be your best bet.
Ferry from Cozumel to Playa del Carmen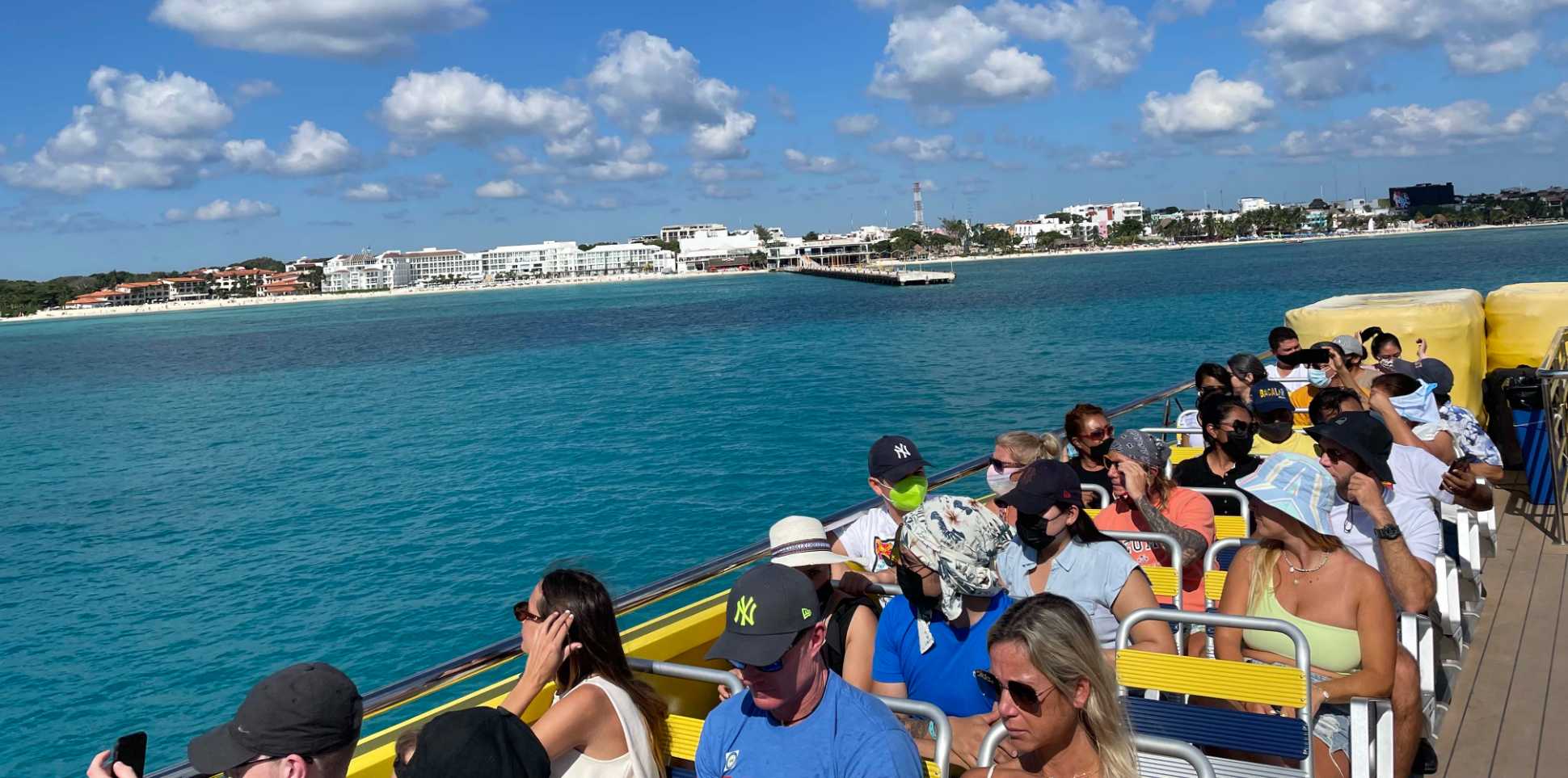 The returning ferry from Cozumel to Playa Del Carmen is nearly identical to the process of getting out to Cozumel. You'll buy your one-way ticket for Ultramar (ideally) or Winjet based on your schedule and make sure to arrive and board 45 minutes before departure.
Playa del Carmen is best enjoyed on foot, so if you rented a car in Cozumel, make sure to leave it behind. This town boasts delicious restaurants and fashionable boutiques, so take your time exploring the city, visiting the malls, and having a few drinks.
Playa del Carmen is also a short car ride away from Xcaret, Xplor, Xenses and other adventure parks, which you just can't miss. While Xcaret and Xplor are our favorites, Xenses is a ton of fun for families and just a half-day experience, so it fits well in the agenda if you're coming over from Cozumel for the day.
If you are taking a tour on the mainland, you'll likely be given instructions to a meetup point near the ferry terminal in Playa.
Ferry from Cozumel to Tulum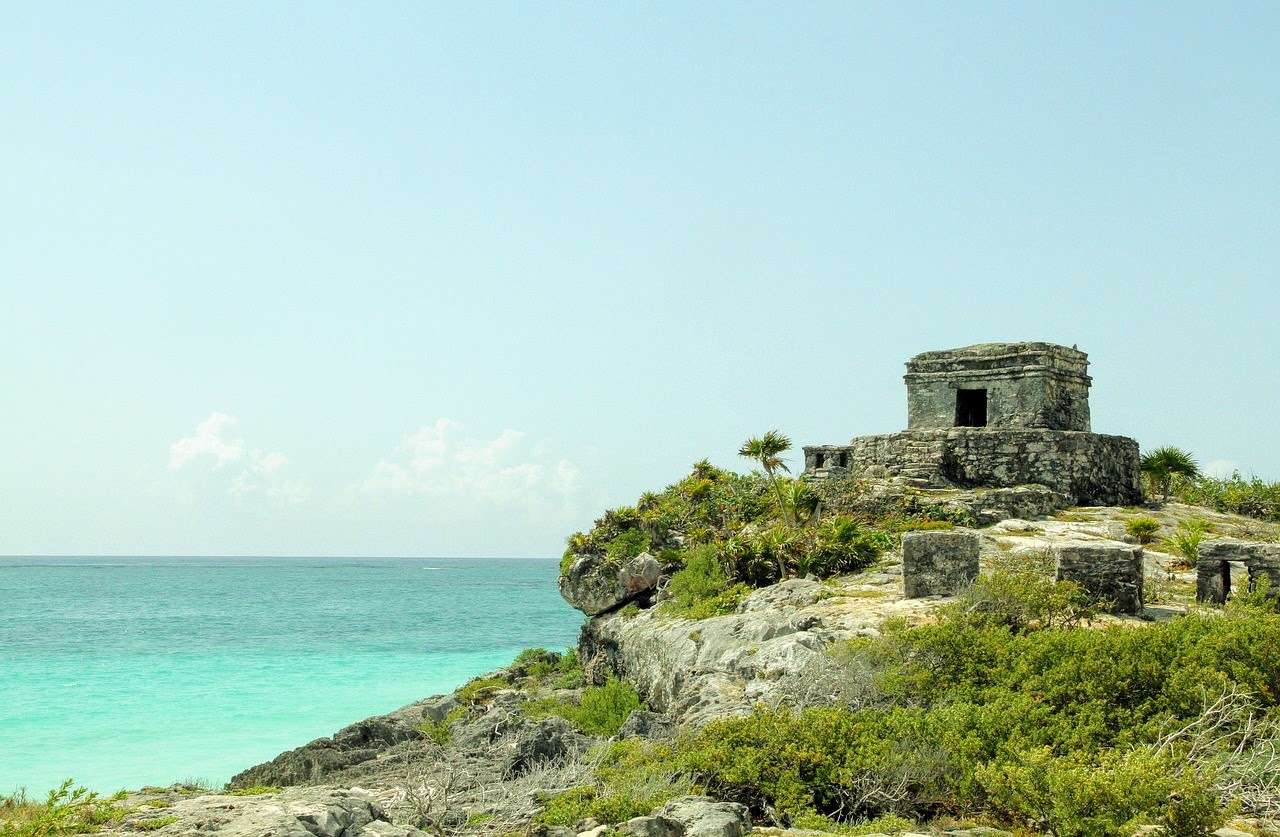 The short answer, there is no ferry from Cozumel to Tulum!
If you browsed through pictures before visiting Mexico, chances are you saw a photo of Tulum. After all, an archeological site towering over the sea is a sight that's hard to forget.
Tulum is a wonderful destination for those looking for cultural activities, but it's also the favorite spot of Quintana Roo's most alternative crowds, which creates a unique atmosphere you won't find elsewhere.
Restaurants and bars here follow the philosophy of integrating with the jungle rather than conquering it, so it's not uncommon to see wildlife just a few feet away from where you're enjoying a margarita.
It's truly an amazing thing to see.
Given there is no ferry from Cozumel to Tulum, you'll have to take the ferry from Cozumel to Playa del Carmen instead. From Playa del Carmen, you can catch public transportation, hire the services of a private transportation company or book a Tulum tour that includes a guide and additional activities around Tulum.
The highway from Playa del Carmen to Tulum is fairly safe and manageable for experienced drivers with a bit of courage. So, choosing between driving yourself or hiring someone is really just a matter of convenience.
We definitely recommend arranging your transportation before heading to Playa Del Carmen vs. once you've landed ashore. This way, you'll be able to get the best prices, and see exactly what you're paying for.
Pro Tip: Tulum is an hour drive away from Playa del Carmen and there is inevitably extra time in the transitions. Depart from Cozumel to Playa Del Carmen on the earliest 8AM ferry to make the most of your day in Tulum.
Getting to Cozumel isn't rocket science and it is certainly worth the energy. Hopefully this guide served to help you navigate your way to and from Cozumel. Please don't hesitate to reach out to us if we can help answer any of your questions about Cozumel or finding the best things to do in Quintana Roo.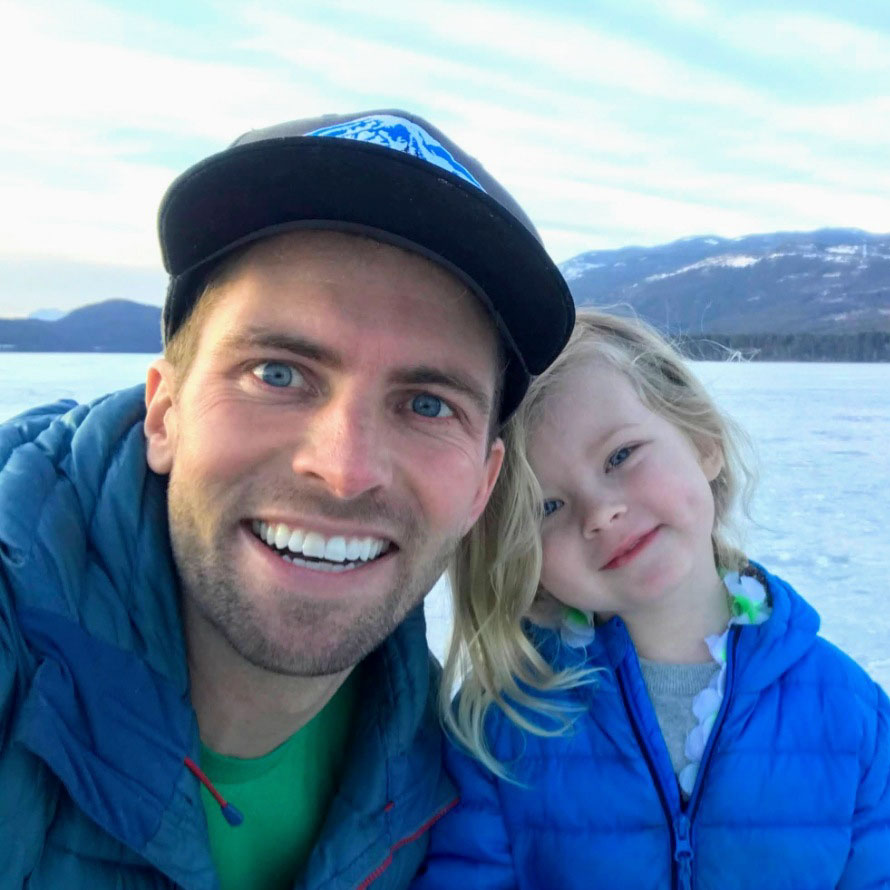 Travis V
Travel Enthusiast
Travis Vaughan is the CEO of Tourbase and has been working in and around travel and tourism since he was a student. He lived in the Caribbean for years and has traveled extensively through Mexico and Central America. He creates and edits travel content across Tourbase's many regional markets drawing on both his expertise in the business of tourism and his lifelong passion for international travel.
Best Tours & Excursions In Cozumel
We've tested and curated these incredible experiences, ensuring you get Cozumel's very best on offer
Resources For Things to Do In Cozumel
Local guides, tips and tricks for an amazing time on Cozumel