What's The Deal With Xcaret?
July 29, 2021 / updated March 4, 2022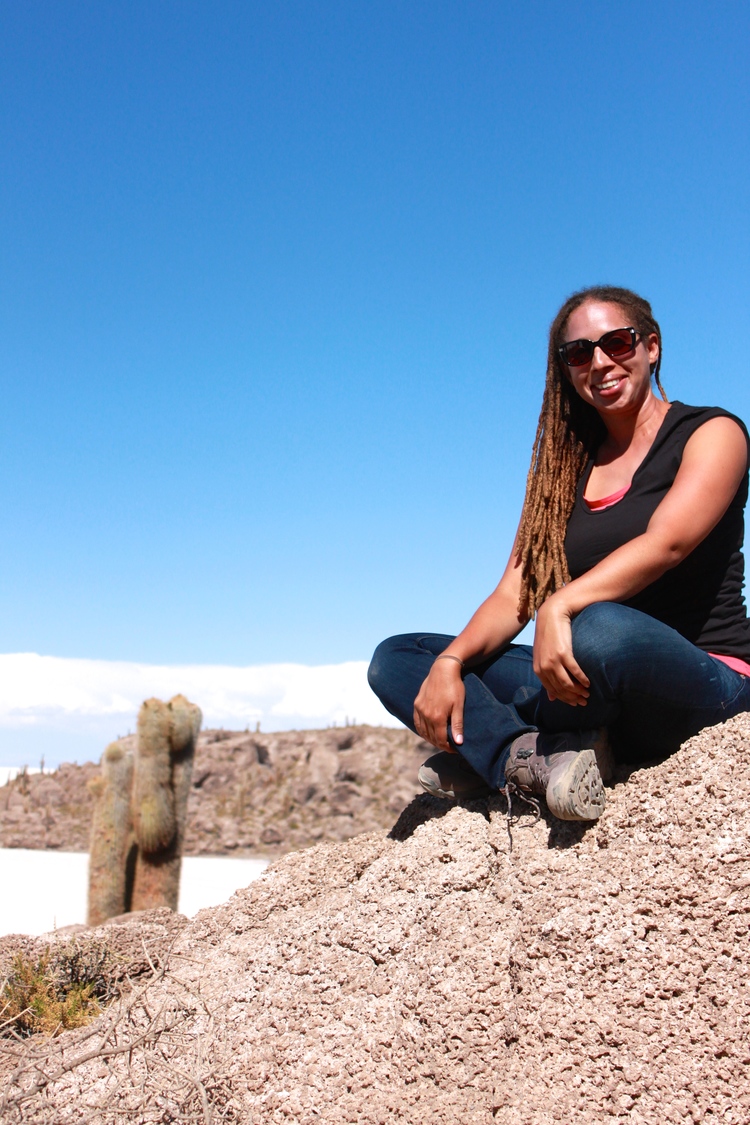 Xcaret's ample offering can sometimes confuse new visitors and as a local to the area, I don't blame you. With over 50 attractions on the Xcaret map ranging from aquatic adventures to wildlife experiences and culinary exploration to traditional ceremonies, it can be difficult to comprehend just what you can expect from a visit to the park.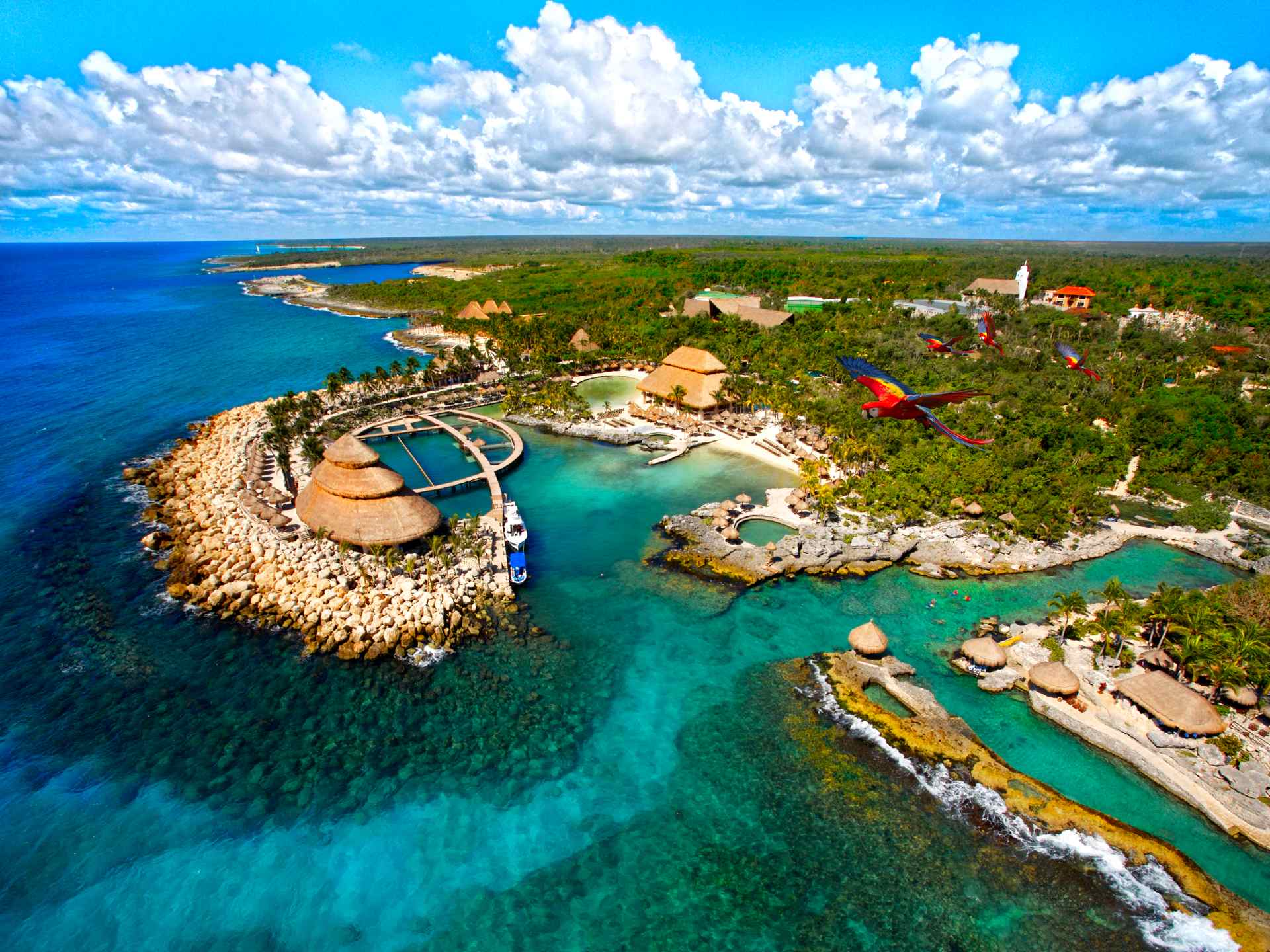 If you're wondering if this experience is for you or just not sure what is actually included, then read on to find out everything you need to know about Xcaret from a local's perspective. This guide includes what your day might look like, what's included in the admission, and answers to some frequently asked questions.
What is Xcaret?
Xcaret (pronounced Ish-kar-et) means 'small cove' which makes perfect sense once you have a look at an Xcaret map. At the heart of the park, you'll find a cove that hosts many of the park's aquatic adventures. At its essence, Xcaret is a combination of a water park and a nature park where the theme is Mexico's traditions, culture, and folklore.
With its advantageous location in the Riviera Maya, guests can play, learn, and discover among underground rivers, lush jungle, and a private patch of the Caribbean Sea. The easiest way to imagine Xcaret is as a theme park that celebrates Mexico's rich past and present-day gems.
What does a typical day look like at Xcaret?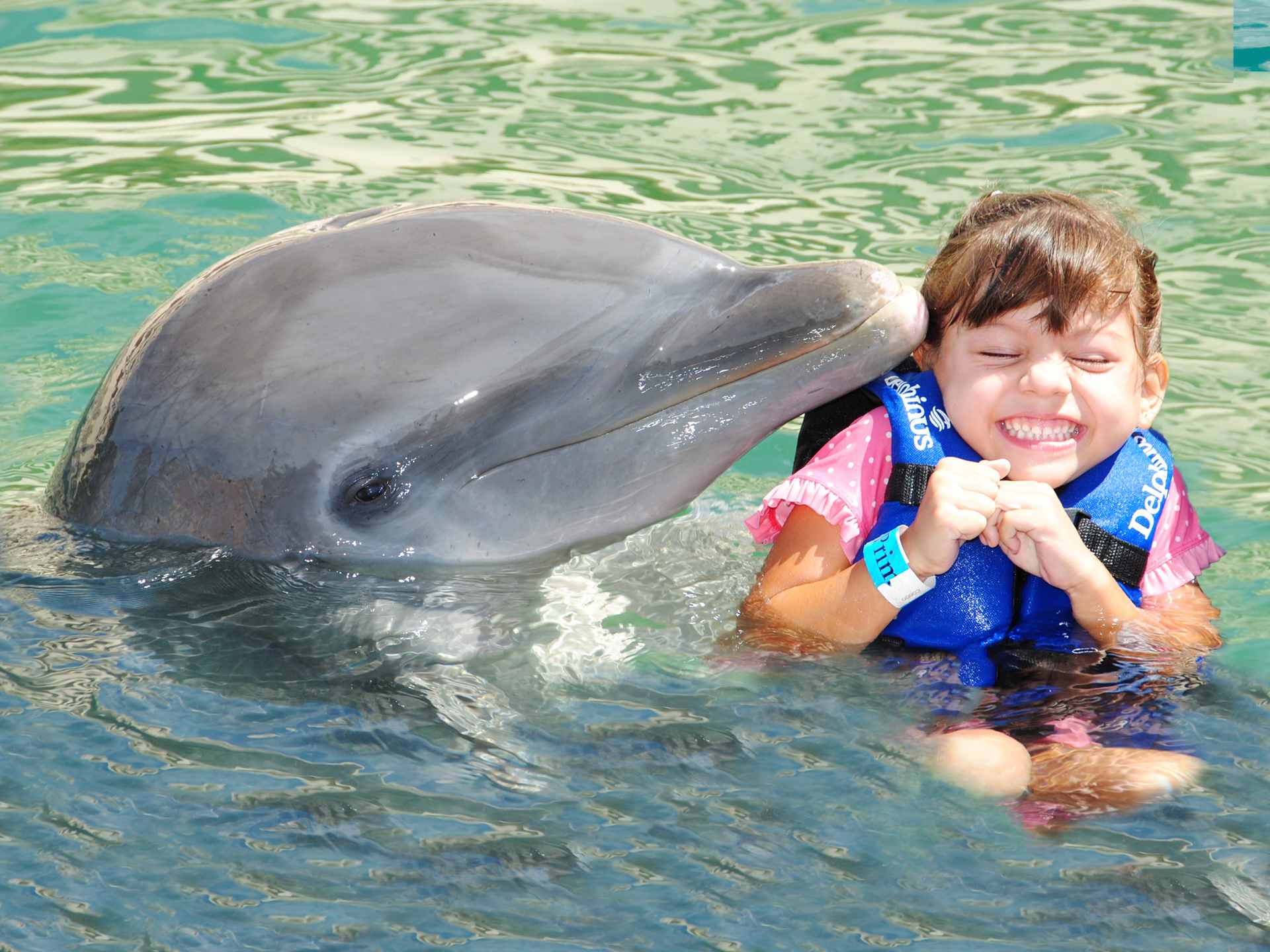 Everyone will likely tackle Xcaret differently depending on the experience you're after but perhaps the best way to explain Xcaret is to show you what a typical day could look like for a first-time visitor.
Day's Agenda
9:00 am: Grap an Xcaret map first so you can start at the Mexican Folk Art Museum. Here you'll find an exhibition of Mexican artists from several states of Mexico.
9:20 am: Visit the Chapel of Our Lady of Guadalupe which is dedicated to the most important symbol of believers in Mexico, the Virgin of Guadalupe.
9:30 am: Head to the Mayan Village and take part in one of the interactive workshops. There are five to choose from but you really can't go wrong with the Chocolate Workshop.
11:00 am: Walk through the colorful Mexican Cemetery spread across seven levels and is known as the 'Bridge to Paradise'.
11:20 am: Follow the white path so you can end up at the Aviary. This must-see highlight on the Xcaret map is filled with curious feathered friends including great green and scarlet macaws, chatty toucans, and an imposing king vulture.
11:50 am: The Butterfly Pavillion should be next on your list and you might be lucky to have one of the many fluttering butterflies land on your shoulder.
12:00 pm: Beat the crowds and either have a late breakfast or early lunch at one of the numerous restaurants that you can choose from with a wide range of culinary delights.
12:40 pm: Swim in one of Xcaret's underground rivers filled with a maze of tunnels, caves, and fossilized coral formations.
1:50 pm: Make your way to the Inlet where you can snorkel with schools of fish. Keep close to the rocks for the best chance of spotting them.
2:30 pm: Dry off and head to the Coral Reef Aquarium where you can see all the fish you missed in the wild. There are over 5,000 marine organisms including jellyfish, rays, and starfish.
3:00 pm: Got kids in town? The Children's World has an area with slides, a small cenote, and interactive spaces just for the little ones. Otherwise, take some time to take a break in one of the rest areas.
4:00 pm: Back to the Mayan Village for some souvenir shopping and to catch the daily Pre-Hispanic Performances.
5:00 pm: While you can do this at any time of the day, a special treat is to go up the Scenic Tower for a panoramic view of the park with the sun setting in the background.
6:00 pm: One last chance to catch anything you missed or to grab a snack before ending the day at Xcaret Mexico Espectacular (7-9PM) found in the Gran Tlachco theatre.
What is the Xcaret Mexico Espectacular all about?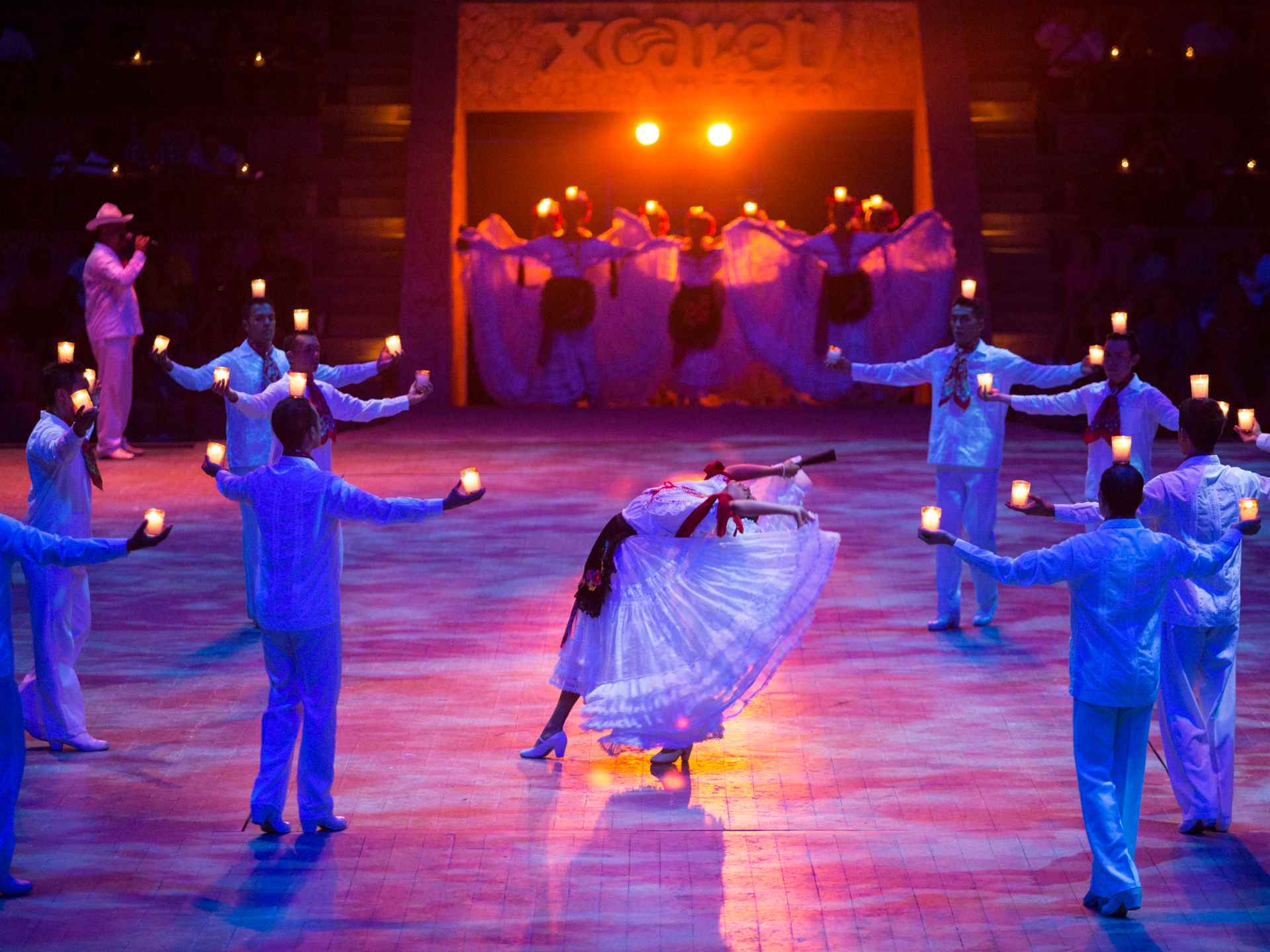 For many, the evening entertainment is the highlight of a visit to Xcaret and a must see if it's your first time. The Xcaret Mexico Espectacular is a colorful journey through the history of Mexico using its music, dances, and traditions.
Just because you're visiting the Mayan Riviera doesn't mean you shouldn't get to experience what other parts of Mexico are like. The performance includes traditional mariachi, the Dance of the Elders from Michoacán, and my personal favorite, the Flor de Piña from Oaxaca.
The show lasts for two hours, usually starting as the sun sets and once everyone's had their fill of Xcaret's activities. It's the perfect closure to a big day at the park with lots of learning opportunities and fun surprises included.
What's included in the admission to Xcaret?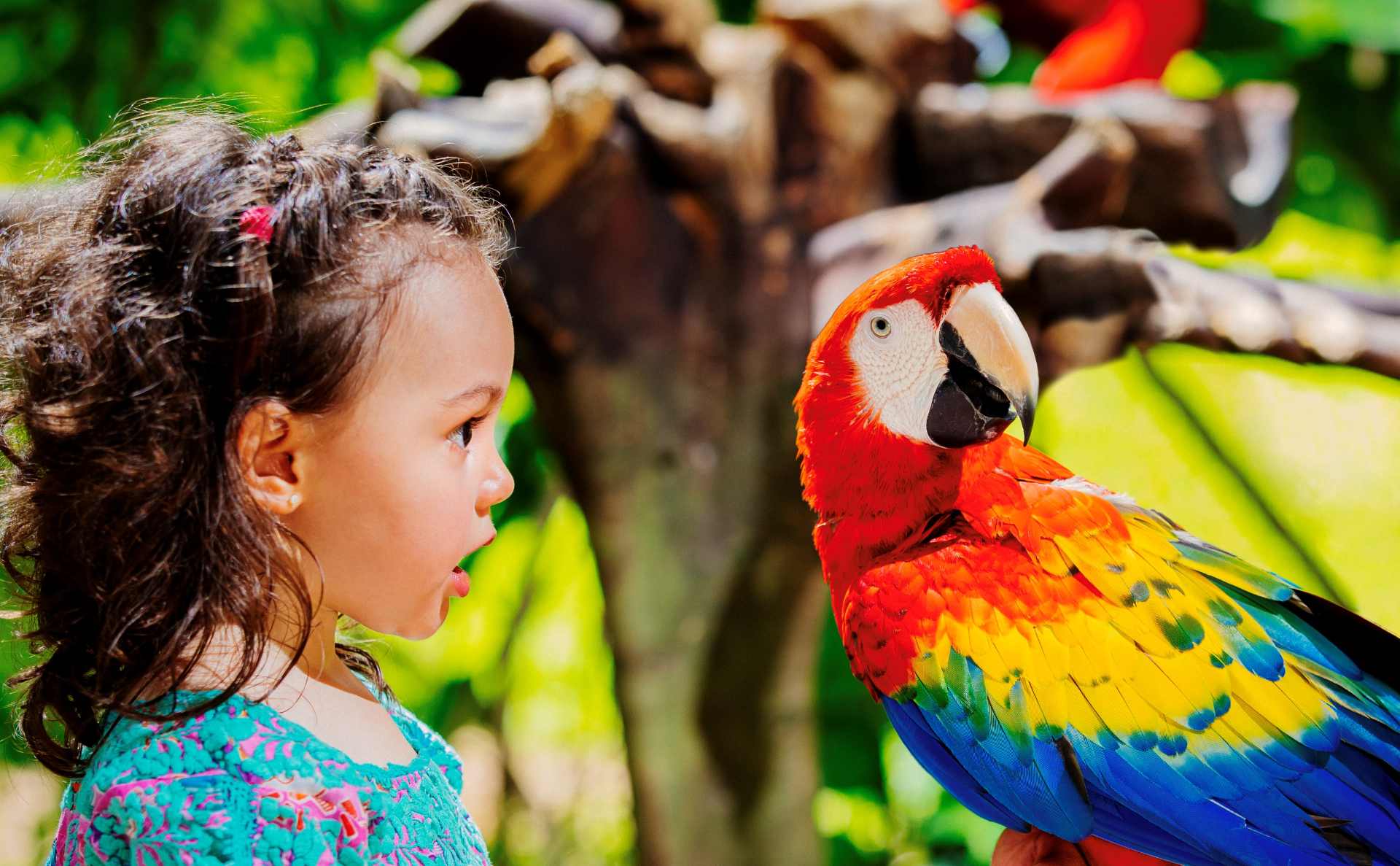 Xcaret has four types of admission as well as a variety of optional experiences you can pre purchase.
Basic admission
Access to over 50 attractions is included in the basic admission spanning across the Xcaret map including the underground rivers, the snorkeling inlet, the scenic tower, the aquarium, and the Xcaret Mexico Espectacular.
Xcaret Plus admission
All the benefits of the basic admission plus:
A meal at any of the restaurants
Non-alcoholic drinks during your meal
A beer during your meal
Use of the Plus Area with lockers, showers, and changing rooms
Snorkeling equipment
In my opinion, the Xcaret Plus Tour, with round-trip transportation to and from your hotel, is the best value and way to experience an incredible day at Xcaret. Let us know if you already have transportation taken care of and we can hook you up with admission only and help you find exclusive package discounts as well.
Xcaret Total admission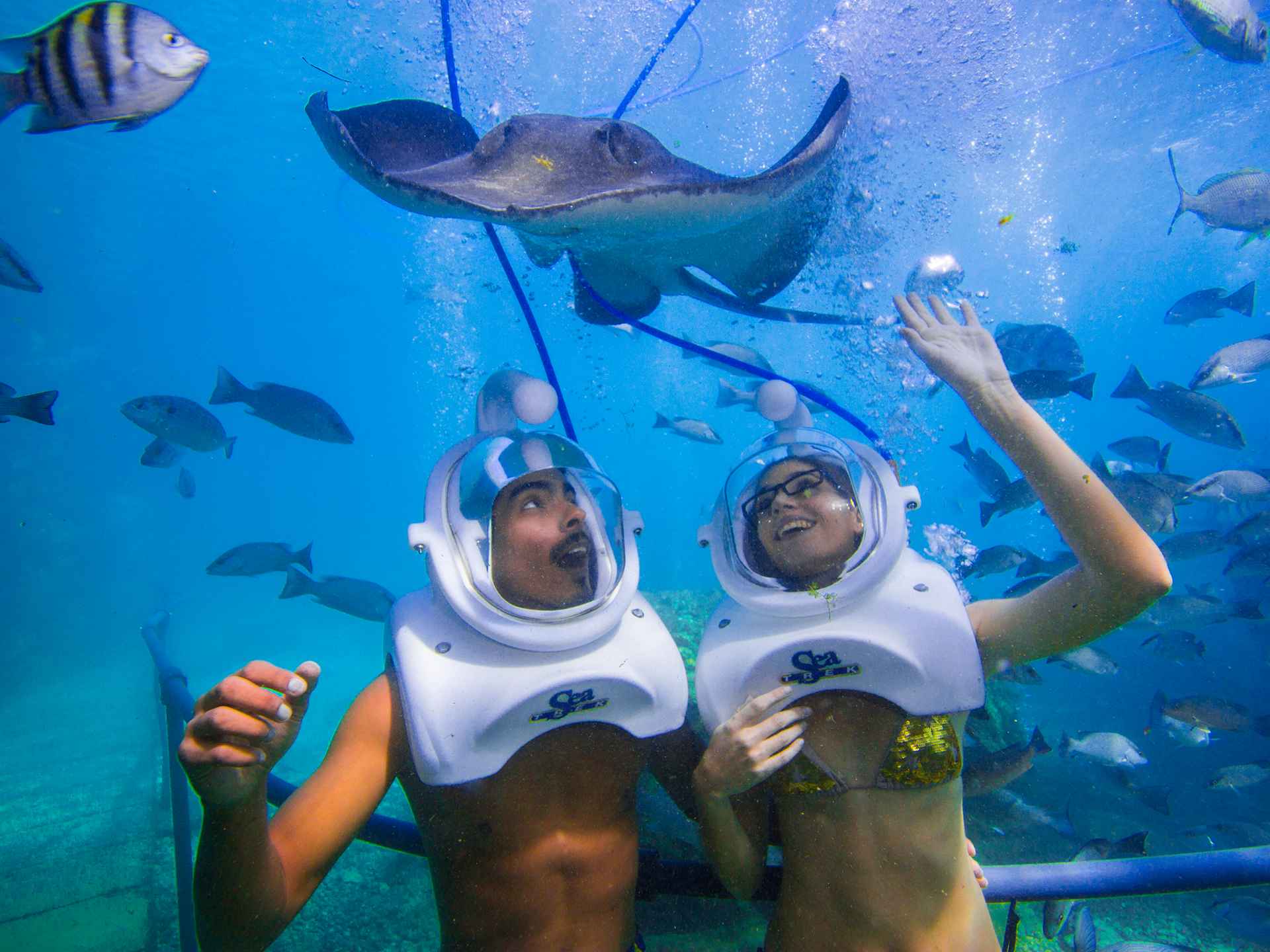 All the benefits of the Plus admission plus an optional activity of your choice from: • Snuba Bahia. A mix between snorkeling and diving where you can move freely underwater while connected to an oxygen tank that floats on the water's surface • Sea Trek. Breathe and walk on the seafloor while admiring all the scenery using a specially designed helmet • Adrenalina. A high-speed boat ride that takes you through the waves of the Caribbean Sea with turns and plunges.
Xcaret at Night admission
Xcaret at Night gives you access to the park from 4:00 pm with all the benefits of the basic admission. You can add Xcaret Xclusivo to this admission, which includes: • A reserved seat at the Gran Tlachco theater • A bottle of sparkling wine or soft drink • A snack • Personalized attention during the presentation
Keep in mind that many of the main attractions close by 6:45 pm and the Xcaret México Espectacular usually starts at 7 pm but the timing is seasonal.
How does Xcaret compare to other parks?
In the Mayan Riviera, we're blessed to have more than our fair share of parks within driving distance. If you've got limited time and need to choose just one or two, here's a guide of what you can expect at some of the other parks offered by the renowned Xcaret Group.
Xel Ha. Xel-Há means 'where water is born' in Mayan and this amazing waterpark located between Playa Del Carmen and Tulum is all about marine life, snorkeling, nature, and water activities. It is an incredible value given it includes all you can eat and drink all day! Like Xcaret, this ecopark is so big you likely won't be able to see all of it one day.
Xplor. A park full of jungle adventures like zip-lines, amphibious vehicles, and underground rafting. More on Xplor.
Xavage. This park is like Xplor on steroids. Xavage is full of extreme activities including a high ropes course, monster truck driving, and a jet boat ride.
Xenotes. An experience centered around the region's crowning jewels, cenotes. Visit four different types of cenotes along with fun activities like rappelling, zip-lines, and kayaking.
Xoximilco. Spend the evening on board a traditional trajinera including traditional Mexican entertainment and dinner under the stars. More on Xoximilco.
Xenses. Challenge your senses and witness some illusions up close. This is a fun and affordable half-day adventure that you can enjoy then head to the beach or combine with another tour. More on Xenses.
Selvatica. Not one of Xcaret's group of parks but still worth mentioning. Selvatica is similar to Xplor but is a more personal experience as you are guided through the park in small groups.
What should I bring to Xcaret?
Towels are available to rent if you don't want to bring your own or are included in the Xcaret Plus package. The same goes for snorkel equipment including flippers which are great for the underground rivers.
Here's what else you might want to bring along:
A form of ID and credit card. If you purchase tickets online, you must bring the card you used to pay along with identification.
Biodegradable sunscreen. Anything non biodegradable will get temporarily taken away at the entrance and swapped with some of the park's.
Insect repellant. This one is at your discretion but the preference is for non-toxic bug spray.
A waterproof phone case. Skip the pricey park photos and take some memories of your own.
Water shoes. A comfy and practical footwear choice as you'll be getting in and out of the water as you navigate all the activities on the Xcaret map. Read more about this Footwear guide for the Xcaret owned park Xel-Ha, which applies equally to a day at Xcaret Park.
Snorkel equipment. If you're not opting for the Xcaret Plus package, it can be cheaper to buy some snorkeling equipment and bring it with you. You're likely to use it a lot on your holiday anyway.
A change of clothes. Even if you're not planning to get wet, the weather can change quickly in the jungle.
A stroller. If you're traveling with young kids, a stroller can help when they get tired from exploring the huge park.
If you forget anything or need something at the last minute, there are shops dotted around the park that have most of the essentials.
Tips for visiting Xcaret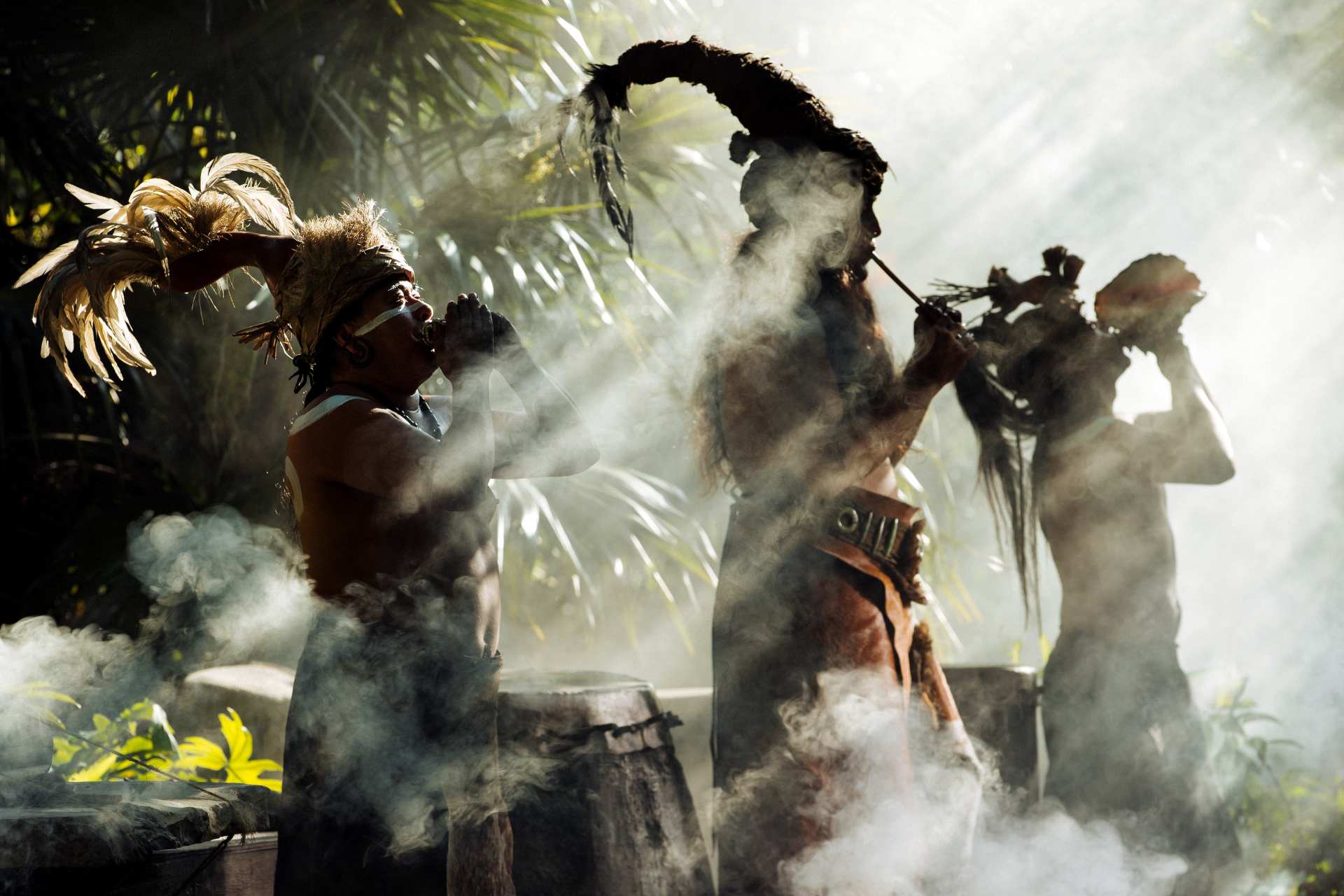 Xcaret is a very large park, spanning over 200 acres, and while looking at an Xcaret Map is helpful, you can only really appreciate how expansive it really is once you are there in-person. That makes it even more important to plan your day out well along with some of my top tips to make your day go smoothly.
Buy your tickets in advance to save some pesos and ensure your spot given COVID has reduced capacity.
You can also save money by bundling experiences together, including another Cancun waterpark or a tour to Chichen Itza. Shoot us an email and we'll build you a discounted package.
If you're planning to stay for the evening show, you might want to arrive later in the day or plan for a nap in one of the rest areas, hammocks, or lounge chairs.
While you might want to head straight for the water, there is so much to see on land we recommend you start there and save getting wet until later in the day as temps heat up.
Not sure where to start? Start at the large Xcaret map at the entrance where a staff member will give you suggestions on how to plan your day.
You don't need to rent a locker to swim in the underground rivers. Staff will lock your things into a bag, give you a key on a wrist band and have the bag waiting for you at the end of the river.
Xcaret is not an all-inclusive park so make sure to bring some cash or a card with you for any extra charges like your food, drinks, snorkel hire, or locker rental. Note: If you go with our Xcaret Plus Tour your lunch and refreshments are included.
There are ATMs here but try to take cash out before to avoid high transaction fees.
Make sure to include some time to just relax and take in the scenery. Hammocks can be found around the park so check an Xcaret map for your closest one when you're ready for a siesta.
Besides all of the activities and attractions I've listed, there are still even more activities that you can add to your day including a swim with dolphins, dinner at the Xcaret Mexico Espectacular, and a stingray encounter. Make sure to check the park website to see what's available and make sure you don't miss out on something special.
Download the Xcaret app before you arrive where you can find exclusive deals, event schedules, and the Xcaret map if you ever get lost.
Xcaret FAQs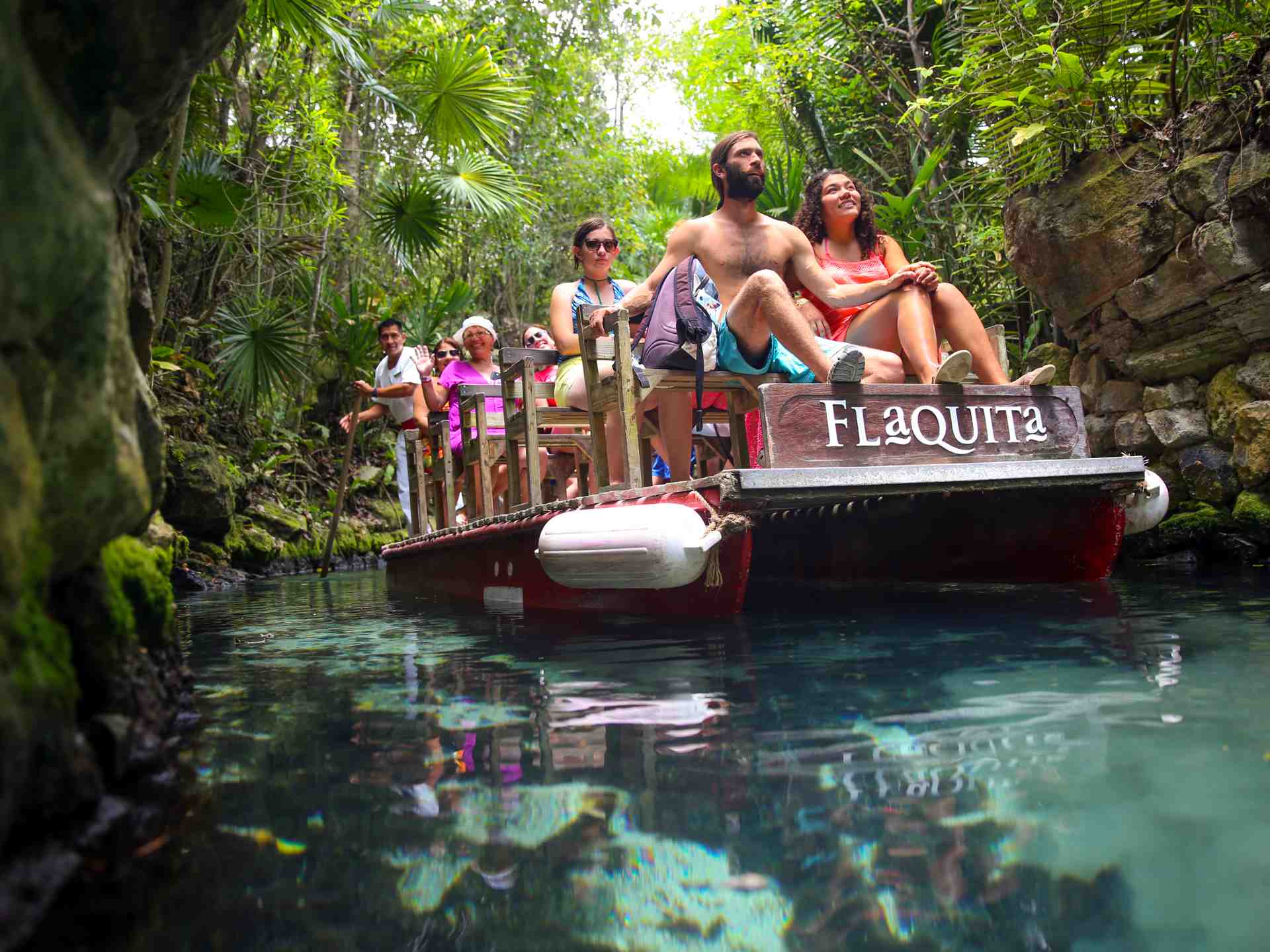 Where is Xcaret?
The park is located just outside of Playa del Carmen and approximately an hour from Cancun.
How do I get to Xcaret?
The park offers a round-trip transportation add-on with pickups at most hotels in Cancun and around the region. You can also get there by public transport either by using the ADO bus or a minivan that will drop you off at Xcaret's bus stop on the federal highway.
Can you bring food to Xcaret?
Outside food and drinks are not allowed except baby food for parents visiting with babies. The park does have several restaurants and some of Xcaret's packages include lunch at a buffet restaurant.
My top tip if you're trying to save money, is to catch the end of the breakfast service at La Orquídea Coffee Shop. It's one of the more affordable places on the Xcaret map, especially if you don't want a big buffet lunch.
Where can I stay near Xcaret?
Xcaret has its own suite of hotels from its adults-only Hotel Xcaret Arte to the family-friendly Hotel Xcaret México. Staying at these hotels is a full all-inclusive experience that even includes access to all of Xcaret's parks.
If you're just planning on visiting one or two parks and filling your vacation with other sights within the Mayan Riviera then staying a bit further away could save you in the long run. Even if you stay in Cancun, you're only one hour's drive to Xcaret.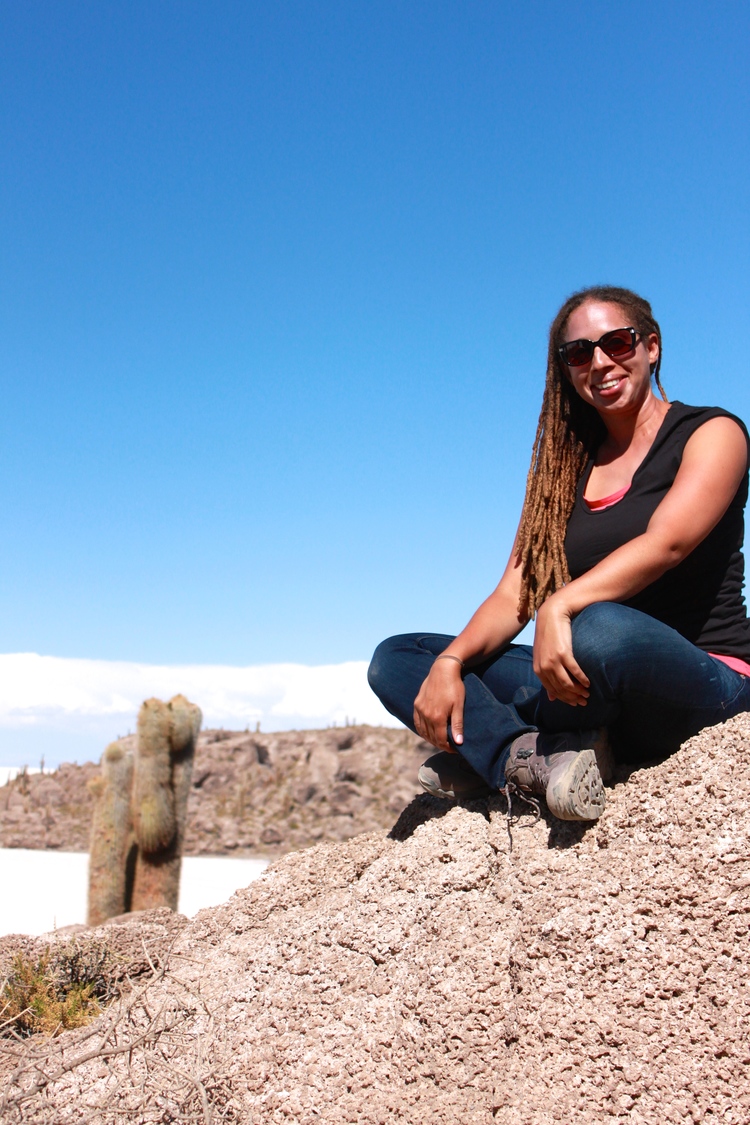 Cristal D
Local Writer, Global Traveler
Cristal Dyer was born in the Caribbean and has spent the last several decades travelling and writing, including several stints in Latin America. Currently based in Australia, she owns and operates her own travel site tofutraveler.com and is an expert travel writer, editor and photographer with a focus on solo budget travel and food tourism.