Best Things To Do On A Cancun Bachelorette Party
March 3, 2023 / updated October 2, 2023
Are you hoping for a Cancun bachelorette party? Fortunately, the city has plenty to do and see and it caters to everyone from party animals to history lovers and adrenaline seekers.
So, naturally, your itinerary will mainly depend on what kind of pre-bridal celebrations you're planning on having. This list of Cancun bachelorette party ideas has something for everyone.
Read below to start building your dream itinerary before the big day.
How to Spend Your Bachelorette Party in Cancun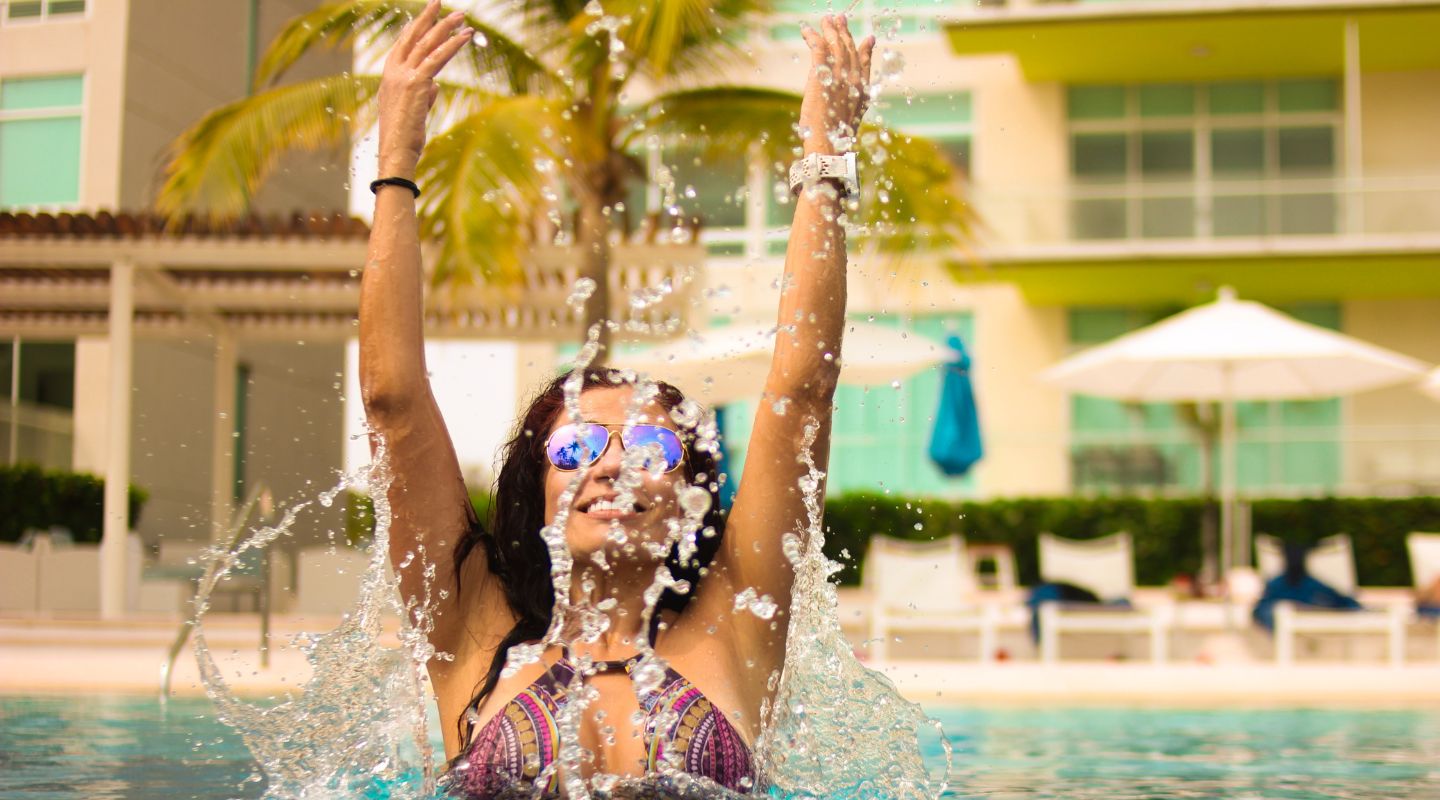 These are the best excursions, activities, and tours to do with your girls. Depending on how long you plan on having your bachelorette in Cancun, you could even make a few combo trips.
Take a Speed Boat & Mangrove Tour
When it comes to a bachelorette, Mexico has a few exciting water-themed excursions up its sleeve, like our speed boat and mangrove tour.
With this exciting two-hour trip, you and your future bridesmaids will get to zoom across the Nichupte Lagoon. Your helpful tour guide will be by your side to take you through the mangroves and even allow you to see a bit of the local wildlife, which includes turtles, crocodiles, and exotic birds.
Take a Glass-Bottom Boat Excursion
If you enjoy the deep sea but aren't that much of a swimmer, this glass-bottom boat tour is for you and your posse.
Here you can have the rare opportunity to see both above and below the ocean simultaneously. The tour departs from the Hotel Zone and makes its way to the Nichupte Lagoon and the Caribbean Sea. From there you'll see beautiful starfish, coral, and a sea turtle or two floating below your feet.
And don't forget about the fantastic photographs you'll get to capture to cherish the trip. You'll score big social media brownie points with this one.
Dance on a Floating Fiesta
When in Rome, do as the Romans do. And, when you're having a bachelorette in Mexico, you can not leave without experiencing a Mexican fiesta.
Of course, when in Cancun, you can't stray too far from the water either. That is why this Xoximilco Floating Fiesta fuses the best of both worlds with a four-hour-long party on the water canals.
Your trip under the stars has everything you could need for a good time, including a Mariachi band, authentic Mexican food, and an open bar. This is more than enough to fuel you as you try local delicacies, play carnival games, drink tequila, and dance the night away.
See a Show at Coco Bongo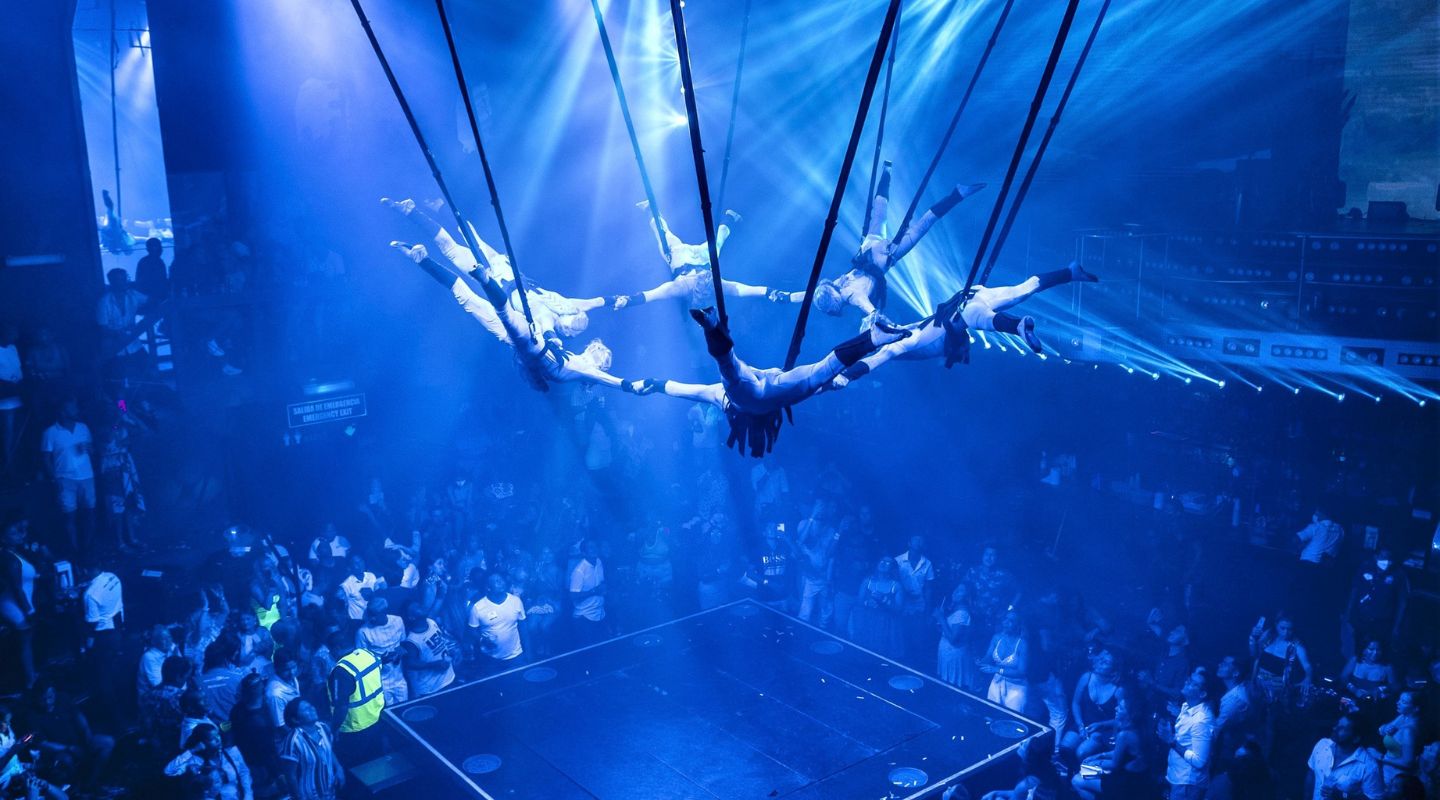 If you're coming to Cancun for your bachelorette party, there is a good chance you chose it for its reputation as a buzzing party paradise. You can get that at almost any bar in the city, so why not amplify the experience by going to Coco Bongo?
There are four sections at the Cancun venue— the nightclub, beach party, bar, and Congo bar.
This venue in the Hotel Zone doesn't only offer a great party, but it does so with acrobats, live musicians, dancers, and more. You can choose between going to the nightclub, the beach party, or the two bars between 8 pm to 3 am.
To enter, you'll have to buy online tickets beforehand, but these usually include free unlimited drinks, meals, and a four-hour show. If you can't decide which venue to attend, get the bar crawl tickets instead, which give you access to all sections of the venue.
Explore the Sights
Cancun may be known for its party scene by many, but it also has many big archaeological and historical sites nearby.
Chichen Itza was once the most populated city in the Yucatán Peninsula. Today, the ruins are a UNESCO World Heritage Site because of their historical significance. This VIP Chichen Itza tour takes you to the historical site and includes a buffet lunch and tequila tasting — perfect for a bachelorette activity.
You may have seen the pictures on social media before, but did you know that the Yucatán Peninsula is full of a few fun cenotes? You can find these bright blue sinkholes either above or below water.
The closest cenotes to Cancun are about a 30-minute drive away, in Puerto Morelos. You can hop through over a dozen of these Ruta De Los Cenotes in a half-day trip. Each cenote has a unique shape, with some ziplines for you to jump into the water.
Take a Private Catamaran Trip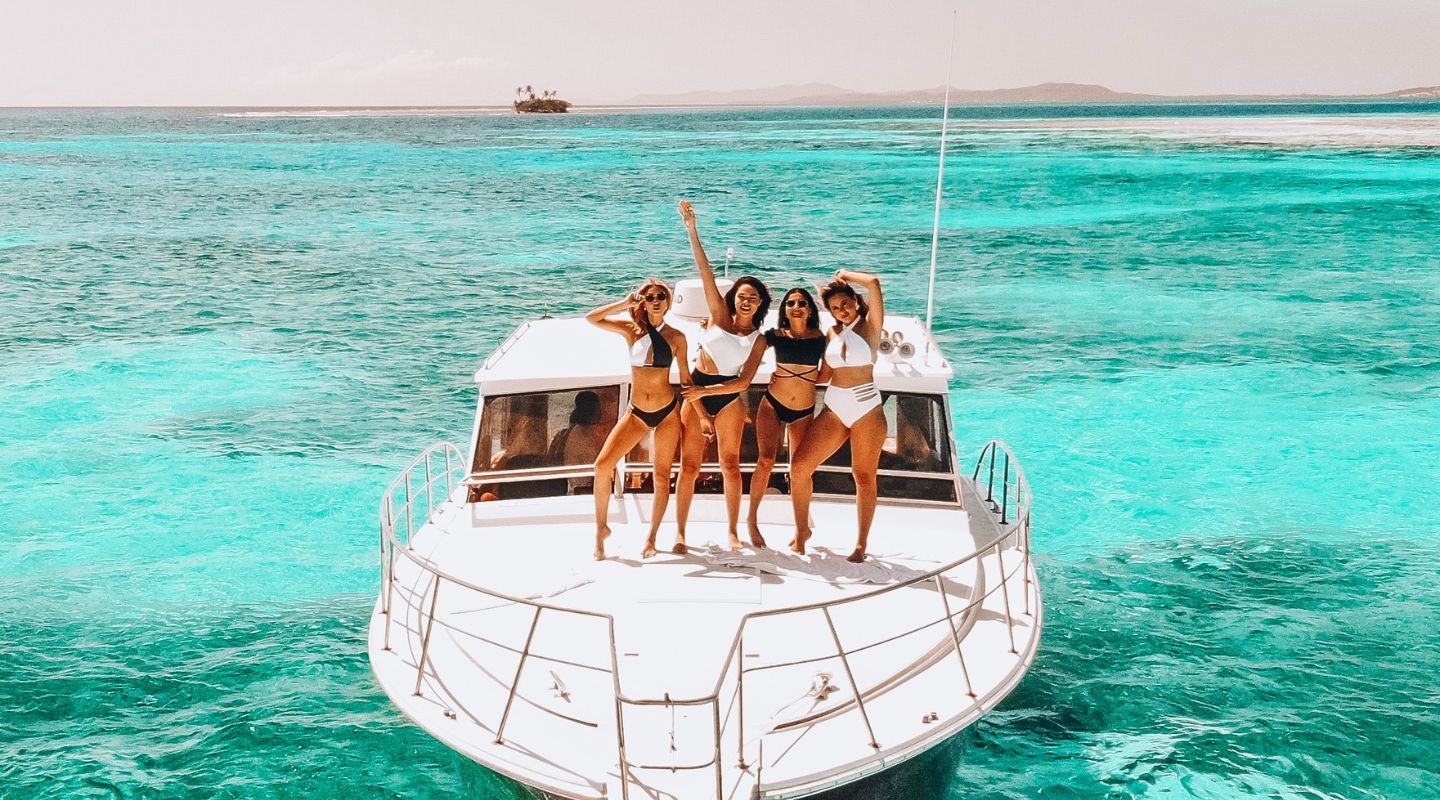 Yes, it is fun to travel the city with local people, but sometimes you need some alone time with your closest girlfriends. That is where this private catamaran tour is your saving grace.
The itinerary is completely customizable for you and your friend group, so you can choose to include fun activities like snorkeling, island hopping, and more. This catamaran cruise regularly caters to events like bachelorettes, so you can rest assured that you're in good hands.
On board, guests have access to the city's best views and seascape for seven hours. Your trip is accompanied by an open bar. You can even add a buffet lunch for a small fee.
Island Hop to Isla Mujeres
Isla Mujeres literally translates to "Island of Women," so it's pretty fitting to visit there for your bachelorette party in Mexico, no?
This all-inclusive Isla Mujeres catamaran tour takes all of the stress out of planning your fun activity for the day. The tour includes tequila tasting, snorkeling, an open bar, and lunch at a private beach club.
You'll also have plenty of time to shop until you drop on the island. So, fill up on cute souvenirs, clothes, and snacks as a keepsake of the fantastic trip.
Sound Bath In Tulum
While you will likely be in party mode for a lot of your time in Cancun, that is best paired with some relaxation and time to connect. What better way than a private sound bath just for you!? Head to a mystical cenote near Tulum to explore underground caves and cenotes. Then, enjoy a beautiful musical performance by local artists near the mouth of the cave. This sound bath is meditative and relaxing and the perfect way to change up the pace during your bachelorette party week.
Implement Some R&R
Most people have a Mexico bachelorette party to party, explore, and enjoy the waters. But that can take a toll on you — especially paired with wedding planning. So, a day at the spa on your girls trip may be exactly what you need.
You can stay at a few all-inclusive resorts and spas in the city, which offer terrific pampering specials. But, if you're not staying at one of those, you can still book a session at a few local spas and wellness centers.
Get Ready for Your Bachelorette Party Cancun Style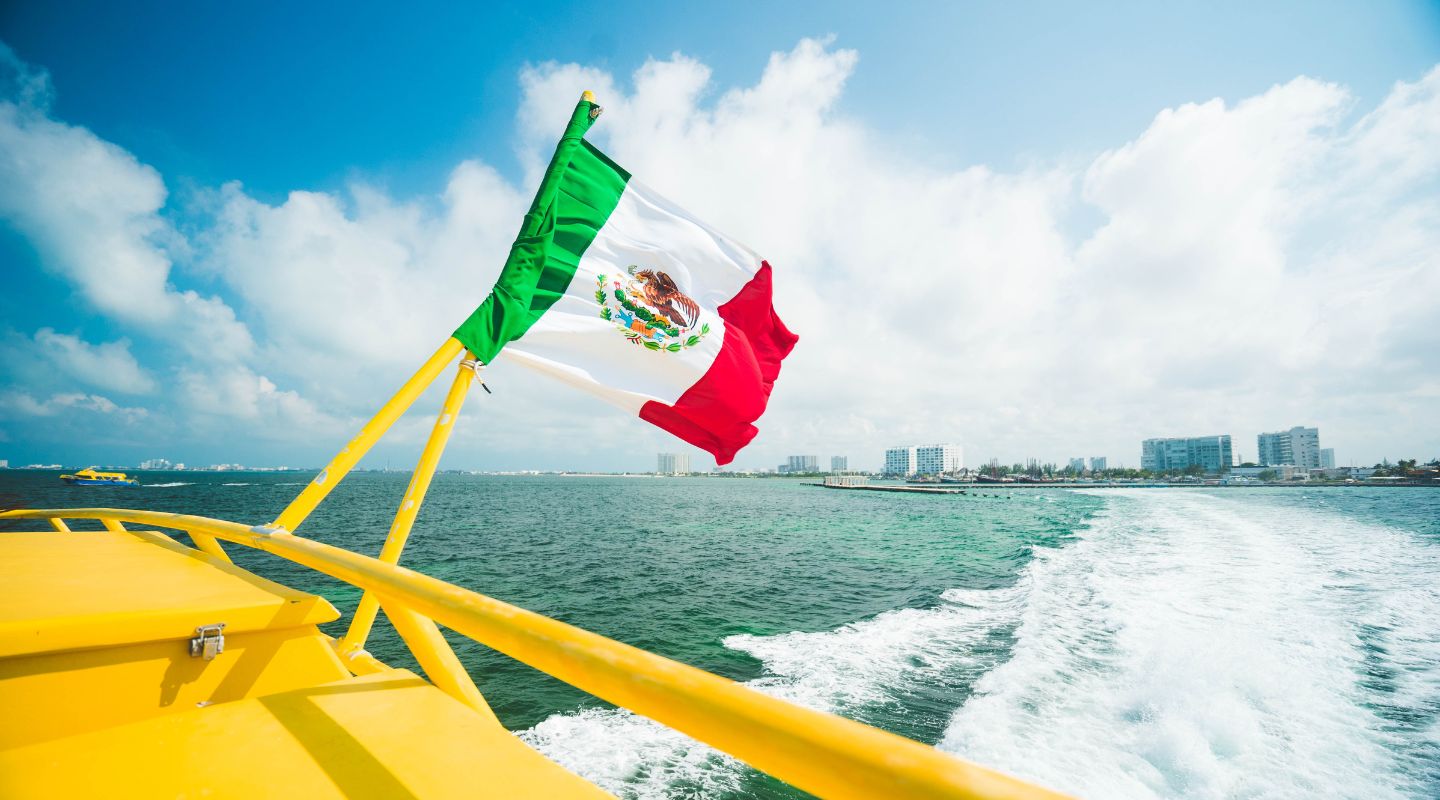 When looking for the ultimate spot for a bachelorette, Cancun should be amongst your top three choices! As you've seen, the city has something for everyone, and then some.
There are incredible white sand beaches and glistening blue seas, amazing nightclubs and private boats you can enjoy with your party, adventure-packed excursions or meditation-filled expeditions. No matter what you choose, the excitement never stops, and neither will the fun at your Cancun bachelorette party!
Alejandra Munoz is a travel writer and photographer from Mexico with a graduate degree in Digital Media from Universidad de las Americas Puebla. An expert in presenting Latin culture and tourism to English-speaking audiences, she has written for Visita Hidalgo, Anthill Magazine and other international outlets and brands.
Explore these incredible Cancun excursions!
Here's all you need to plan your Cancun trip