Chichen Itza Reviews: Honest Perspectives From Fellow Travelers
July 26, 2021 / updated February 22, 2023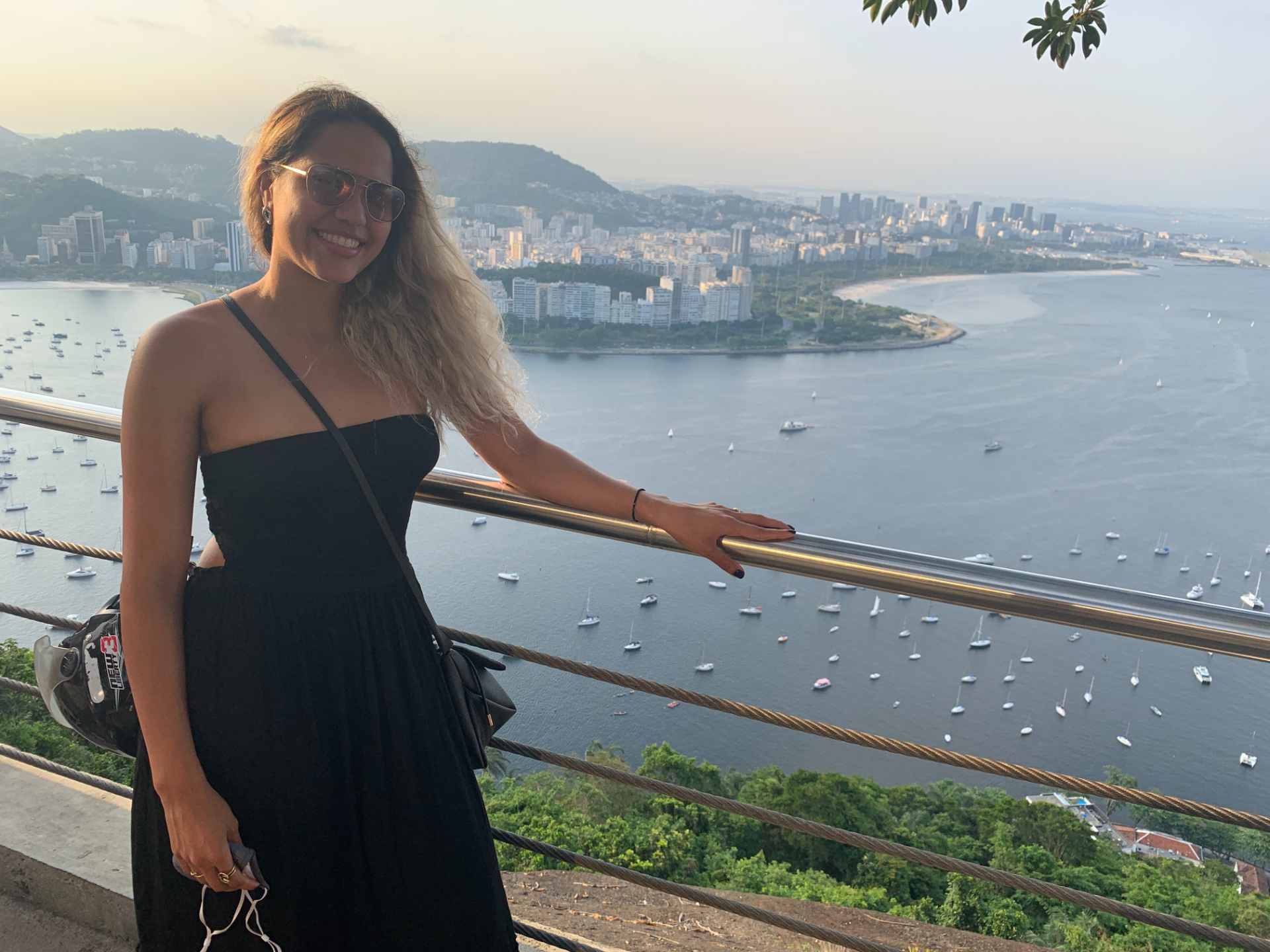 Chichen Itza is one of the Seven Wonders of the World, and visiting these Mayan ruins has become a must for everyone coming to Mexico. However, you might be wondering, "Is it all hype or really worth the effort?
In our opinion, this tour is an amazing way to spend your time! But don't just take it from us. In this post we lean on the reviews of dozens of travelers to highlight the good, the bad and must-know tips to avoid common pitfalls on the journey to Chichen Itza.
Even if you're already sold on enjoying a Mexico ruins tour, we'll compare Chichen Itza with several other top Maya ruins experiences so you can pick the best option for you.
Overall, the average from over 25,000 reviews on Tripadvisor is a solid 4.5 stars! Over 17,000 of the travelers who left their feedback gave Chichen Itza 5 star reviews.
"Amazing place!!! My family loved it. We always watched shows about it in tv but it's a whole another experience seeing it through your own eyes" – F Villota (June 2021)
On the flipside, just over 600 people gave this place two stars. One of the main pain points of critique from visitors was the vast amount of vendors as well as the high temperatures experienced.
We'll walk through some of the key stages of a trip to Chichen Itza to hear what others had to say and to help you determine the right plan for you.
Getting There - It Matters HOW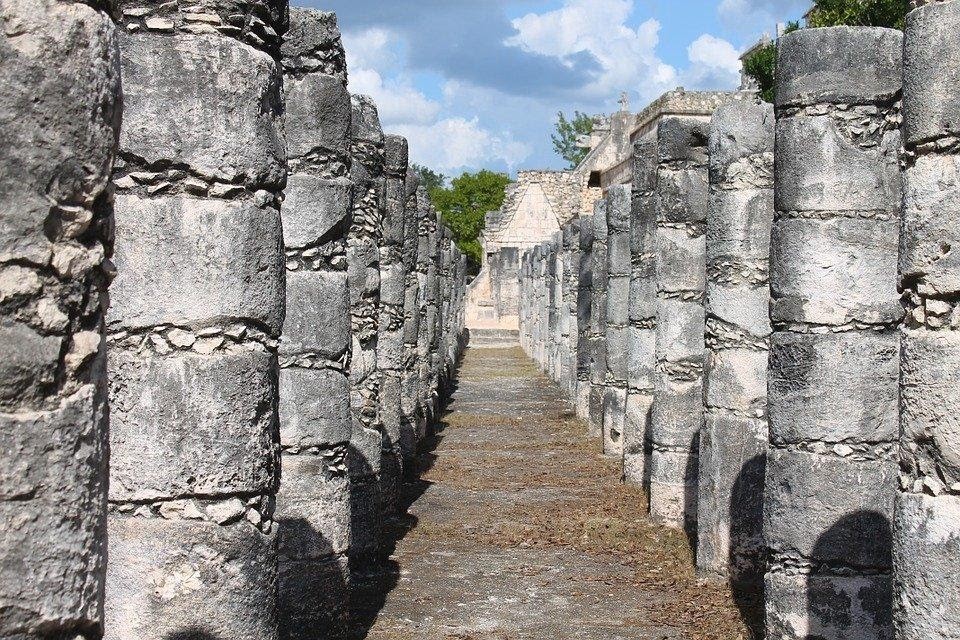 Choosing the right type of transportation (i.e. the right tour) is important to the quality of your experience. Our top-tip is to consider the Sunrise Chichen Itza Tour to beat the traffic, crowds and the heat. Sure it's an early wake-up, but it is worthwhile to catch the early morning light and skip the most popular times of day.
Beware of the super-discount Chichen tours (i.e. under $40-50 USD) where you'll have a lot of pickups at various destinations in the Cancun region on a large 40+ person bus before beginning your journey to Chichen. Ensure your tour company is taking you in a small 15 passenger van or private vehicle to improve your experience going to and from Chichen, because the ~5 hours of your day involving travel needs to be comfortable so you can enjoy the countryside and the journey to and from.
How long it takes to get to Chichen Itza is going to depend on where you are staying. If you are in Cancún, you should know that Chichen Itza is about 2.5 hours away from downtown Cancún if there is no traffic and about 10-15 minutes closer to from Tulum or Playa Del Carmen. This drive can be longer if there happens to be traffic or if there is construction. Fortunately, the road from Cancún is pretty straightforward, making it a relatively easy trip.
One of the main issues for travelers was how long they had to wait to get their ticket and visit the ruins as well as the long drive there from where they were staying.
"We arrived at the ticket line at 9.50 am. The line was absolutely insane. We did not enter the site until 11.05 am." – Brynna (January, 2020)
When you pre-purchase a VIP trip with us you can skip the line and expect a very short wait-time prior to entry. Furthermore, you'll get to enjoy more than just the Maya ruins. Enjoy a buffet lunch, tour the colonial town of Valladolid and refresh in a famous Mexican Cenote such as Ik Kil or Yokdzonot.

Get A Guide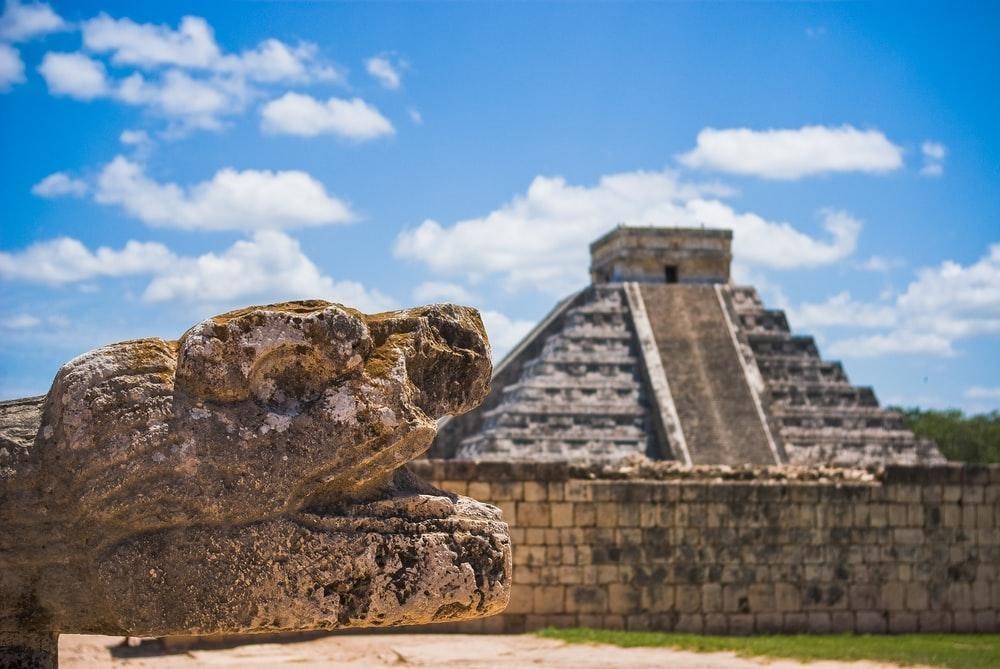 Something everyone highlights across all Chichen Itza reviews is the importance of getting a guide. Visiting Chichen Itza goes well beyond seeing El Castillo or Kukulcán Pyramid, which is the most famous structure at the park. According to Chichen Itza reviews from people who have gone on this Mayan ruins tour, one of the highlights is getting to learn about the history and customs of the Mayans with a guide.
"-AMAZING- Not everyday one has the opportunity to visit one of the wonders of the world. I definitely recommend you pay for a tour guide, makes for a real life documentary feel to the experience." – J. Ramirez (June, 2021)
Sure, you can explore Chichen Itza by yourself, admiring and absorbing the beauty and impressive sites. It is a wonder in and of itself and there's no denying it will make for a good time, but you will likely miss out on many areas and rich insights that you'll learn when you have a knowledgeable, local guide.
"If you are doing a self guided tour your not gonna have a clue what each individual ruin is or anything about the history of it because they have absolutely no signs explaining anything about the specific ruin."—Ruben (May, 2021)
A great guide will be able to tell you about the reasoning behind building the pyramid, why it has the number of steps it does, and its relationship with the Mayan calendar. They'll help you navigate to the right areas to hear the incredible accoustic tricks.
Visiting the Entire Park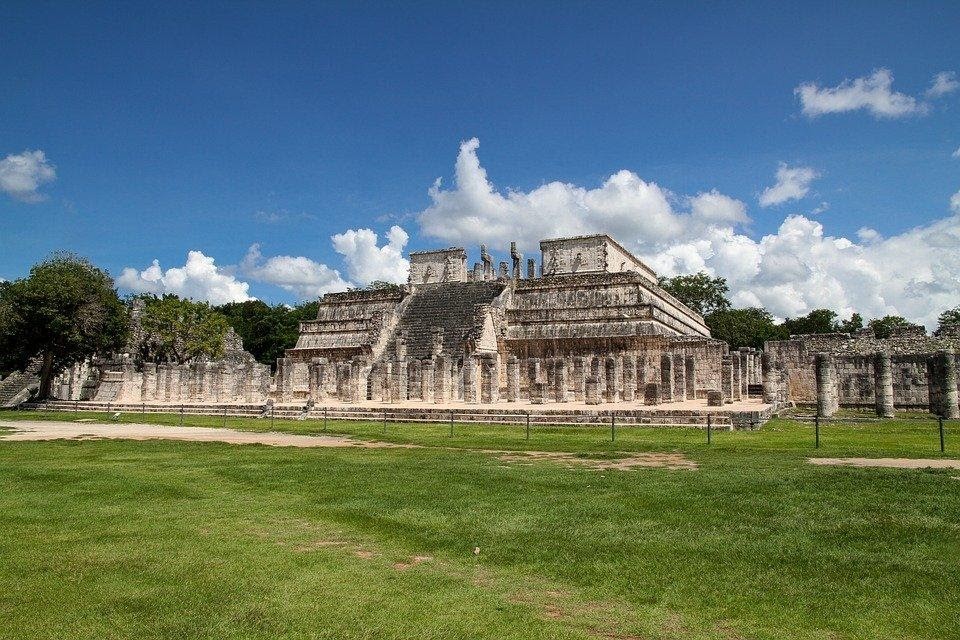 Something many travelers recommend in Chichen Itza reviews is making sure you visit the entire park. Good guides take you to other parts of the park, such as the Ball Court, the Observatory and the Sacred Cenote. They will also bring you to areas like the Bonehouse, which is rich with history of the Maya people.
When you visit the entire park, you get to learn a lot more about the history of the Mayans, such as how they resolved conflicts, the great advances they made as an entire civilization, their customs and beliefs, and even how and when they disappeared.
" Spent some time seeing the pyramid, the ball court, and pay some attentions to the carvings on the wall. Now I do understand why this was chosen as one of new seven wonders of the world." – Willy G (June 2021)
Keep in mind that you can't go into the cenote! While it is part of the Mayan ruins tour it is not open for swimmers. Save the cenote swim for later in the day after you've enjoyed a large buffet and tequila tasting following your tour of Chichen Itza!
Embracing the Vendors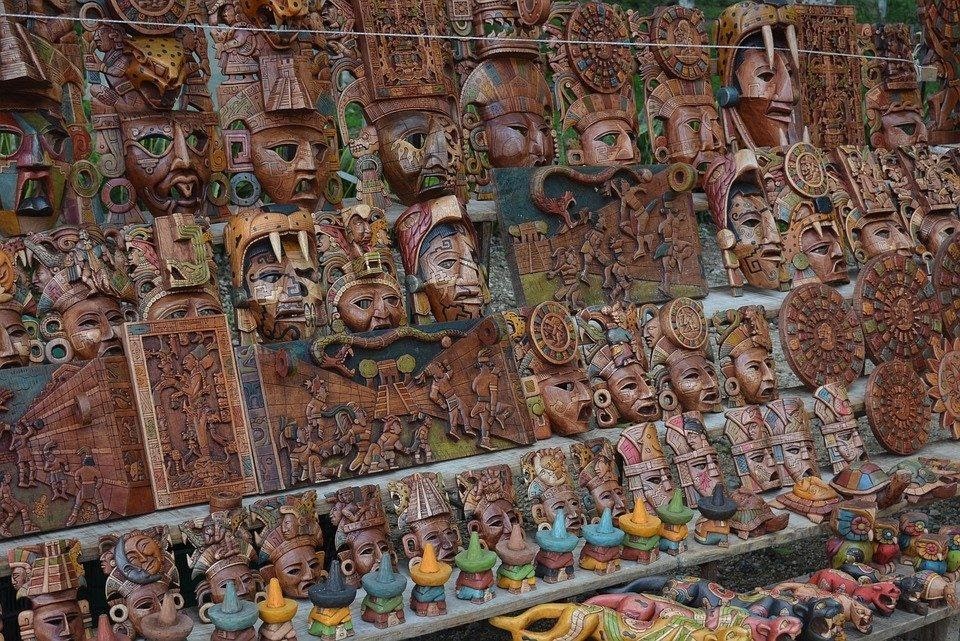 A common pain point raised by most if not all visitors providing Chichen Itza reviews was the great number of souvenir vendors. They are everywhere and they can be quite insistent. You will see them at the entrance of the park, near the pyramid, and on your way to the other structures.
"The ruins at Chichen Itza were well-preserved and an amazing site to see in person.... My only complaint would be the amount of pushy vendors all selling their hand carved calendars, masks, etc. I'm not sure there should be so many people selling their wares at a historical landmark." – KMB (November, 2019)
For many, the number of vendors at Chichen Itza can feel annoying. Yet, many travelers report that a simple smile and a confident "no, gracias", is enough and they'll respect your space. Do keep in mind that this is how they make their living and that there are some very beautiful souvenirs you can get here. Plus, the large number of vendors allows you to compare prices, choose the best options and do a bit of good-natured haggling.
"My kids and I like history and culture so we enjoyed our time at the Chichen Itza. Keep in mind there will be lots of vendors selling Souvenirs so you may be able to get better deals at the site." – Chaz (December, 2019)
From decorative pieces to clothes and souvenirs, there are many options if you are interested in bringing something home. Bring along some cash for your purchases, either USD or pesos will do the job. Also, consider making your purchase towards the end of your tour as that bag of new stuff can be a dead giveaway you're a wiling buyer and may increase the attention you get from other sellers as well.
Chichen at Night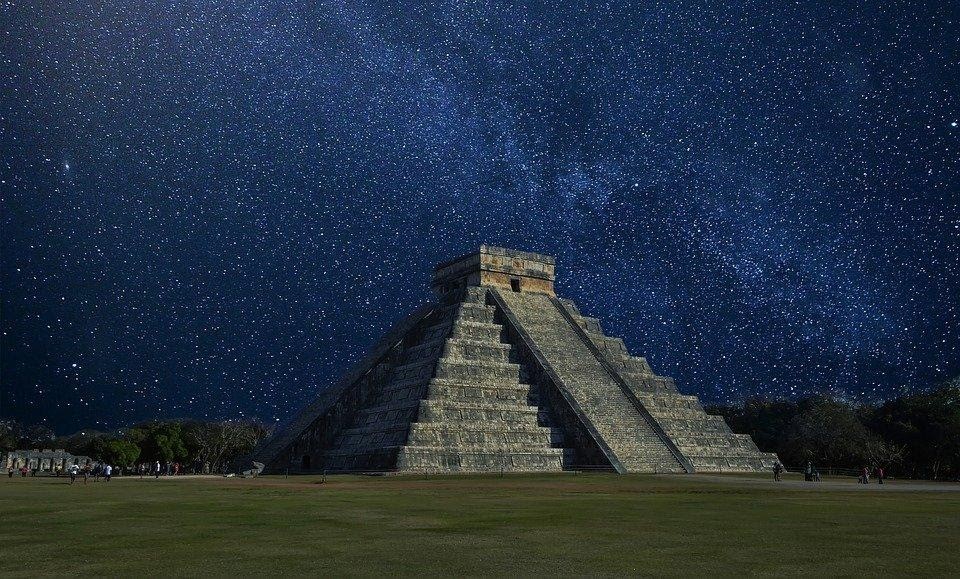 Many visitors recommend visiting Chichen at night. During the late evenings, there is an impressive light show that uses the pyramid as the main screen. Chichen by day is one thing, but by night it is a totally unique experience. The great pyramid of El Castillo comes to life with dramatic lights, images and sounds.
"The pyramids of Chichen Itza are simply spectacular but the night show over the pyramids is awesome... you get to know more about the culture and evolution of the region... its a must!" – Giovanna M (March 2019)
It might not be part of the usual Mayan ruins tour, but visiting this for an evening certainly will be a visit to remember. Travelers recommend booking an overnight stay when doing this tour because it allows you to truly enjoy without having to worry about the drive back to Cancun. As you can expect, there are inns and hotels near the park. Tickets for the night show can be purchased on site after 3PM.
Bringing What You Need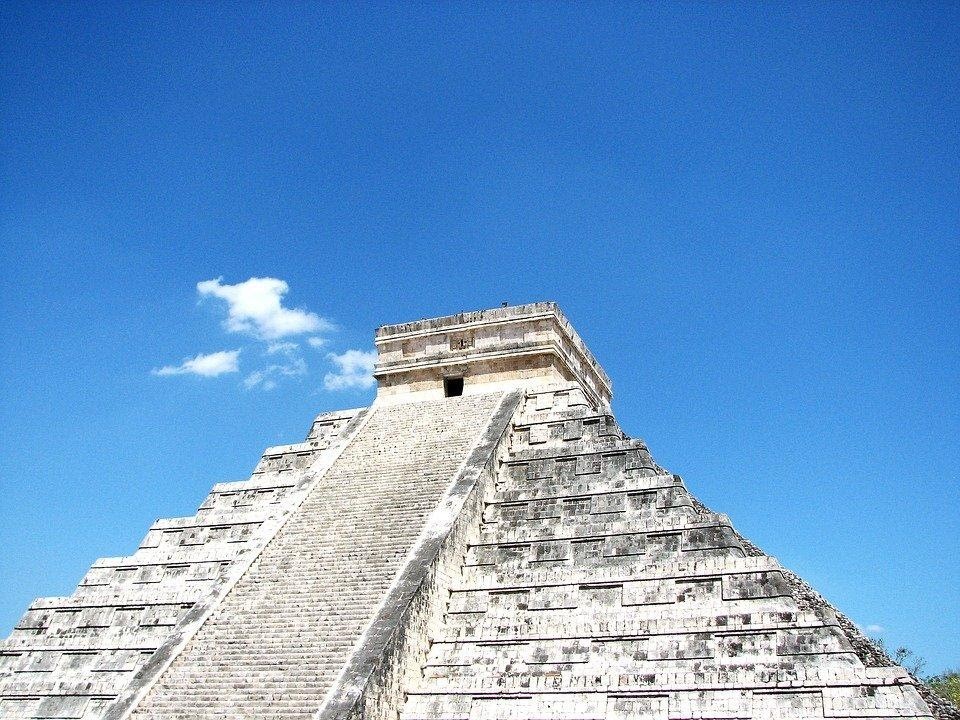 Bringing sunscreen and water is essential to your visit. People often remark on the fact that not only is Mexico super sunny, but also the archeological park is completely open. This means you will be directly exposed to the sun for the majority of your visit.

While there are some areas shaded by trees, plan to spend most of your time in the sun. Our VIP tour will come with an umbrella to block the sun and increase your longevity and once again the early sunrise tour can help with the heat.
Of course, you'll want to document this incredible experience so plan to bring your phone or larger camera if you plan to take more professional photos. There are many amazing sites to be captured. Note that there is a small additional fee for photography equipment apart from phones, things like large cameras with zoom lenses, tripods, drones, etc
Maya Ruins In The Yucatan
The Chichen Itza archeological park is certainly the most famous, but not the only Maya ruins worth visiting in the Yucatan peninsula. Other ruins sit perched atop seaside cliffs or others allow you to scale the Mayan pyramids. Below, we've gathered reviews from travelers who have been to multiple ruins to give you a bit of the pros and cons between them.
Chichen or Ek Balam?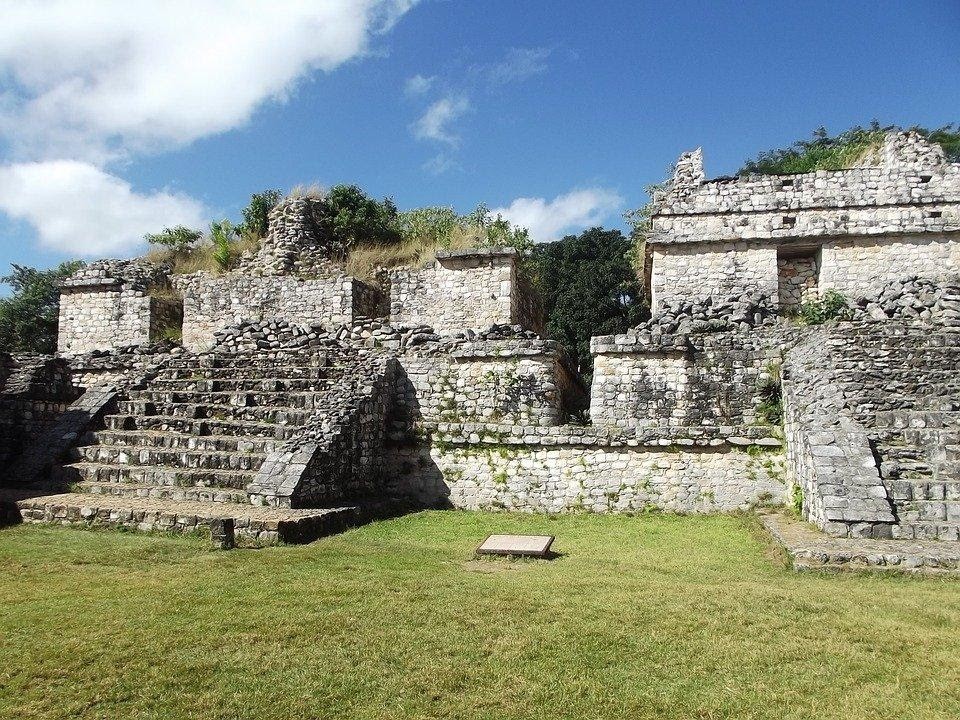 Ek Balam is a lesser known ruin that has gained popularity during the last few years. Despite the growing visitors and somewhat closer proximity to the coast, Maya ruins reviews from people who have visited both highlight that Ek Balam is a lot quieter than Chichen and highlights different aspects of the fascinating Maya culture.
"Ek Balam was wonderful. It is much less visited than Chichen-Itza and provides an insight into more of the everyday living of the Mayan culture. There were only a handful of people while we were there while Chichen-Itza was packed. Not to undercut Chichen-Itza, it too is amazing with so much to see and learn." – Bill and Brenda (April, 2021)
Also, people are still allowed to climb the structures in Ek Balam, making it a more immersive Mayan ruins tour. Ek Balam is about 20 minutes closer to Cancun, so it is still an all-day commitment. Ek Balam is a great choice if you're looking for a quieter atmosphere with climable ruins. And, if you're ambitious you can absolutely do both in a day.
"Many people disregard the beauty and historical importance of Ek Balam (meaning "black jaguar" in local language), but, long before Chichen Itza ever existed, is was once the seat of the Mayan kingdom, thus, the stones ruins are definitely a work of art to remember. The ruins are astonishingly well-preserved and it is allowed to climb each and every one of them." – Ma (March, 2020)
Plus, other travelers have commented that you get to see Mayan glyphs and really get a better sense of the everyday lives of the ancient Maya when you visit Ek Balam. And, if you're worried about missing a visit to a cenote, don't be! There are beautiful cenotes, such as Cenote Xcanche, near Ek Balam. In our opinion, the cenote swim post Maya ruins is a must.
Chichen or Tulum?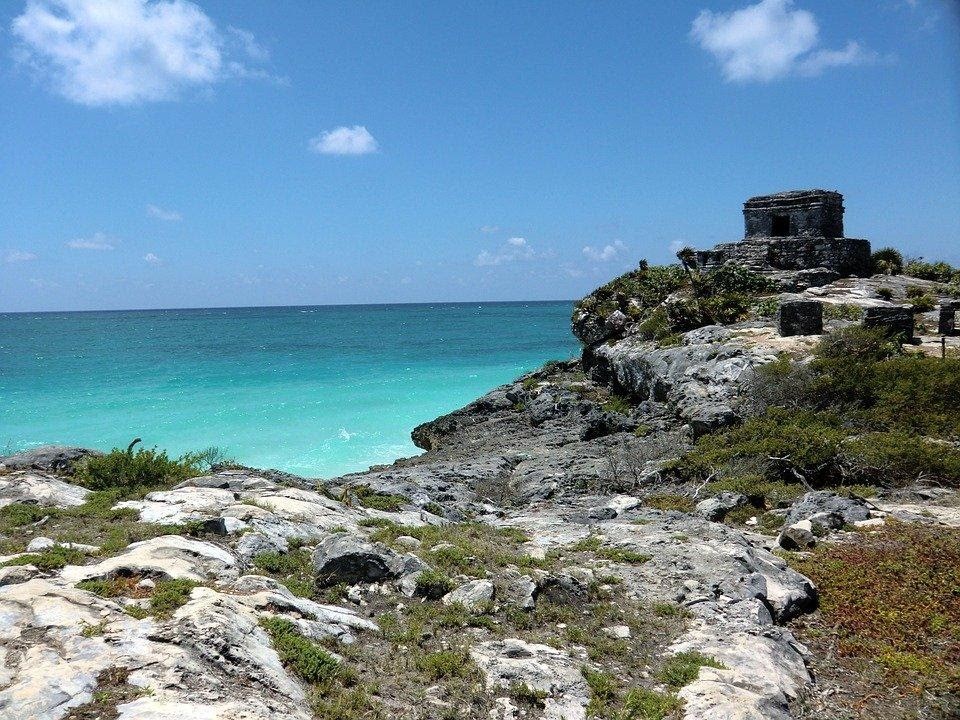 Tulum's ruins are completely different from the ones mentioned in the Chichen Itza reviews above. Their dramatic location perched atop cliffs at the edge of the sea is one of the biggest distinguishing factors. You will enjoy spectacular views that you won't find on hardly any other Maya ruins tour. While most will say the ruins themselves at Chichen Itza are more impressive and in better condition, the trip to Tulum is very worthwhile.
We went to the Tulum Ruins after going to Chichén Itzá. It honestly was worth it. I heard we might be disappointed but we weren't - Valeria, (July, 2021)
Similar to Chichen souvenirs vendors abound, which can be a bit tiring, however, the beauty makes up for it. Perhaps a more importan consideration is where you are staying. Tulum is about 30 minutes closer than Chichen Itza when traveling from Cancun. If you are staying in Playa Del Carmen, Cozumel or Akumal then Tulum becomes an easy choice to visit in terms of convenience. For more thoughts on Chichen Itza vs Tulum check out Claire's thoughts here.
Chichen or Coba?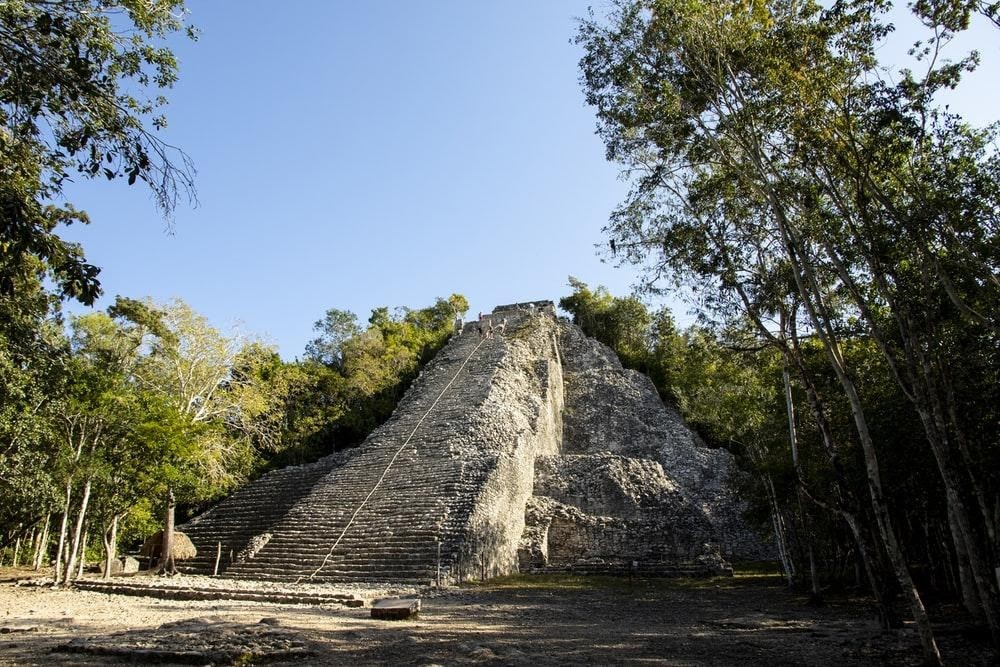 Coba is the perfect place for a deep dive into history and learning about Mayan culture. It is much more off-the-beaten path than either Tulum or Chichen Itza, making the experience more intimate and less crowded. Again, a good tour guide is highly recommended particularly because Coba is an entire city. There are different pyramids, ball courts, calendar pieces, and more! Getting the historical context for these features is simply invaluable.
"Our second stop of the day after Tulum. Our stroll around the Coba site was breath-taking. Like at Tulum, you definitely will want to get a tour guide if you don't have one ... otherwise you'll miss the bulk of the site's story! We were there mid-day and the crowds weren't too hideous." – Jonathan (February, 2021)
Further, this Mayan ruins tour is as surrounded by natural beauty as you can hope for! Nestled into the heart of the Yucatan, the lush forests abound and provide more shade than you'll find at Chichen. Here, you'll have more of you, ruins and nature and fewer crowds or vendors that might distract from your experience.
"It was great there was a vendor area at the entrance and none inside of the entrance. The constant peddling of goods at Chichen Itza were its only downside, which wasn't a problem at Coba." – Andrew (March, 2021)
One of the other unique aspects of Coba is you can rent a bike or a pedal cab during your visit.
Is it worth it?
Hopefully, these reviews of Chichen Itza have painted a helpful picture of why we believe this spectacular piece of history is worth the visit. From the majestic, well-preserved pyramid of "El Castillo" at its center, to learning about the rich Mayan culture, iconic photo opportunities and a visit to a nearby cenote afterwards, there's good reason why this place made the list as a New Wonder of the World.
Take the tips from your fellow travelers and come prepared with water, sunscreen and an umbrella.
Remember the vendors are locals looking to make a living and dealing with them with kindness and confidence is your ticket to success.
Book your trip with a knowledgeable guide and good transportation.
Don't forget to check out the other ruins throughout the Yucatan as well.
Reach out with any questions and let's get you set up with a Maya ruins tour you'll never forget!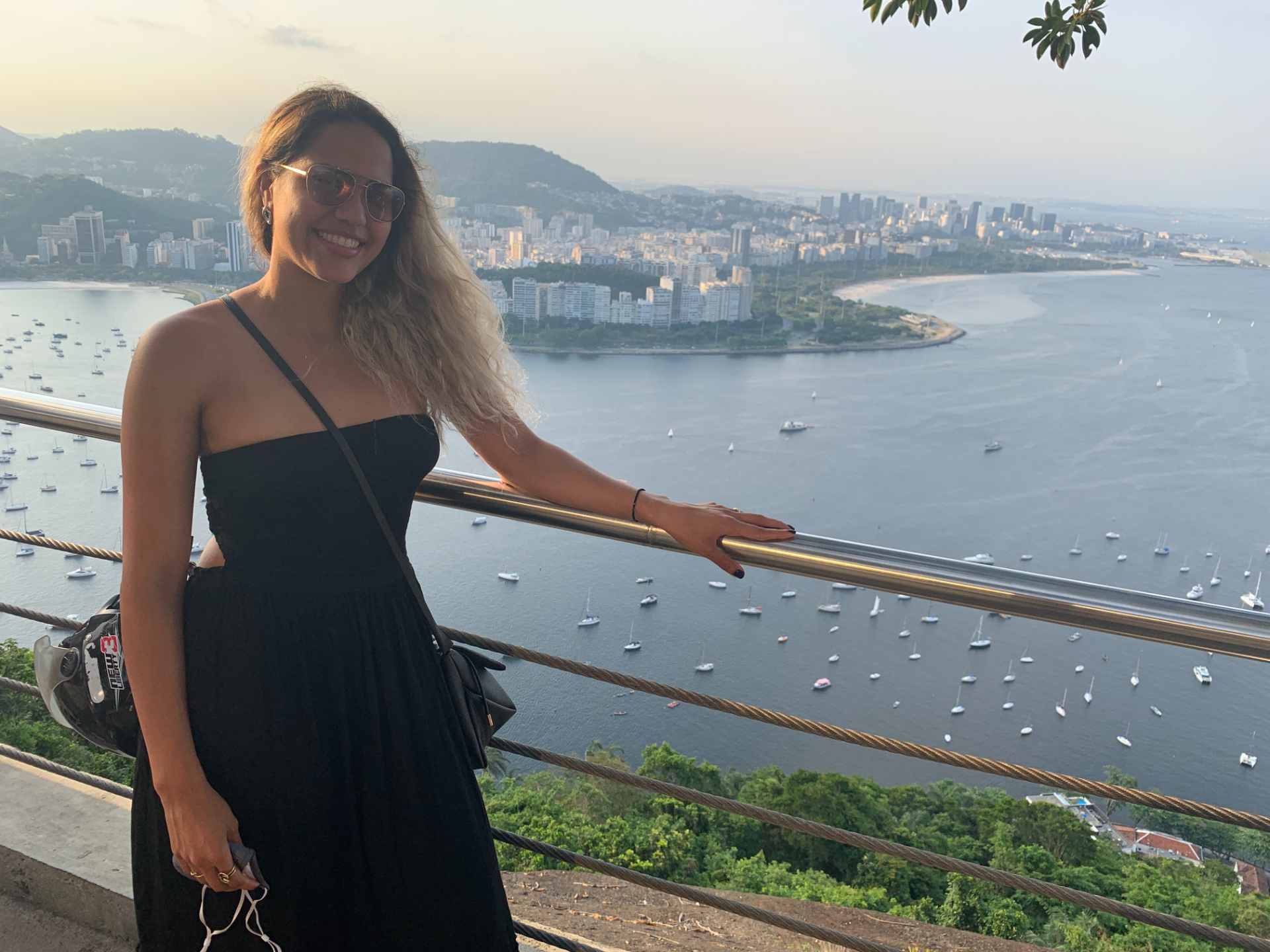 Mila Rojas is a Venezuelan travel and culture writer who has traveled extensively in the Caribbean and Latin America. Her local and regional expertise and interests in food and the arts have informed her work for travel blogs such as She's Wanderful and media outlets such as The Caracas Chronicles.
Best Tours Near Cancun
Discover the ideal excursions, ruins tours and more in Caribbean Mexico
Maya Ruins & Yucatan Cenotes Resources
Free guides and resources to help you discover the perfect Caribbean Mexico adventure.