Cozumel vs. Cancun: A Local's Perspective
February 14, 2022 / updated February 23, 2023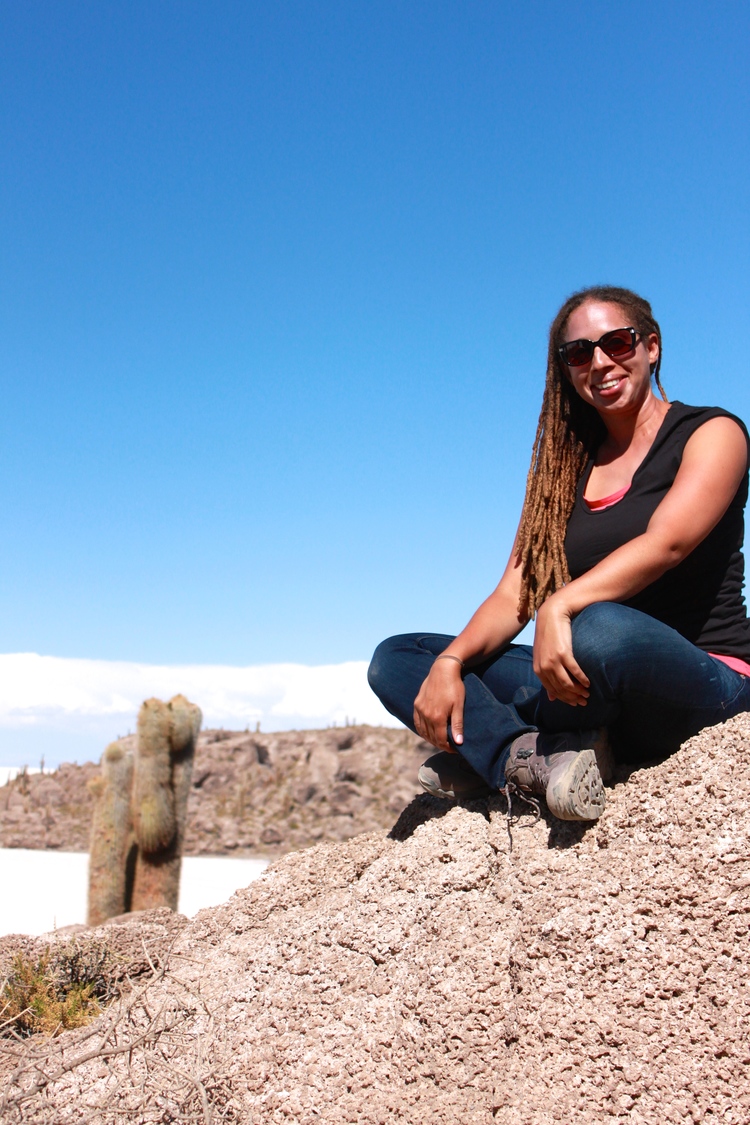 When it comes to vacationing in the Mayan Riviera, two famous destinations seem to dominate the tourist scene: Cozumel and Cancun. Both are popular with visitors and once you're here, it's easy to see why. Beaches made for long lazy days, tantalizing local eats, and a landscape that's just begging to be explored are some of the highlights you can look forward to. Your biggest problem will be, "Which one to choose?"
Cozumel vs Cancun might just be the toughest decision you make for your next vacation (besides how many tacos one person can possibly eat) but to help make that choice a lot easier, we've got a thorough guide exploring the pros and cons of both destinations. Read on to find out who's got the best beaches, where to go for the best local food, and, if you're keen on a busy holiday, where you should go for the most activities on offer.
Cozumel vs. Cancun: Location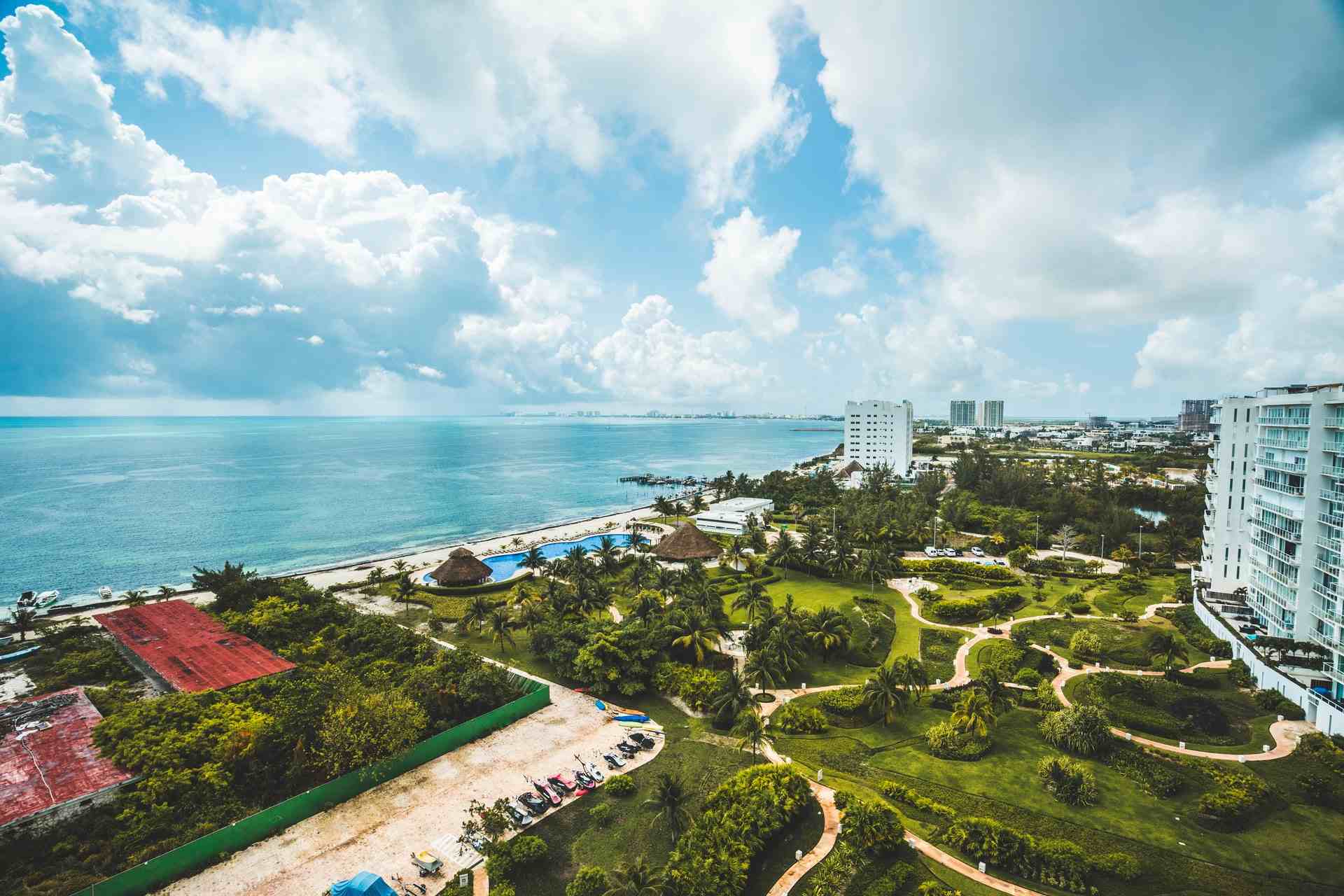 Cancun is found in Mexico's Yucatan Peninsula at the northeastern tip. The city has been growing rapidly since it started gaining popularity in the 70's and is one of Mexico's most popular resort destinations.
Cozumel is Mexico's largest island and is situated about 12 miles off the coast of the Yucatan Peninsula in the Caribbean Sea. The island is a 45-minute ferry ride from Playa del Carmen, a city which resides an hour south of Cancun and an hour north of Tulum.
When comparing Cozumel vs. Cancun, the biggest difference is that when you're staying in Cozumel, you're much more removed from the action on the mainland. You'll typically need to factor in the ferry ride to Playa Del Carmen if you're interested in exploring outside of the island. Ferries leave every hour during peak periods, however, there is certainly no shortage of tours designed for cruisers or visitors staying in Cozumel.
Cozumel vs. Cancun: Getting Around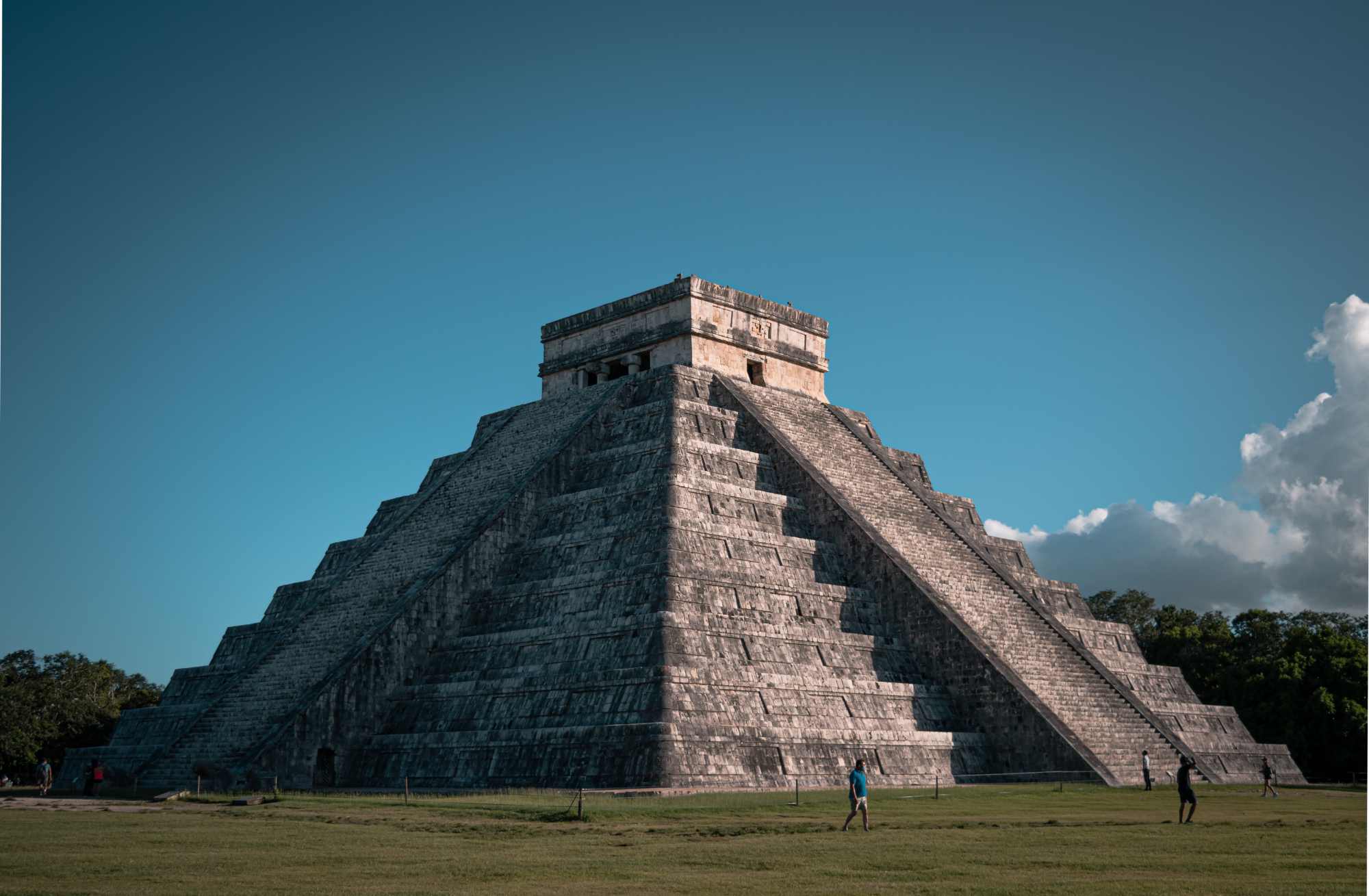 Cozumel and Cancun have international airports right on their doorsteps. This makes them both accessible from cities around the United States, Canada, and Europe.
In Cozumel, most visitors stay on the island's calm west coast either in the main town of San Miguel or in one of the resorts that line the coast. Cozumel is also a popular cruise destination and you'll sometimes find as many as eight ships in port on a busy day.
The airport, town, and cruise ports are all located within a 15-minute drive of one another and you can navigate around the whole island in 60 minutes. To get around Cozumel, most visitors opt for a private driver to show them around, use taxis, or hire a car or scooter. Public transport is only really available within the downtown area and not as commonly used by tourists.
Cancun's much larger size affords the city many more transport options. You can zip around both the downtown area and the hotel zone by bus, hail a taxi, or even arrange an Uber. The only downside is, due to its size, getting around can take up a bit more of your time.
One benefit of Cancun is you are also within easy reach of many of the Yucatan's popular sites such as Chichen Itza, the Xcaret parks, and the region's refreshing cenotes. Travel times can still range up to a couple of hours, but you are typically able to depart right from your hotel to destination vs. needing to take a ferry and then a bus as you would from Cozumel.
Cozumel vs. Cancun: Activities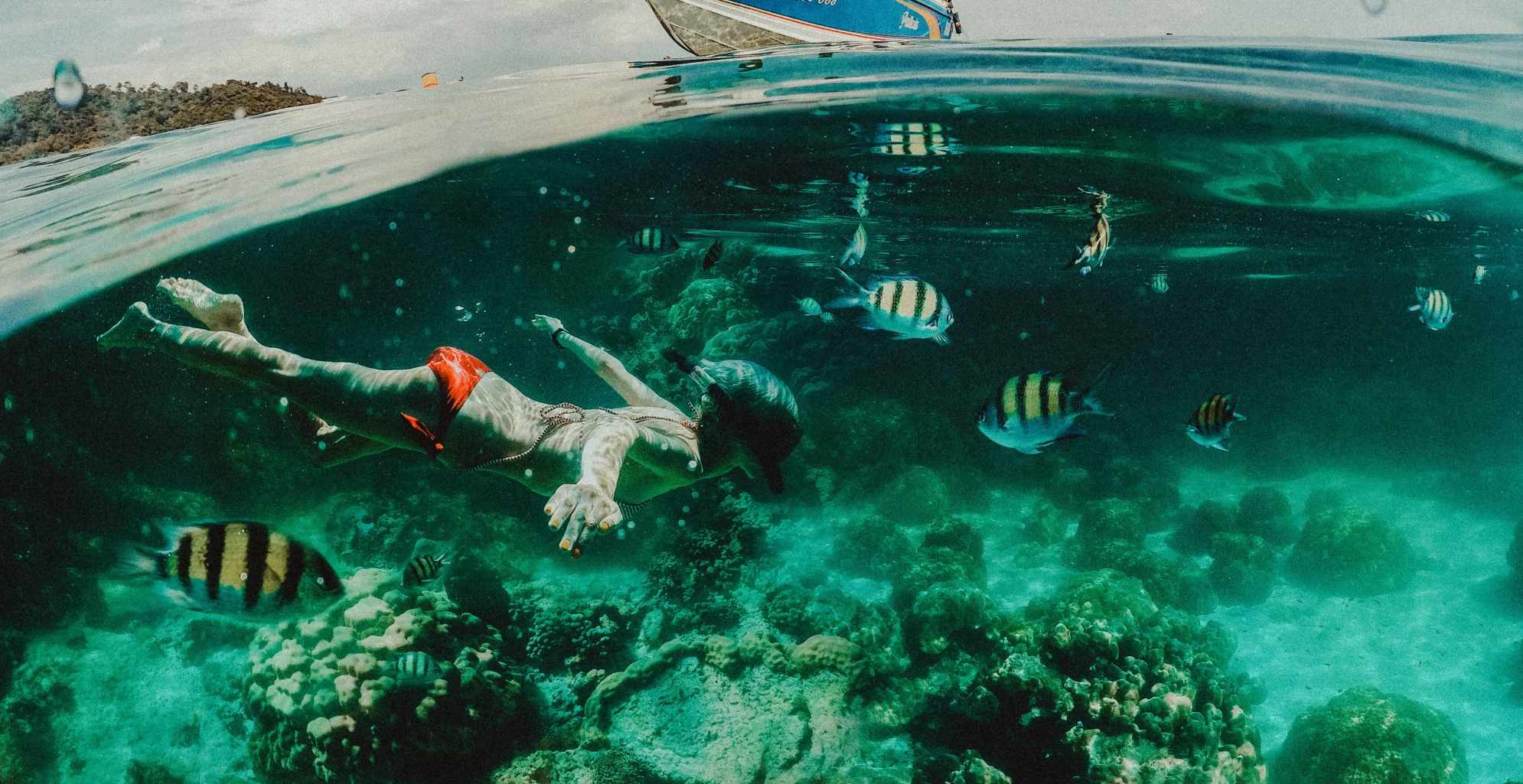 Cozumel - Cozumel is famed for its world-class snorkeling and diving thanks to its ideal location on the Mesoamerican Reef, the largest barrier reef in the Western Hemisphere. The abundant reefs, clear water, and variety of dive sites make for plenty of spectacular dives for beginner and advanced divers alike. Although I live in nearby Playa del Carmen, you'll often find me in Cozumel for weekend dive trips because the diving there is just that special.
Snorkelers can also take advantage of the shallow reefs and rocky shoreline. It's possible to grab your mask and fins and explore Cozumel's underwater world right from the shore. Glass bottom boats will take you to famous reefs and out further to spot stingrays, starfish, and even sunken ships.
Besides the abundance of water activities on offer, Cozumel also has a great selection of land-based activities to enjoy. From an adventurous jeep excursion to the island's hidden cenote to a full-island tour complete with a visit to a local tequila factory, Cozumel isn't just about beautiful beaches and tropical fish.
Cancun - Cancun can seem to have an endless supply of things to do and is home base to many of the activities further inland of the Riviera Maya. You can spend the day exploring the different types of cenotes, hiking through ancient ruins, and feeding that adrenaline addiction in Xcaret's adventure parks. Here are some of the highlights:
Planning to spend some time lazing by the beach? It's important to know that while Cozumel has long stretches of beaches surrounding the island, many of them on the west side are rocky or not ideal for swimming due to strong waves and currents. Postcard-worthy beaches can be found on the east side, but Cancun has the island beat when it comes to beach vacations. Wide stretches of sandy shore go on for miles in the hotel zone. If you've opted to stay at a beach-front resort, you will never have to go too far to find your place in the sun.
Cozumel vs. Cancun: Accommodation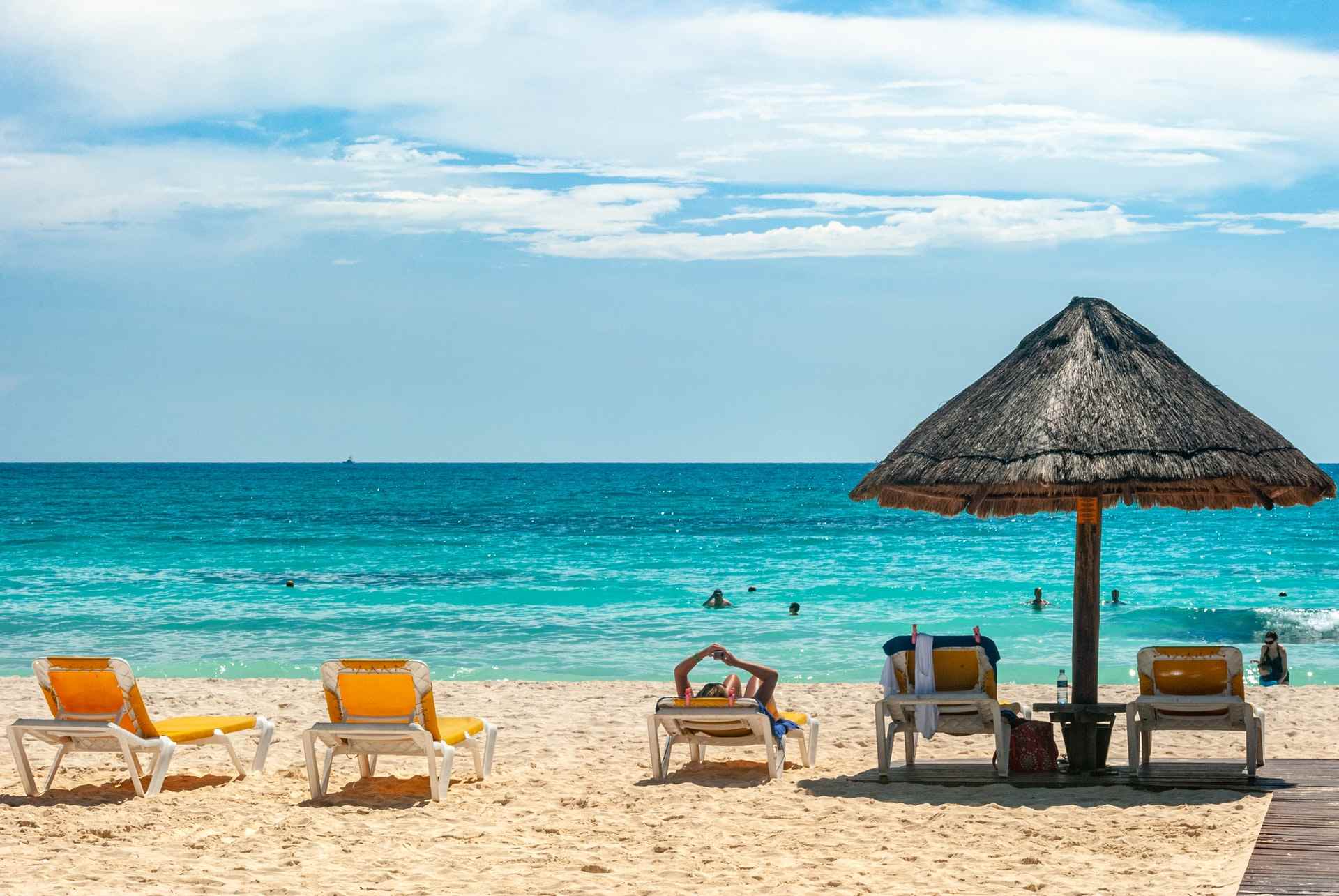 Cancun is all-inclusive central. With a huge proportion of package tourists visiting the city, Cancun meets the needs of many with a range of resorts from family-friendly to ultra-luxury adults-only options. If you're looking for a more budget choice, you can look at downtown Cancun which caters more to business travelers and backpackers.
Cozumel has a smaller selection of accommodation options that should satisfy most vacationers. Here you'll find a few dive resorts, all-inclusives along the coast, and a small hotel selection. You won't find as many luxury options as in Cancun and the best budget choices tend to get snapped up fast.
Cozumel vs. Cancun: Food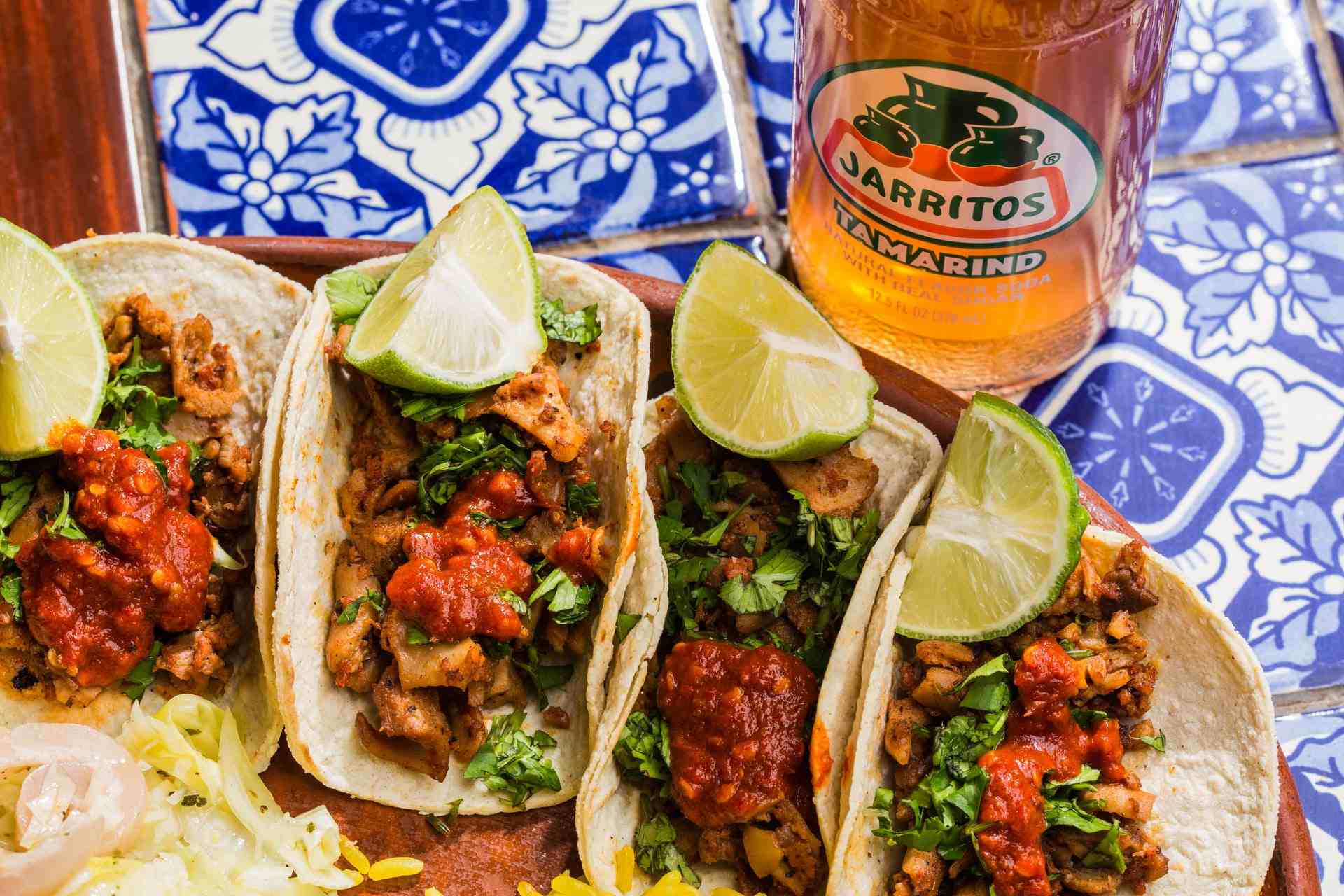 Cozumel - Cozumel's unique island lifestyle tends to attract many expats and Mexican retirees looking for a relaxed place to settle down. This means you'll notice an interesting selection of both international and Mexican cuisine around the island. Nothing much in terms of fine-dining but where Cozumel excels is in its laid-back approach to eating out. Picture yourself chowing down on steak or lobster while wearing flip flops and a tank top.
Cancun - Cancun takes the crown for pure selection and opportunities to splurge on a memorable meal. Big chain restaurants ply the hotel zone while fine-dining options by Michelin-starred chefs keep things classy. When you're craving something a little more local, head to the downtown area or join a food tour. You can experience some of the Mexican food you know and love and the ones that are about to become new favorites.
Cozumel vs. Cancun: Nightlife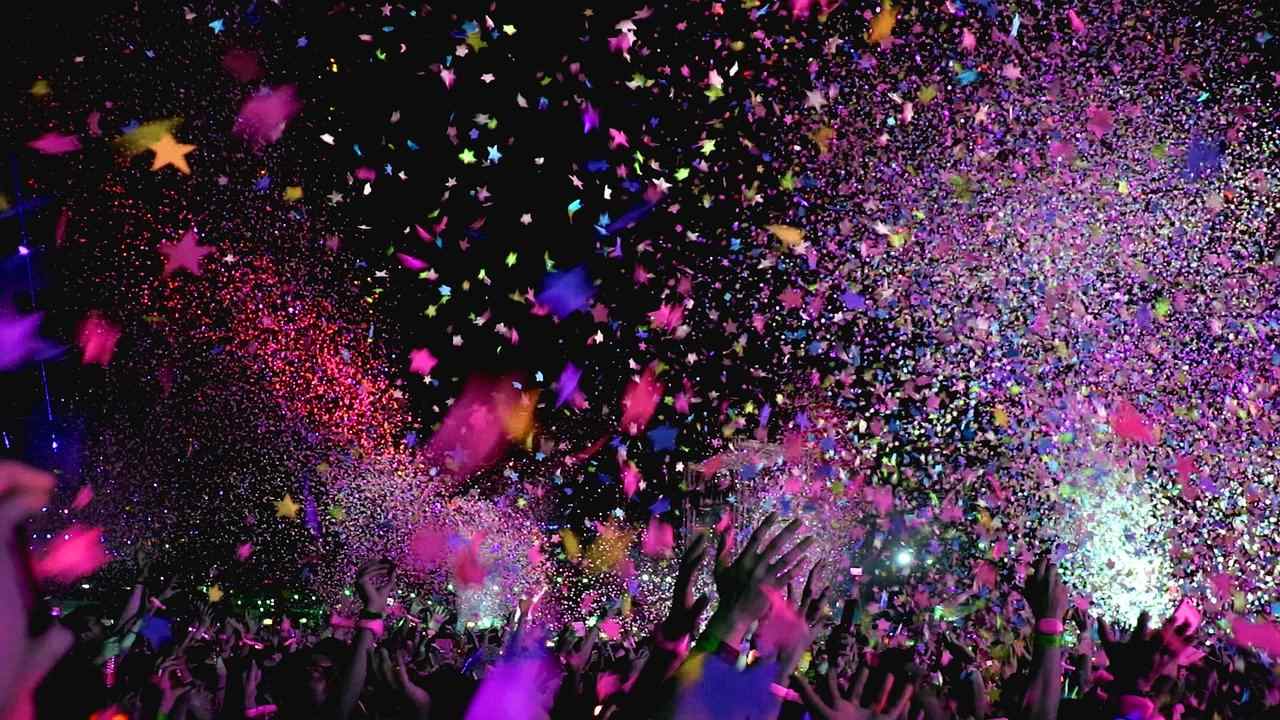 Cozumel could never be described as a party destination. Sure, you'll find some pretty unique beach bars dotted along the coast (Coconuts, I'm looking at you) and many of the beach clubs tend to stay open past sunset. Nightlife here, however, is more about enjoying a drink or two at the beach in the early evening instead of late-night action. A large proportion of visitors to the island actually come via cruise ship. This means, come 5pm, tourist numbers in Cozumel drop significantly.
Cancun on the other hand is known around the world as a hub for spring breakers looking to let loose and party until the early hours. You'll find pool parties on the beach, elaborate circus-inspired nightclubs, floating fiestas, and even pirate-themed parties out on the water. It's so well-known as Mexico's top party destination that whenever I have visitors, Cancun is where I'll go to show them a good time.
Cancun's nightlife options range from the more mellow bars with live music to the superclubs that can hold thousands and stay open until 6am. You can start your trip off with a bar crawl to get a lay of the land and end with Cancun's most legendary club, Coco Bongo.
Cozumel vs Playa Del Carmen
As a little bonus, it's worth doing a brief comparison of Cozumel and Playa del Carmen as you're likely curious. As a local of "Playa", I've spent many holidays enjoying the island's many diving opportunities and the tranquility of the island's east coast.
Playa del Carmen is a good choice if you want more of a balance between the laidback vibe of Cozumel and the hustle and bustle of Cancun. You'll find more dining choices, accommodation options, and a nightlife that can rival the hedonistic vibes of Cancun on a good night. Playa is also better placed right in the heart of the Yucatan Peninsula so you can access most of the region's sites within an hour.
Where Cozumel excels and why so many choose it as a vacation spot is its ability to make you feel that you've really escaped from it all. There aren't too many holiday destinations where signage in front of beach bars proudly declare, "No shoes, no shirt, no problem." For more info checkout this article I wrote on Playa Del Carmen vs. Cancun.
Cozumel vs. Cancun: Which is Best?
You can see that both destinations are packed with tours and activities, accommodations options, and lots of opportunities to experience all that make Mexico a special holiday destination. Whether you're up for a party weekend, a beach getaway, or a chance to get out into nature, you'll find something to offer in both Cancun and Cozumel.
Overall, Cozumel is generally a quieter getaway than Cancun. I'd recommend Cozumel for anyone that wants a place to unwind, get out on the water, and enjoy the sunset with a tropical cocktail in hand. Cancun is better placed for a livelier escape. You'll find tons of dining options, easy access to adventure activities, and nightlife that's worth traveling for.
In the battle of Cozumel vs Cancun, both are strong contenders and either will make for a vacation worth remembering. You can't go wrong whichever way you decide to go. Plus, with just an hour's distance and 45 minute ferry ride between the two, you might just want to check them both out and decide for yourself.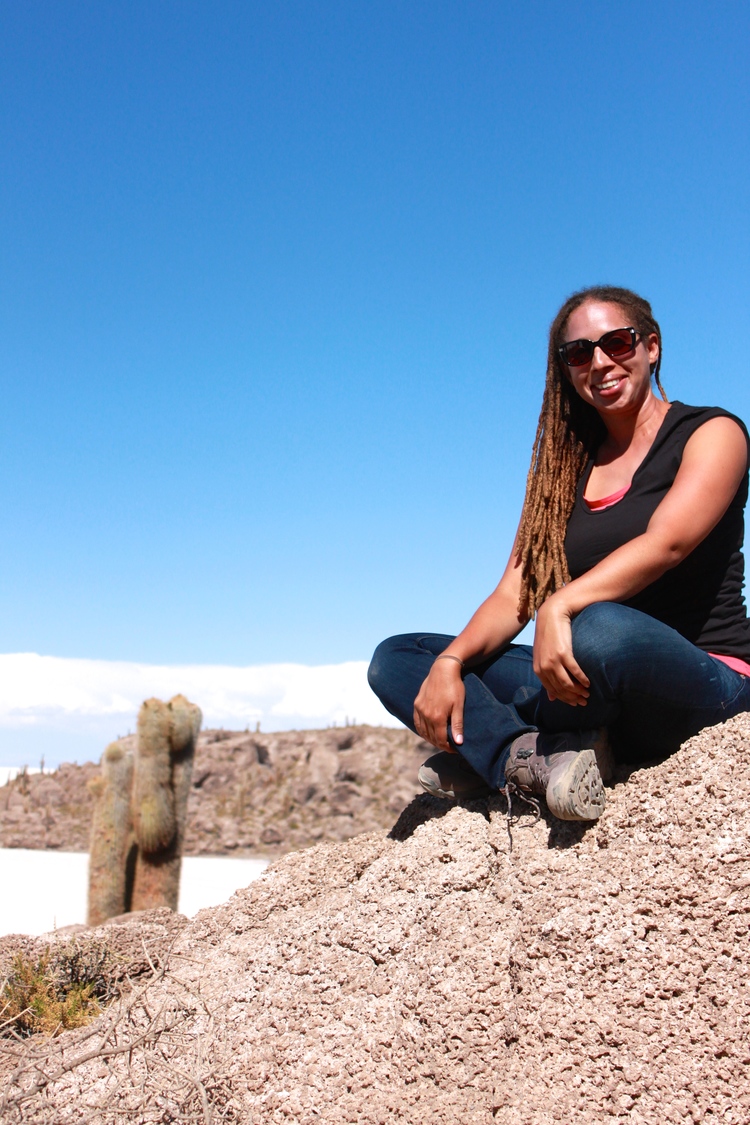 Cristal D
Local Writer, Global Traveler
Cristal Dyer was born in the Caribbean and has spent the last several decades travelling and writing, including several stints in Latin America. Currently based in Australia, she owns and operates her own travel site tofutraveler.com and is an expert travel writer, editor and photographer with a focus on solo budget travel and food tourism.
Best tours & excursions in Cozumel
Our favorite things to do on the island of Cozumel
Your Guides To Cozumel & Cancun
Our favorite articles and user guides to top rated tours and excursions