Playa Del Carmen vs Cancun: A Local's Perspective
June 18, 2021 / updated February 22, 2023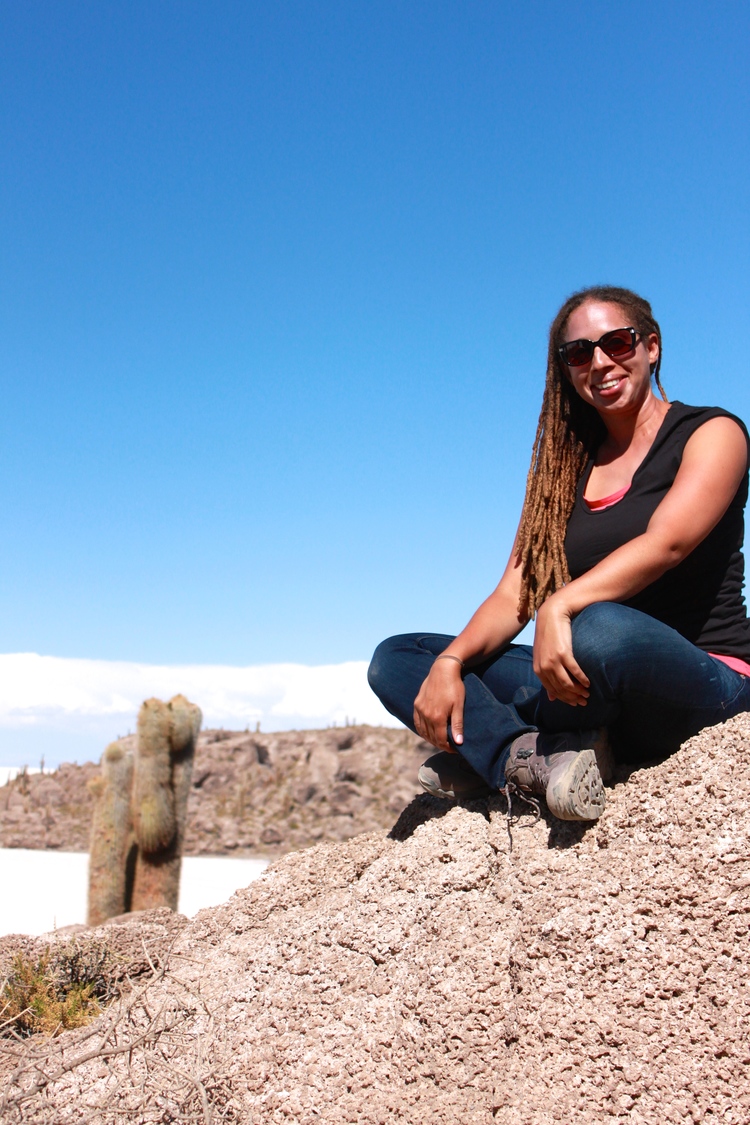 Ready for a vacation in the Mayan Riviera? While there are many places you could base yourself, two contenders clearly stand out: Playa del Carmen vs Cancun. Although the distance from Cancun to Playa del Carmen is less than an hour by car, the two cities are quite different and each offer unique benefits, making it tough to choose between them.
Each city has its perks, but I've been living here long enough to figure out there's often one that suits each holiday-goer better than the other. Read on to find out the pros and cons of each destination; from who's got the best beaches to finding the best taco spots where the locals eat.
Playa Del Carmen vs. Cancun: Location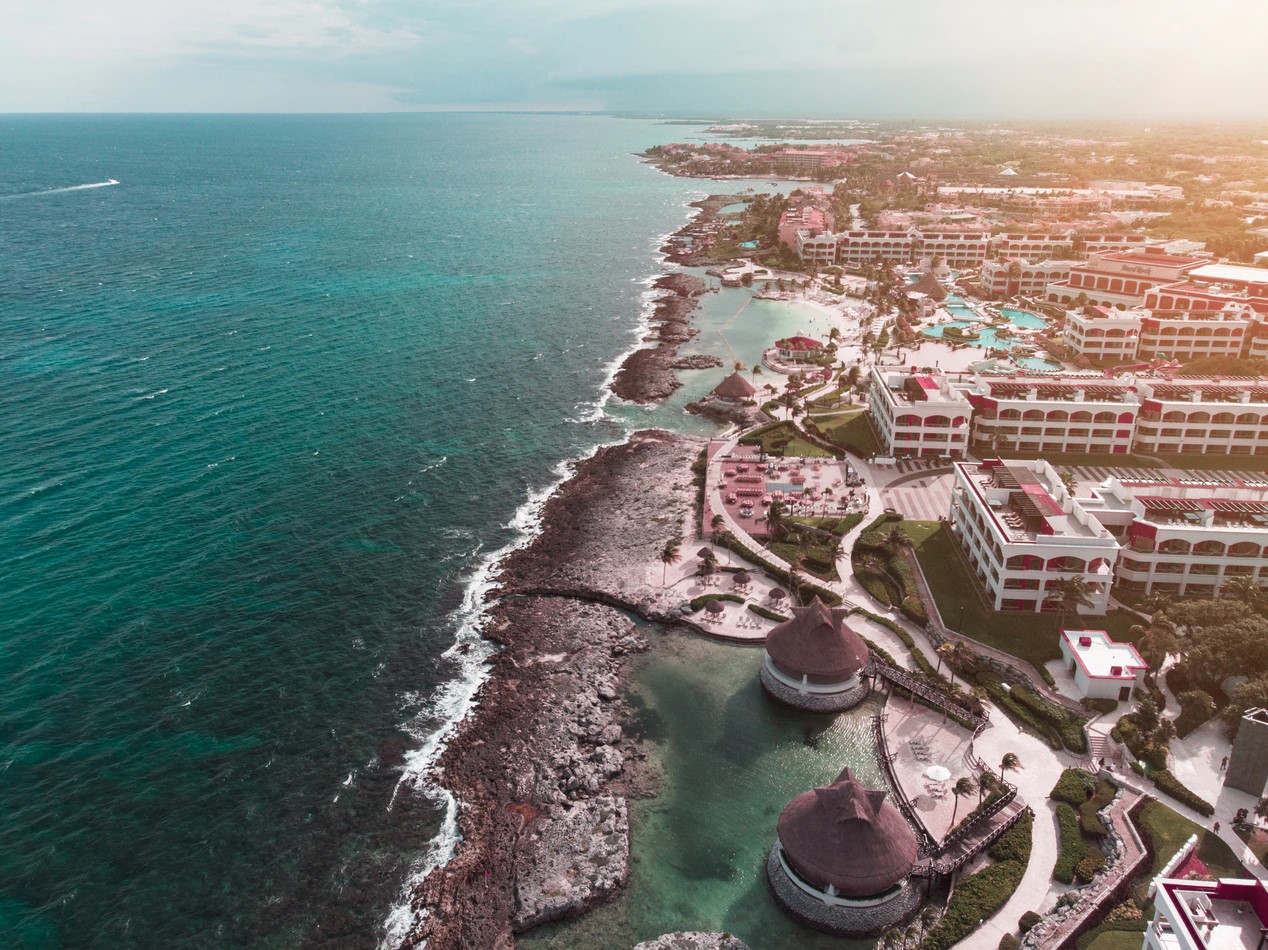 Playa del Carmen is situated a 45-minute drive from Cancun International Airport. It's located almost in the center of the Riviera Maya with Tulum an hour further south and the island of Cozumel just a 40-minute ferry ride off the coast.
Cancun is just north of the airport and you can get to most hotels and resorts within 20 minutes. Cancun is split into two main areas: The Hotel Zone (or Zona Hotelera) is where you'll find most of the beaches, restaurants, shops, and nightlife. El Centro is the more traditional downtown area. The island of Isla Mujeres is right on your doorstep and many sailing excursions depart right from the Hotel Zone.
When comparing Playa Del Carmen vs. Cancun, the biggest difference is that when you're staying in Cancun, you're located in the far north of the peninsula while "Playa" (as the locals call Playa Del Carmen) is more central. Getting from Cancun to Playa del Carmen is about an hour drive. So, you'll have to travel a greater distance to get to attractions in the southern Mexican state of Quintana Roo including Akumal, Tulum, and Bacalar.
Playa Del Carmen vs. Cancun: Beaches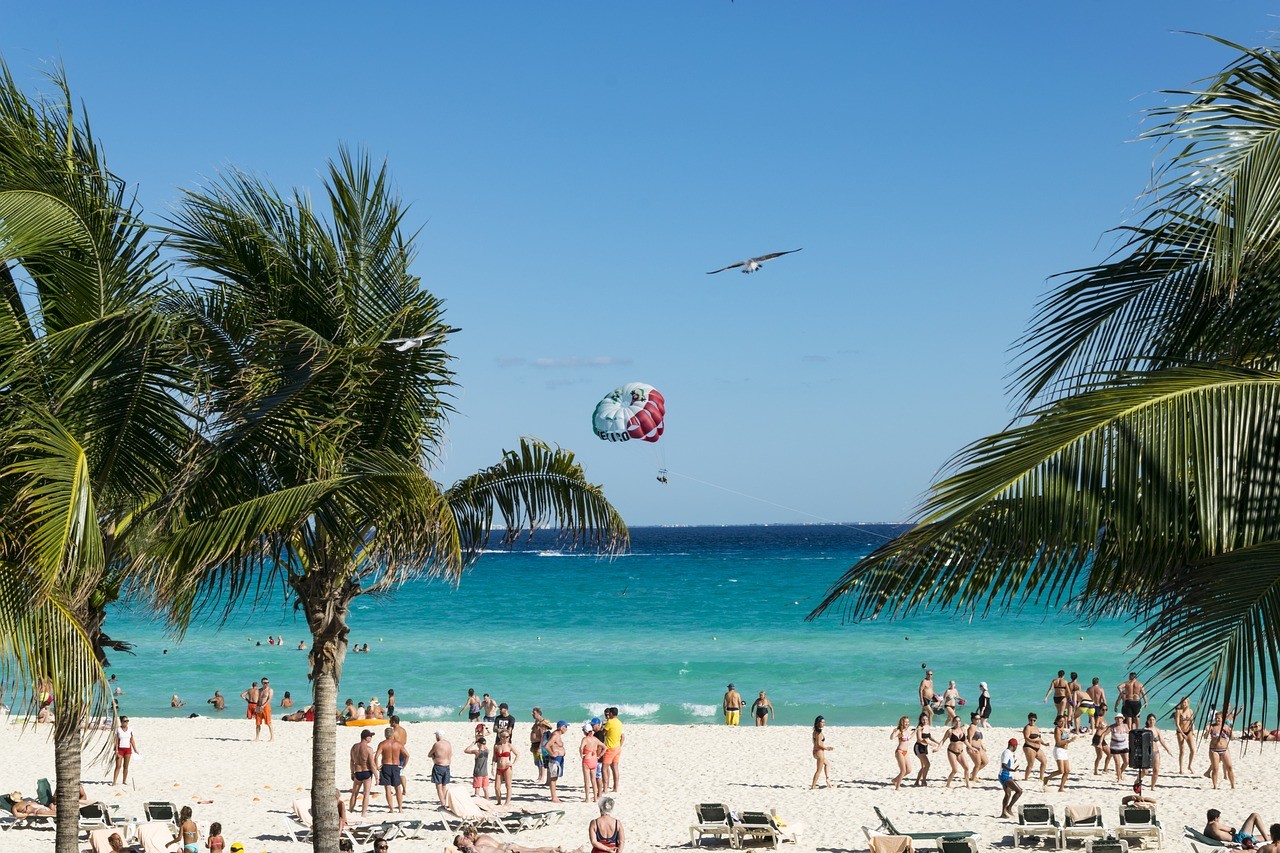 The beach is where Cancun indisputably holds the title in the fight of Playa Del Carmen vs. Cancun. Wide stretches of white sandy shore go on and on and it's easy to find a spot to plonk down with a beach towel without worrying about having to get too close to the next sun lover.
Playa del Carmen's beaches surely have their moments as well. The water is just as clear and inviting but the shoreline in the downtown area has been eroded to the point where you might only have a few feet between your hotel and the water to lay out on your sun lounger, especially if the tide is high. If you're staying at a resort out of town this is usually not a problem, however, and you can expect the same quality of beach when comparing Playa Del Carmen vs. Cancun.
As a personal preference, I love staying in resorts in the long stretch of coast from Cancun to Playa del Carmen because you get the experience of the mangroves and beaches coming together in a more natural setting. Animal lovers might even get the experience of seeing coatis, agoutis and even monkeys the further away from the city center you get.
Playa Del Carmen vs. Cancun: Atmosphere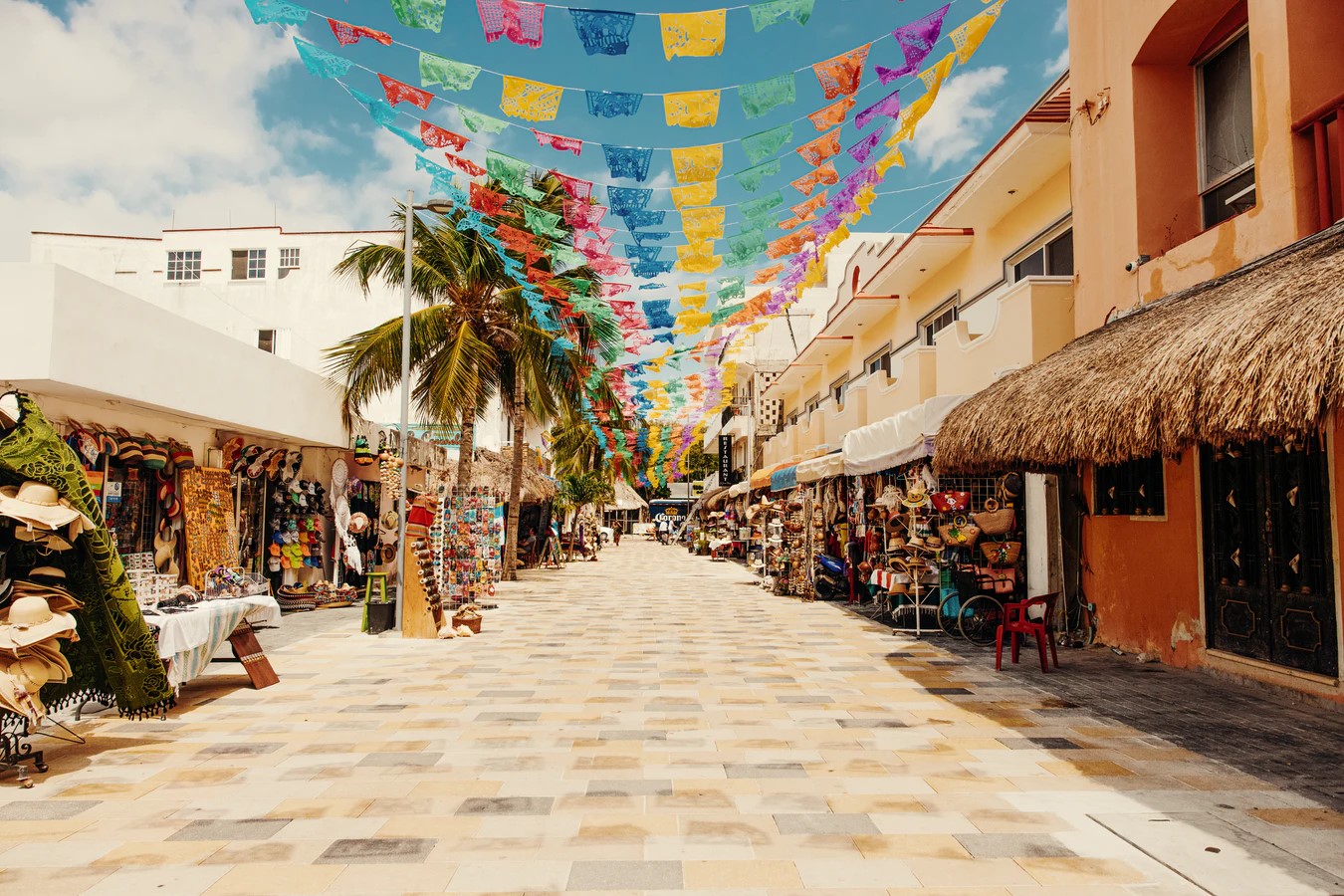 Cancun seems to have been designed with vacation fun in mind. The Hotel Zone is miles and miles of shops, restaurants, and beach bars all created to help you get the most out of your vacation. You can expect a wide range of travelers here from families with young kids to spring breakers ready for a good time.
With the Hotel Zone separated from the downtown where most of the locals actually live and spend their time, you're more likely to be rubbing shoulders with Americans, Canadians, and Europeans on holiday.
Cancun is a big city, much larger than Playa del Carmen and Tulum combined, so you can expect more traffic and hustle and bustle. To get around you'll need to catch a taxi or take one of the local buses and it can take up to half an hour to get from the Hotel Zone to the downtown. This is one of the biggest distinctions from Cancun to Playa del Carmen.
Playa del Carmen has its fair share of larger-than-life experiences, big-name restaurants, and lively bars but when you're considering Playa Del Carmen vs. Cancun, the thing that stands out for me as a local is that you can easily escape all the noise. Locals and expats like myself, live alongside the hotels and while you're out enjoying a bite to eat, you're more likely to hear Spanish spoken.
Playa's vibe is a little bit older, perhaps attracting the more adventurous traveler who's already been to Cancun and wants to see what else the region has to offer. The biggest comparison from Cancun to Playa del Carmen is that you'll find holidayers staying in Cancun for a week or two while Playa del Carmen sees a lot more long-stay vacationers.
Getting around in Playa is a more laid-back experience. Most people opt to walk around as it shouldn't take more than half an hour to get from the north end of town to the south. Locals usually opt to get around by bike and there's even a shared bicycle hire run by the city with stations dotted all around the center. When the sun is at its hottest, though, there are plenty of taxis happy to take you wherever you need for the equivalent of $2.
Playa Del Carmen vs. Cancun: Activities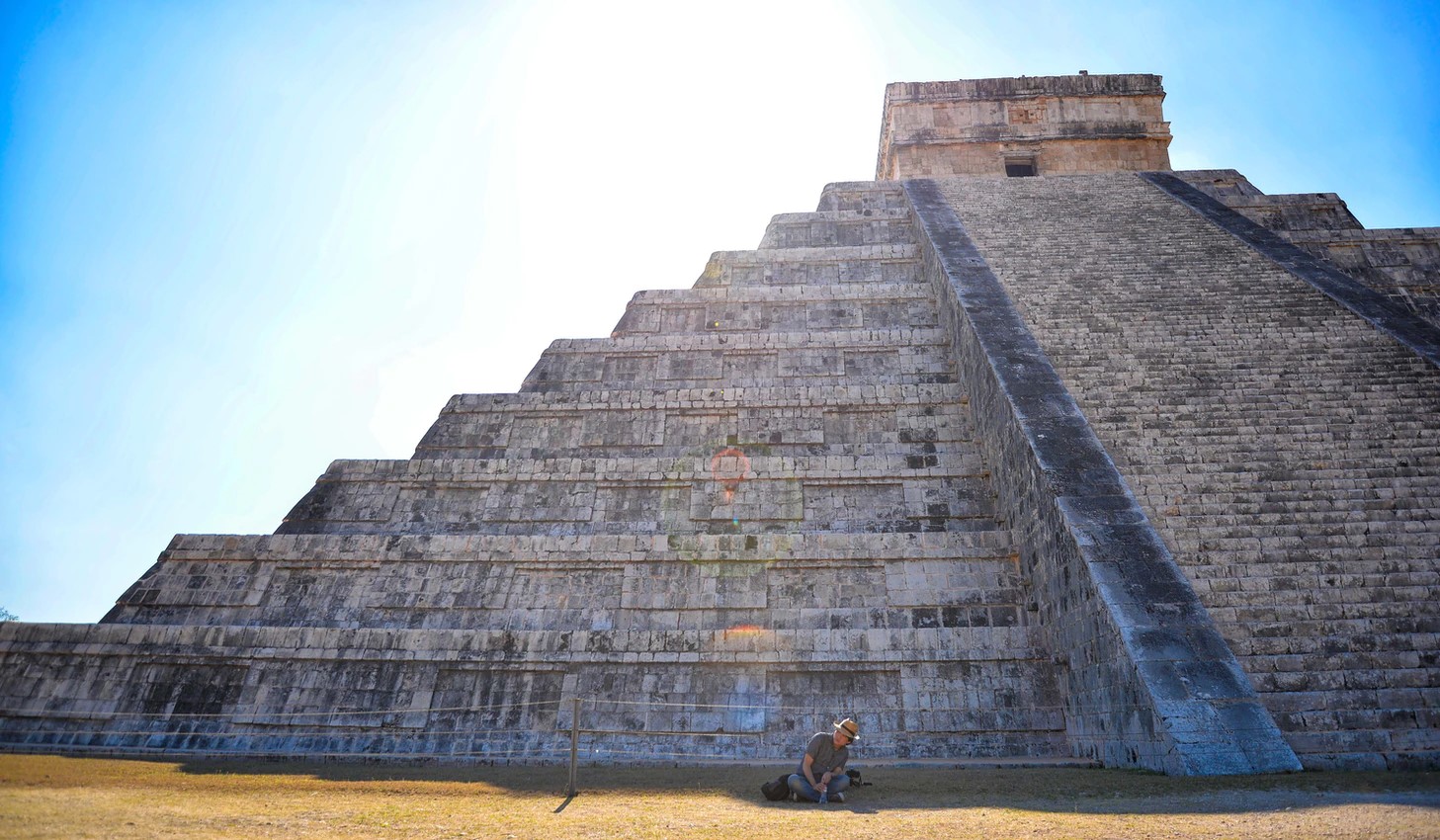 With only one hour separating you on the stretch from Cancun to Playa del Carmen, available activities are basically the same. Tourbase excursions are well set-up to get you to all the fun on offer in the Mayan Riviera and most conveniently include transportation so you can sit back, relax and focus on the fun.
You can get to the mighty ruins of Chichen Itza, the laidback island of Holbox, or the multi-hued lagoon of Bacalar all with a day trip from either. For those that are keen to stay close to the resort and avoid big driving days, that's where you'll start to see the difference when comparing Playa Del Carmen vs. Cancun.
Cancun has Isla Mujeres right on its doorstep while Playa's got Cozumel Island right in its sights. Tulum, Akumal, and their gorgeous cenotes are much closer to Playa del Carmen while Cancun has the region's best shopping. So many benefits to both places, it's truly a hard choice! If you're looking for an amazing two days of activity from either Cancun or Playa Del Carmen, visiting Chichen Itza one day and Isla Mujeres on a catamaran another day is one of the best vacation combos at a super great price.
Playa Del Carmen vs. Cancun: Accommodations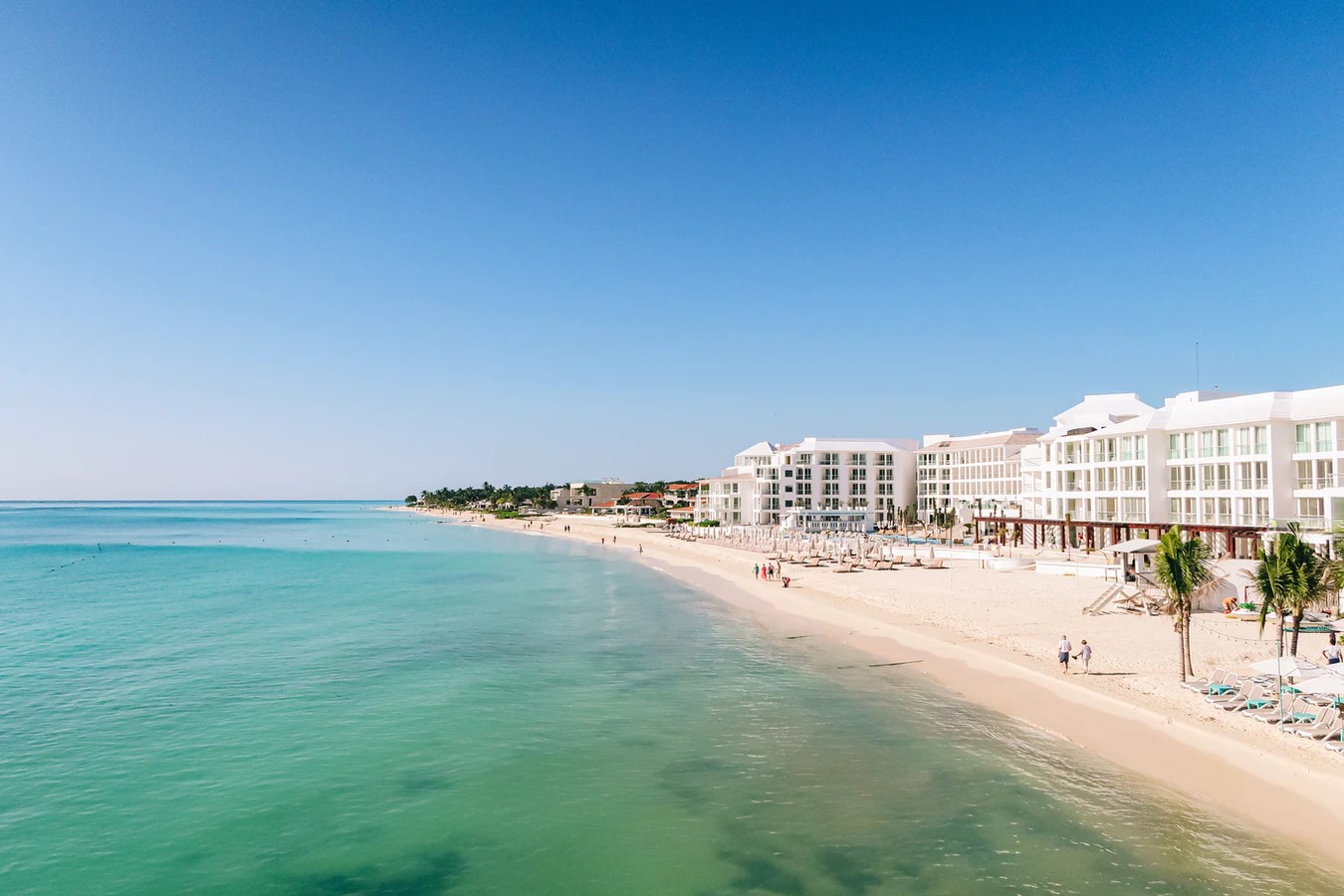 Cancun's Hotel Zone is packed full of resorts from the family-friendly all-inclusive options to the more exclusive adults-only hotels. Price-wise resorts run the gamut from mid-range to uber-luxury. If you're looking for more of a budget option, you'll need to book in June-October or head away from the beaches and into the downtown.
Playa del Carmen has a wider variety of accommodation styles from a handful of all-inclusive resorts both in the center of town and on the outskirts, to smaller boutique-style hotels and apartment or home rentals. Most accommodation options are within a ten-minute walk to the beach. When comparing Cancun to Playa del Carmen, I'd say Playa's variety of choices is one of the biggest differences.
Playa Del Carmen vs. Cancun: Food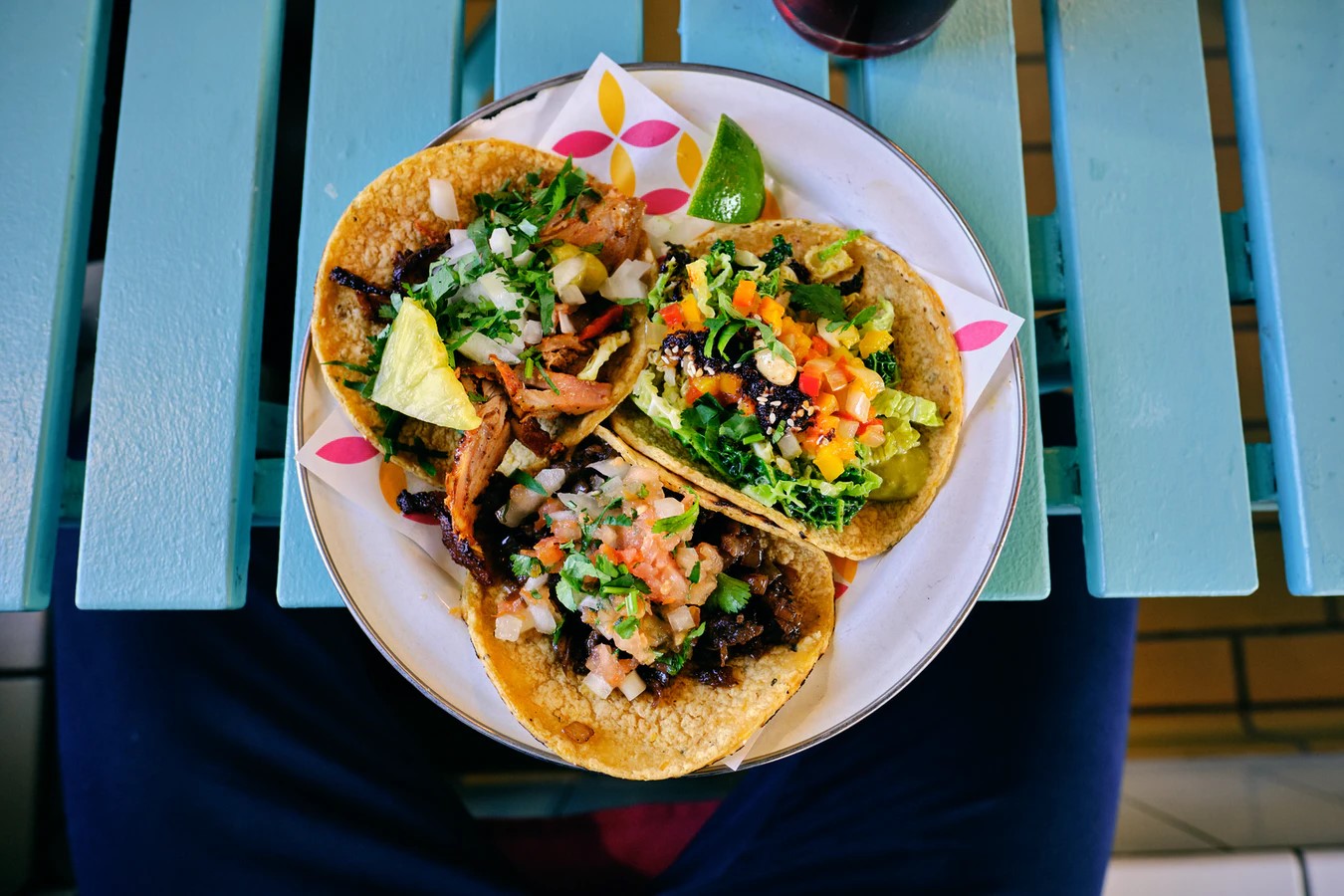 Cancun has much better dining options overall, especially if you're willing to head outside of the Hotel Zone. Even though I've chosen to live in Playa del Carmen, I do have to admit that I'll often head into Cancun for special occasions or when I'm craving something particular.
Cancun has big chain restaurants that you might be used to at home like Bubba Gump Shrimp Company, Outback Steakhouse, and even a few Subways. But you probably came on vacation to try some new and authentic food which abounds. You'll also find several fine-dining options with a couple of Michelin-starred chefs showing everyone how it's done.
Playa del Carmen also has a few chain restaurants on offer for when you're craving something a bit more familiar but also has a nice variety of international options thanks to all the expats that have taken up residence. There are some fine-dining options but nowhere near the amount or quality of Cancun or Tulum in the south.
Where Playa shines in the big question of Playa Del Carmen vs. Cancun is the local hot spots and the opportunity to have some authentic Mexican eats alongside Mexican locals. You can start your day with your feet in the sand chomping on 'chilaquiles con pollo' at a local beach club and end the night's festivities with a taco or three at one of the many taquerias dotted around the city. If dining out local-style is important to you then this is a big point of difference from Cancun to Playa del Carmen.
Playa Del Carmen vs. Cancun: Nightlife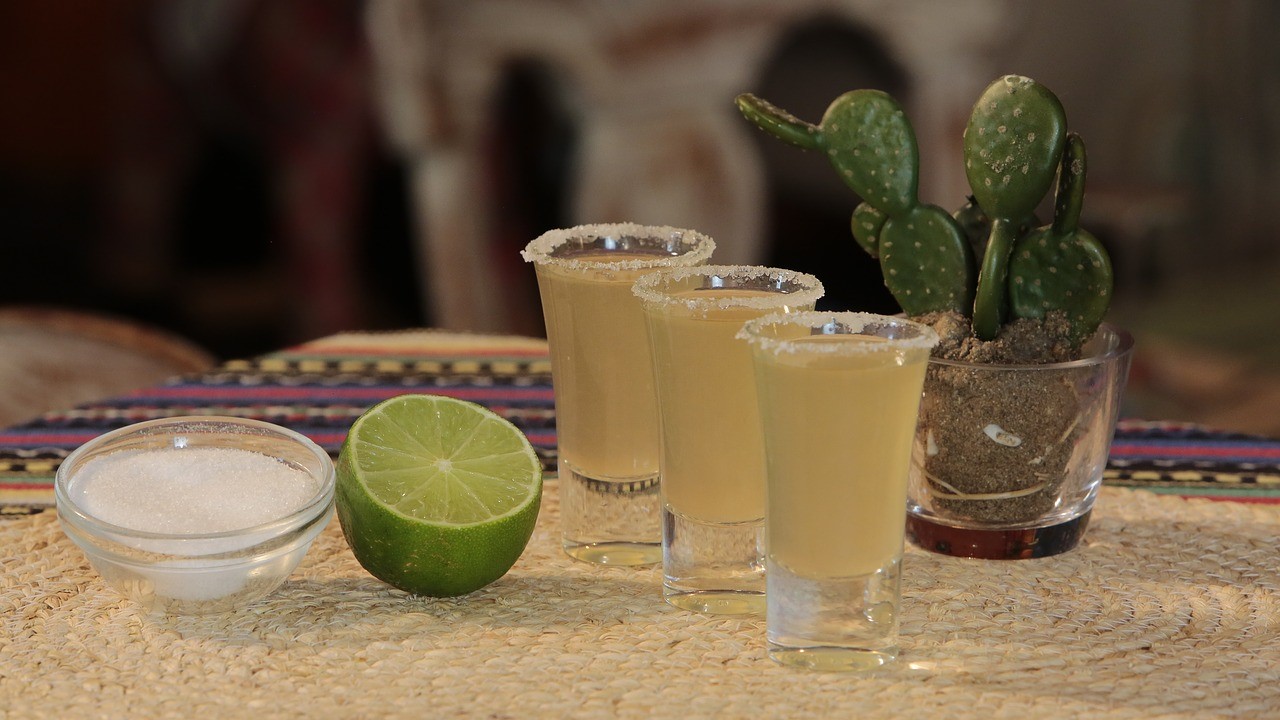 For a big night out, Cancun definitely takes the cake for ideal Food & Nightlife. It's not known as Spring Break central for nothing. World-class DJs play to huge crowds and you can party both at night and during the day at beachside pool parties. Some bars even cater to the whole family where you can expect to have the kids along for the fun in the late afternoon and into the early evening.
The only small downside is many of Cancun's clubs tend to have long lines and prefer an open bar policy where you pay a set price up front. This means bar hopping isn't a good option and you'll need to pick your spot for the evening and settle in. Saying that, there are some well-organized bar crawls that will allow you to skip the lines and see more clubs in one night.
Heading out of Cancun to Playa del Carmen, there are still plenty of opportunities to get loose and you'll find some of the same big nightclubs as Cancun, including Coco Bongo, Mandala, and Señor Frog's. The biggest difference when looking at Playa Del Carmen vs. Cancun for nightlife is that Playa has more relaxed bar options which go along with its laid-back vibe.
Here in Playa, you'll find stylish cocktails bars, casual wine bars, and quirky karaoke bars plus loads of bars with live music on offer. As a local, I love to head to Zenzi for some live salsa music right on the beach or La Verbena where you'll find reggae and cumbia bands playing late into the night.
Playa Del Carmen vs. Cancun: Which is Best?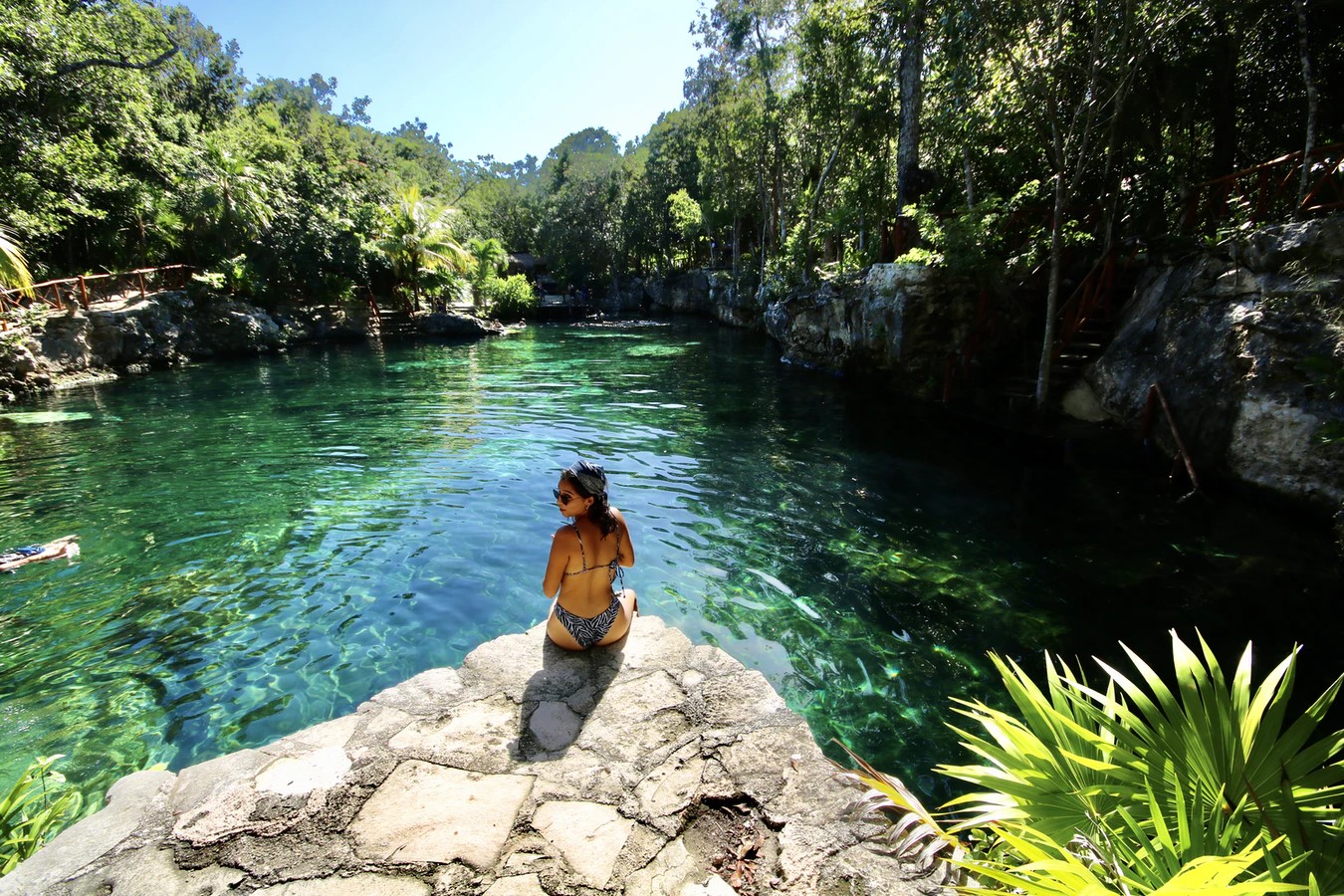 In the battle of Playa Del Carmen vs. Cancun, both are winners. You really can't go wrong. Both are world-class beach destinations with access to beautiful stretches of sand, hundreds of activities, and the chance to experience a slice of Mexico's unique culture.
If you're looking for a beach escape filled with a mix of water activities, plentiful dining options, and picture-perfect beaches then Cancun has it all. Playa del Carmen is a little less touristy, a bit more adventurous, and has better access to the region's attractions. Whichever one you choose, though, you're guaranteed a great vacation.
Plus, with only an hour's drive from Cancun to Playa del Carmen, it's easy to stay in one and visit the other to see if the grass is any greener for your next trip.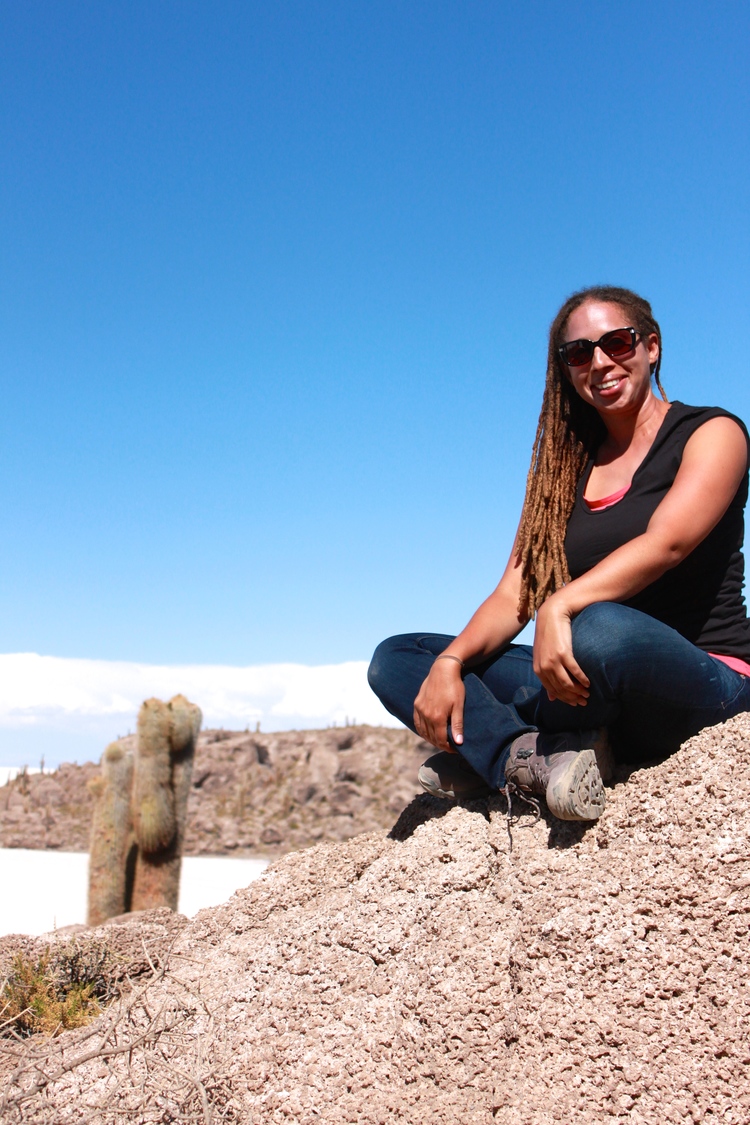 Cristal D
Local Writer, Global Traveler
Cristal Dyer was born in the Caribbean and has spent the last several decades travelling and writing, including several stints in Latin America. Currently based in Australia, she owns and operates her own travel site tofutraveler.com and is an expert travel writer, editor and photographer with a focus on solo budget travel and food tourism.
Tours In Cancun & Playa Del Carmen
Top Things To Do In Cancun, Playa Del Carmen & In Between
Mexico Travel Guides for Cancun and Playa Del Carmen
Use these guides to plan your perfect day in the beautiful Caribbean Mexico.