A Local's Guide On What To Do In Cancun
July 23, 2021 / updated February 22, 2023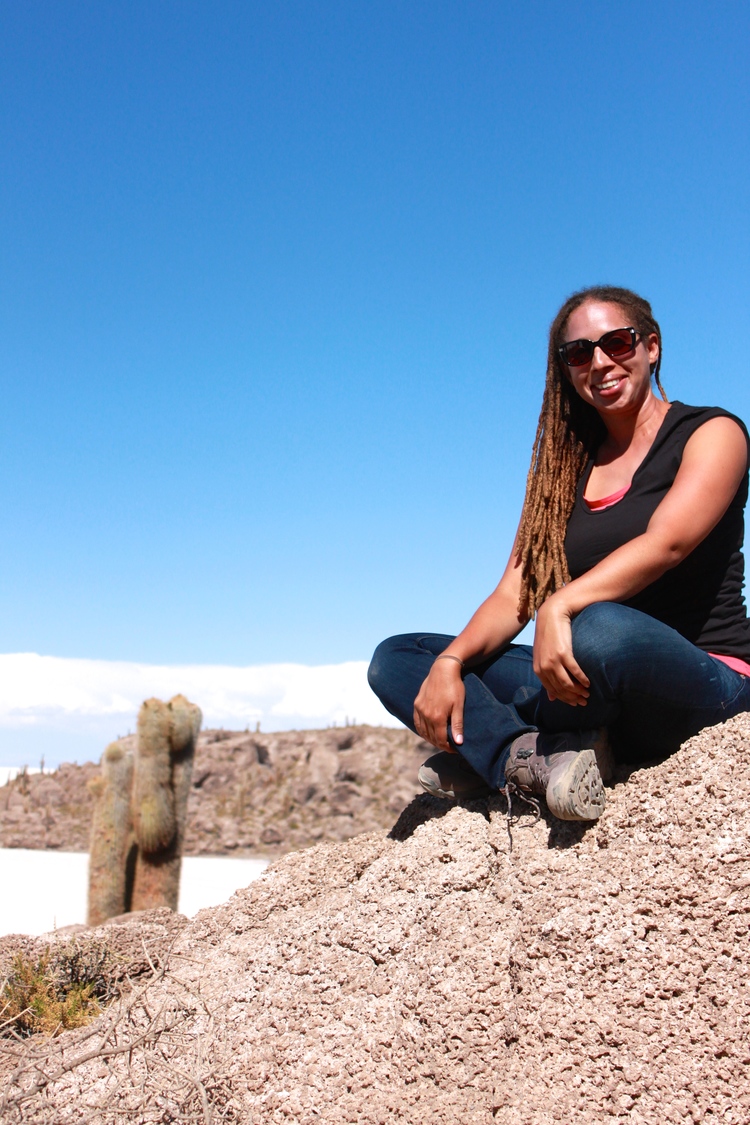 A holiday in Cancun might seem like it's just about the sun, sand, and sea, but many visitors quickly realize there's so much more to offer here. While you can certainly spend your vacation hopping from the swim-up bar to a beach lounger and back, you might be curious about what awaits just beyond Cancun's Hotel Zone.
Cenotes, sea turtles, and jungle adventures are just the tip of the iceberg here. Read on to get a local's take on what to do in Cancun to get you excited for your next vacation. I cover stuff for the adventurer, the culturally curious, as well as things to do in Cancun with kids and nightlife options for the adults.
Head to Downtown Cancun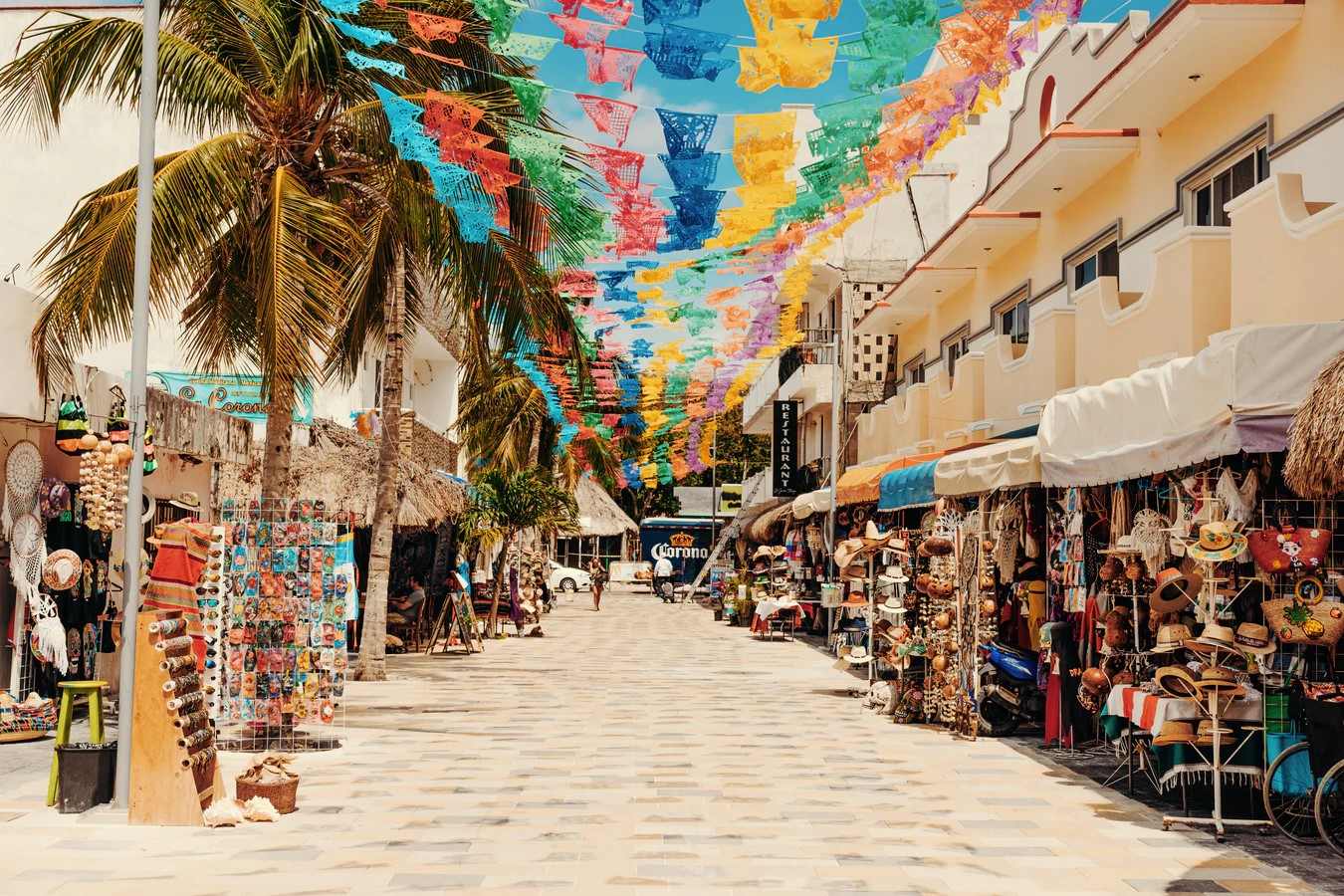 Sure, all the action's in the Hotel Zone but if you're keen to get a taste for the culture of the 'real' Cancun then you should make a beeline for Downtown. This is the main residential area and where you'll find tasty street food, local shopping, and colorful street art.
A food tour is a great way to try out all the Mexican food you've heard of and some you never knew existed. Take a visit to Mercardo 28 to test out your bargaining skills as you take home unique, local handicrafts. For a fun nighttime activity, try to time your visit when there's a Lucha Libre match on.
Jump into a cenote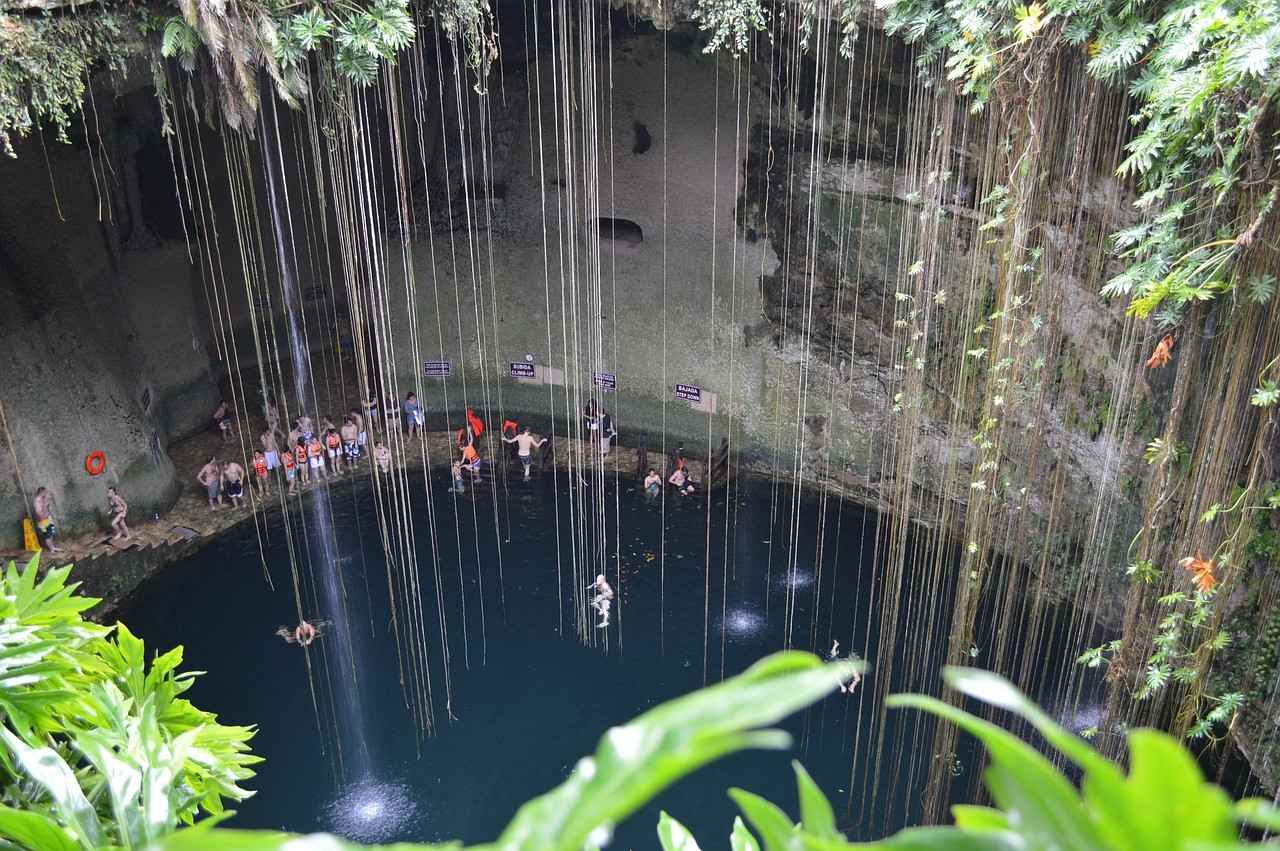 Cenotes are natural sinkholes formed after the limestone bedrock that makes up much of the Yucatan Peninsula collapse and exposes the groundwater inside. Once used as a form of water for the ancient Mayans, cenotes are now the perfect place to cool down.
The region is filled with thousands of cenotes of different types, from a cavernous abyss with dramatic shafts of light filtering through to the expansive lake-like cenotes surrounded by wilderness. A cenote tour is one of the easiest ways to visit multiple cenotes in one day. This is absolutely one of my top things to do in Cancun with kids. Choose which Cenote you'll visit with our Free Guide: Top 5 Cenotes Near Cancun.
Go island hopping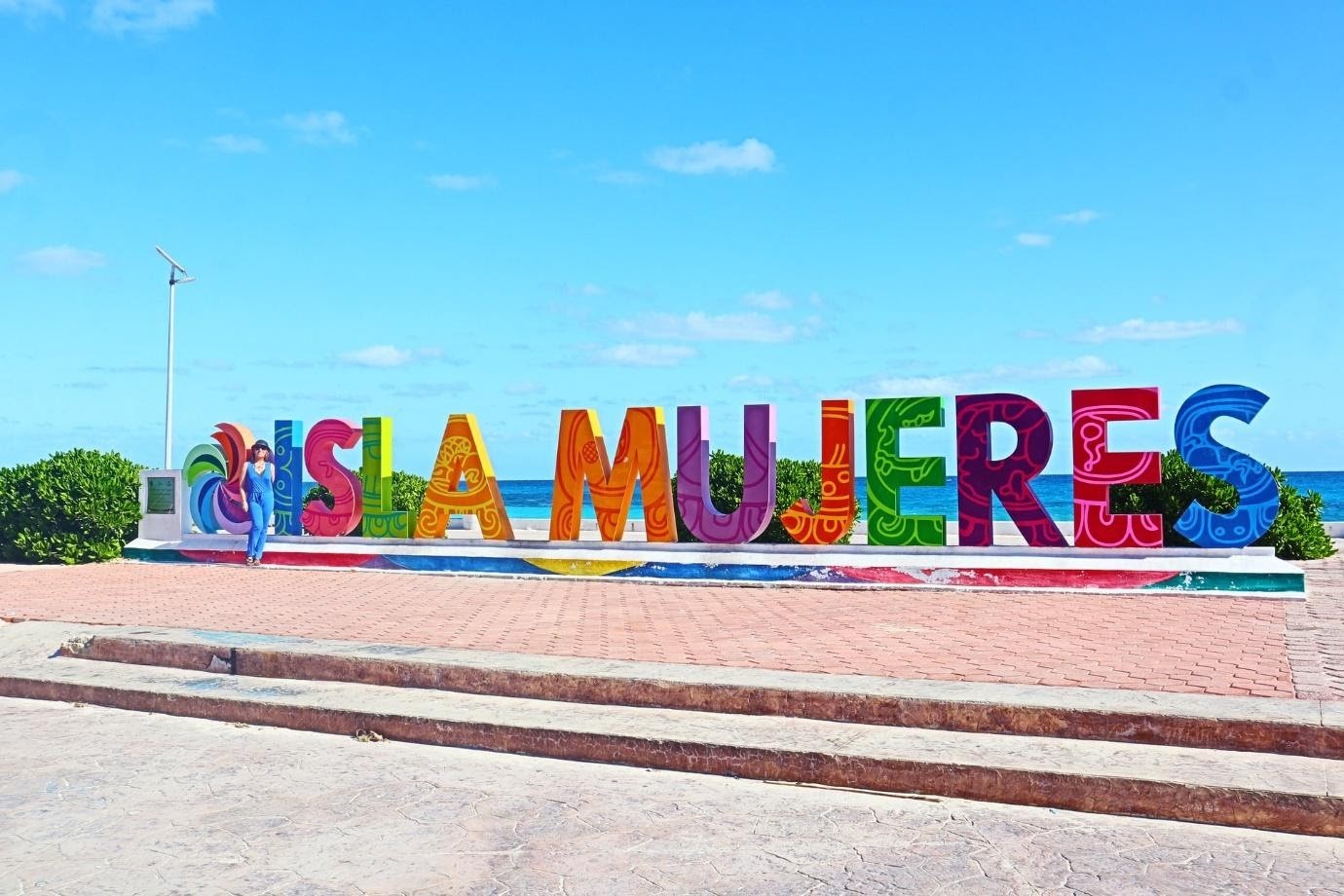 I know, one beach can never be enough. The good news is, Cancun is actually very close to many islands you can easily visit on a day trip. The popular Isla Mujeres is just 20 minutes away by ferry and offers stunning bays with turquoise water and glowing white sand. This is also one of the top things to do in Cancun if you want to make a full day of it on a catamaran sailing excursion to Isla Mujeres. You will step up the adventure by hopping on a sailboat to visit this exotic Caribbean island, refresh with a snorkel and enjoy authentic buffets on the beach with open bar on the beach and the boat!
Cozumel Island is known for El Cielo which means 'heaven' in Spanish and is one of the best spots in the region for snorkeling and spotting underwater critters like sea turtles and starfish. Get to Cozumel with a ~50 minute ferry from Playa Del Carmen. Before you decide to head to Cozumel, check out a few of our insider tips on getting to Cozumel from Playa Del Carmen. Checkout a full list of Cozumel tours and excursions where you can find world-class snorkeling or explore the marine life by submarine.
Isla Holbox, on the other hand, is how you get away from it all. Wildlife spotting opportunities abound, locals get around by bicycles and the occasional golf cart and you'll find yourself being beckoned for an afternoon siesta by the beachside hammocks dotted around the island. Here is a private Holbox tour with one of the original tour operators in Cancun.
Discover an ancient city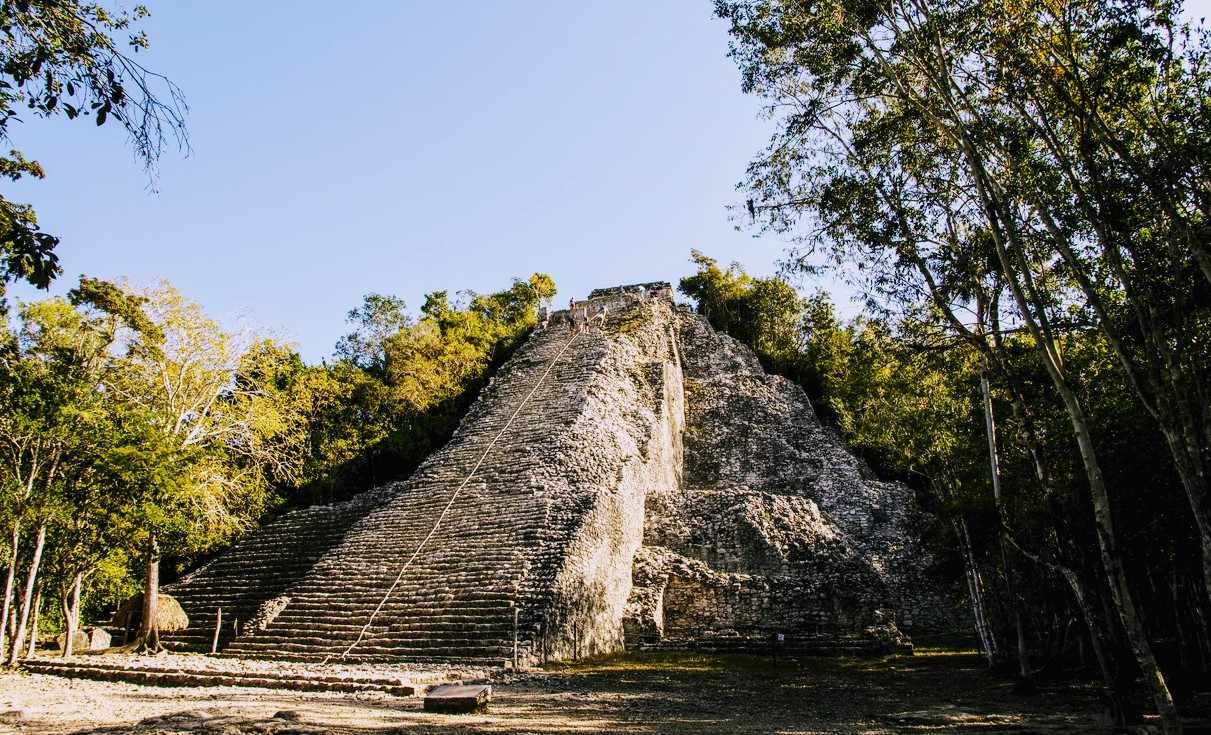 Once you've had enough of the picture-perfect beachscapes here's what to do in Cancun when you're ready to explore further inland. You've likely heard of Chichen Itza, one of the New Seven Wonders of the World but did you know that there are many other unique ruins you could visit on your trip to Cancun?
Tulum - Tulum's archeologic zone takes the prize for ruins with the best view. Perched on a cliff with the opportunity to take a dip where the Mayans once bathed, this small but mighty site is a worthy experience and can be enjoyed while also getting to snorkel and visit a local cenote on one of the most populer 3-in-1 tours.
Coba - Coba is less than three hours from Cancun and is one of my favorites to visit. You'll find one of the only climbable temples for the adventurous ones and, with its gorgeous jungle surrounds, you might be lucky and spot a spider monkey troop.
For a full list of incredible Mayan ruins to visit, checkout our free Mayan Ruins Ultimate Guide.
Snorkel with sea turtles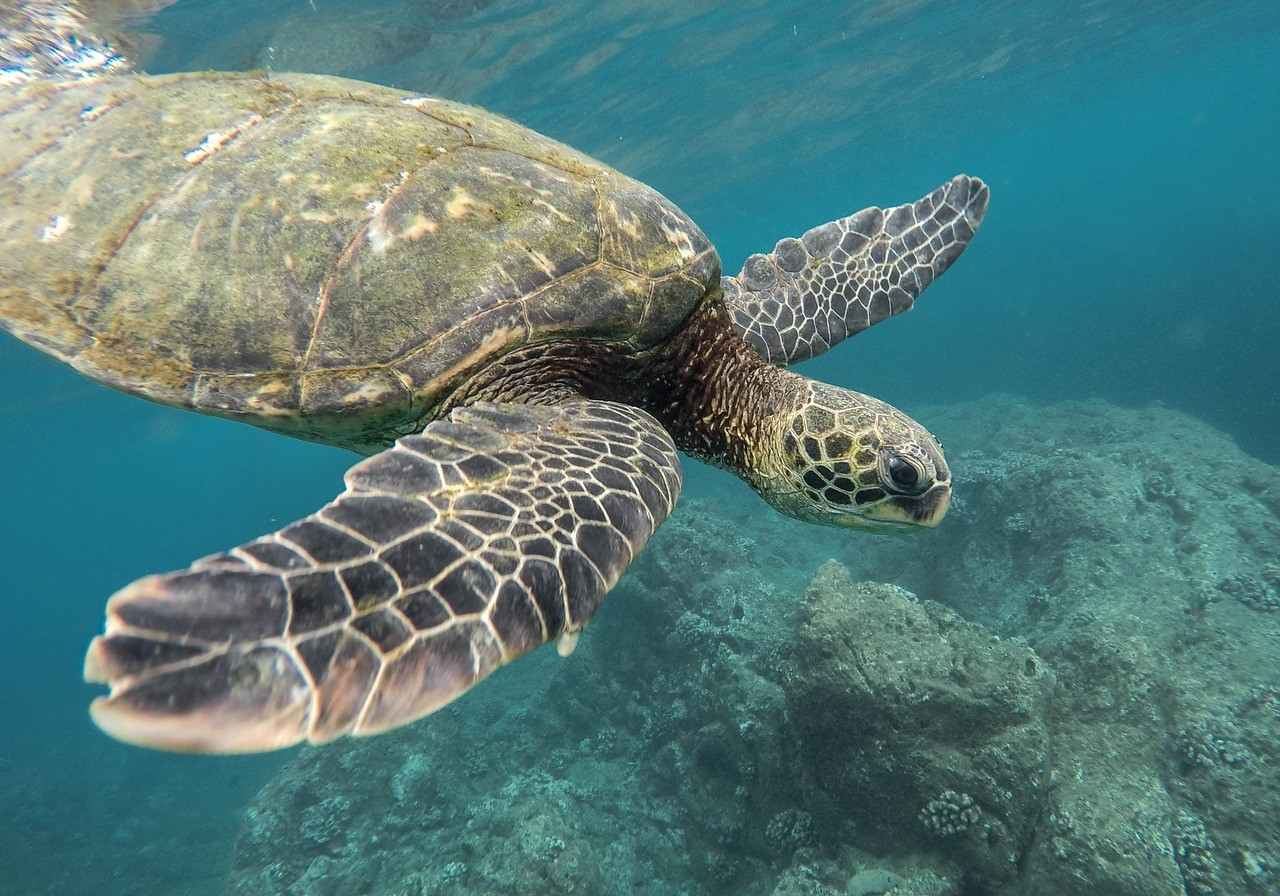 Any animal lover would jump at the chance to swim alongside a turtle in its natural habitat and this is one of the most special experiences you can do from Cancun. While turtle-spotting is possible all along the coastline, the U-shaped bay of Akumal is home to so many turtles, it's tough not to spot one.
A tour to swim with the sea turtles makes this wildlife encounter a breeze (not to mention economical), with all your snorkel gear provided, a life vest to help you keep up with the turtles, and a guide to take you to all the secret spots.
Go on an adventure
Who knew that Cancun was the ATV capital of Mexico? Before moving here, I had no idea how much fun riding through the jungle could be but with its windy trails, rocky paths, and mud-filled streams, Cancun ATV tours are a real thrill.
You can take the adrenaline rush a step further with a day at one of Cancun's top adventure parks. Xplor will have you flying high over the jungle with several circuits of ziplines and exploring deep underground with a river swim surrounded by stalactites and stalagmites.
Xavage, bumps it up a notch with a challenging ropes course, jet boat rides, and, my personal favorite, a self-drive monster truck ride through an obstacle course. This one is not for the faint of heart.
Get up close and personal with a whale shark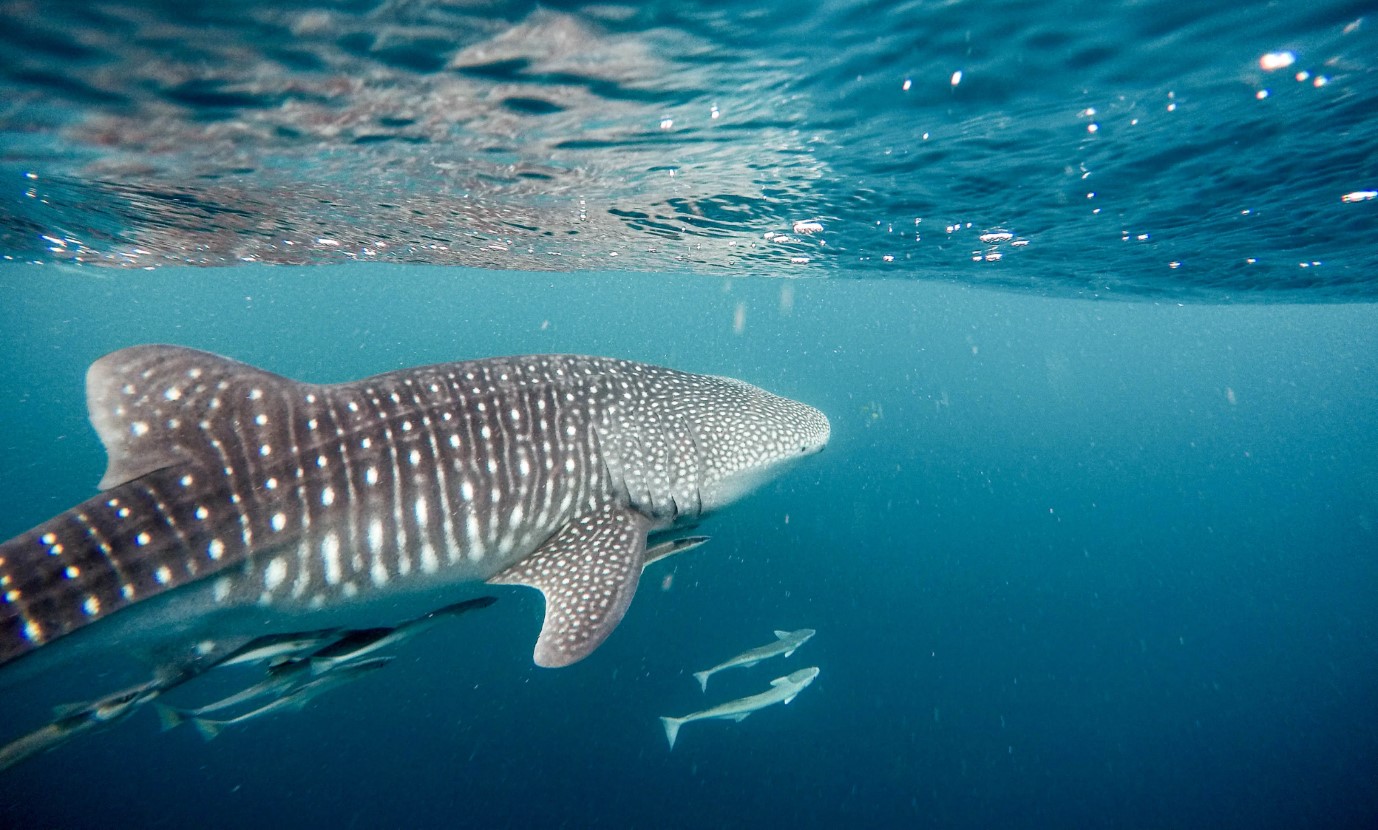 If you're visiting between June and September then Cancun whale shark tours should be on the very top of your list when researching what to do in Cancun. Snorkeling with these gentle giants is a once-in-a-lifetime experience for many and Cancun is probably the most accessible place in the world to see them.
Don't let the moniker of "shark" scare you off. Whale sharks feed on small plankton and tiny micro-organisms so, despite their enormous mouths, humans are not on the menu. This is also an activity that's suitable for most people due to its relaxed nature and is even one of my recommendations for things to do in Cancun with kids. Most tours will take kids eight years and older as long as they know how to swim. For more, checkout how to see Whale Sharks In Cancun.
Take a sunset sail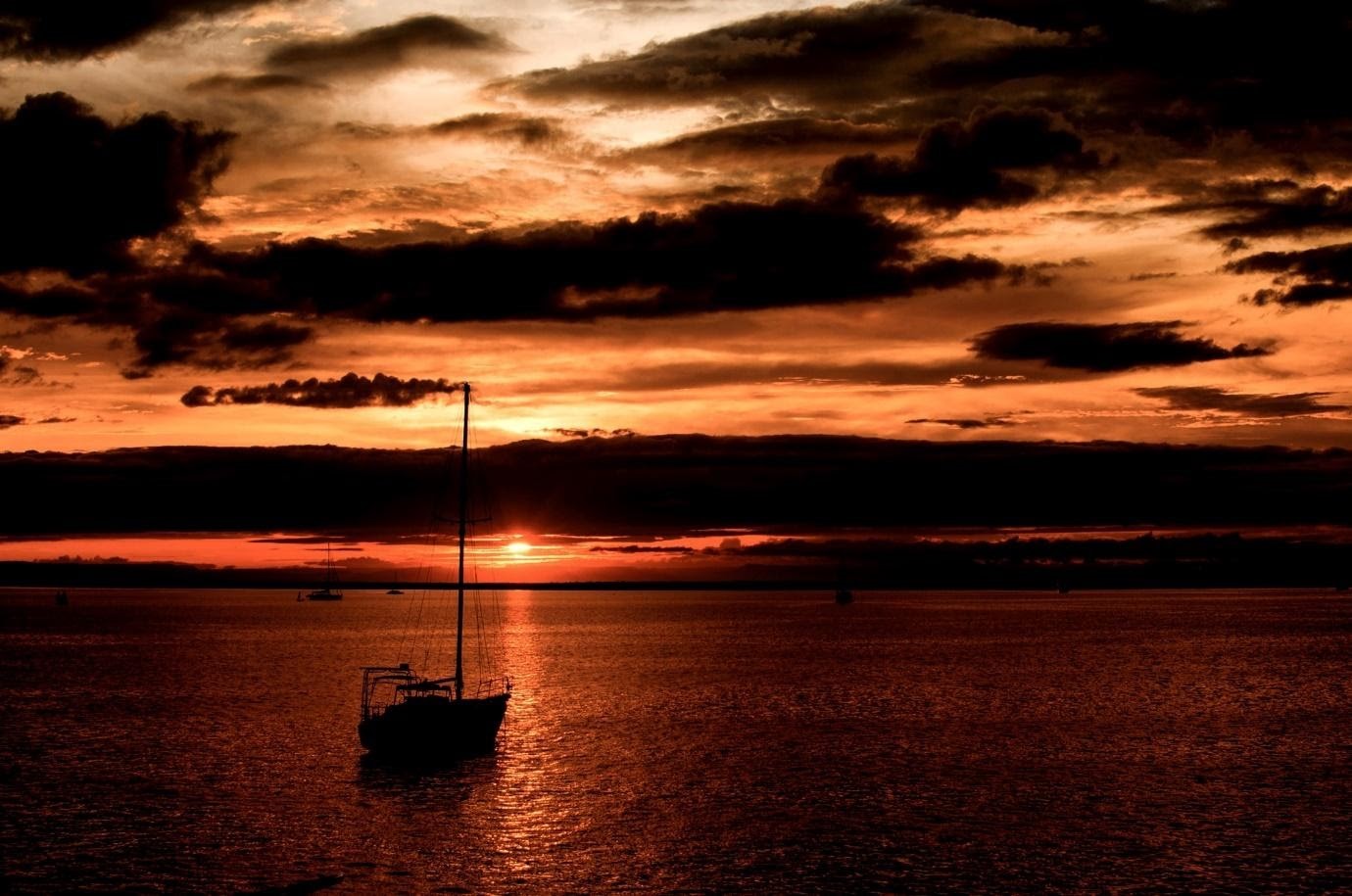 Sit back, relax and watch as the sun sets over that gorgeous Cancun coastline. There's nothing quite like the sight of the crimson sun fading into the lush jungle background. Whether you're up for a luxurious, romantic experience for two or a booze cruise to get the party started, there's a sailing tour to suit your fancy.
Make it a family affair and entertain the kids as well with a dinner and show on a pirate ship. An evening of dining, dancing, and sword-fighting pirates is sure to be one of the highlights of your trip.
Spend a night on the town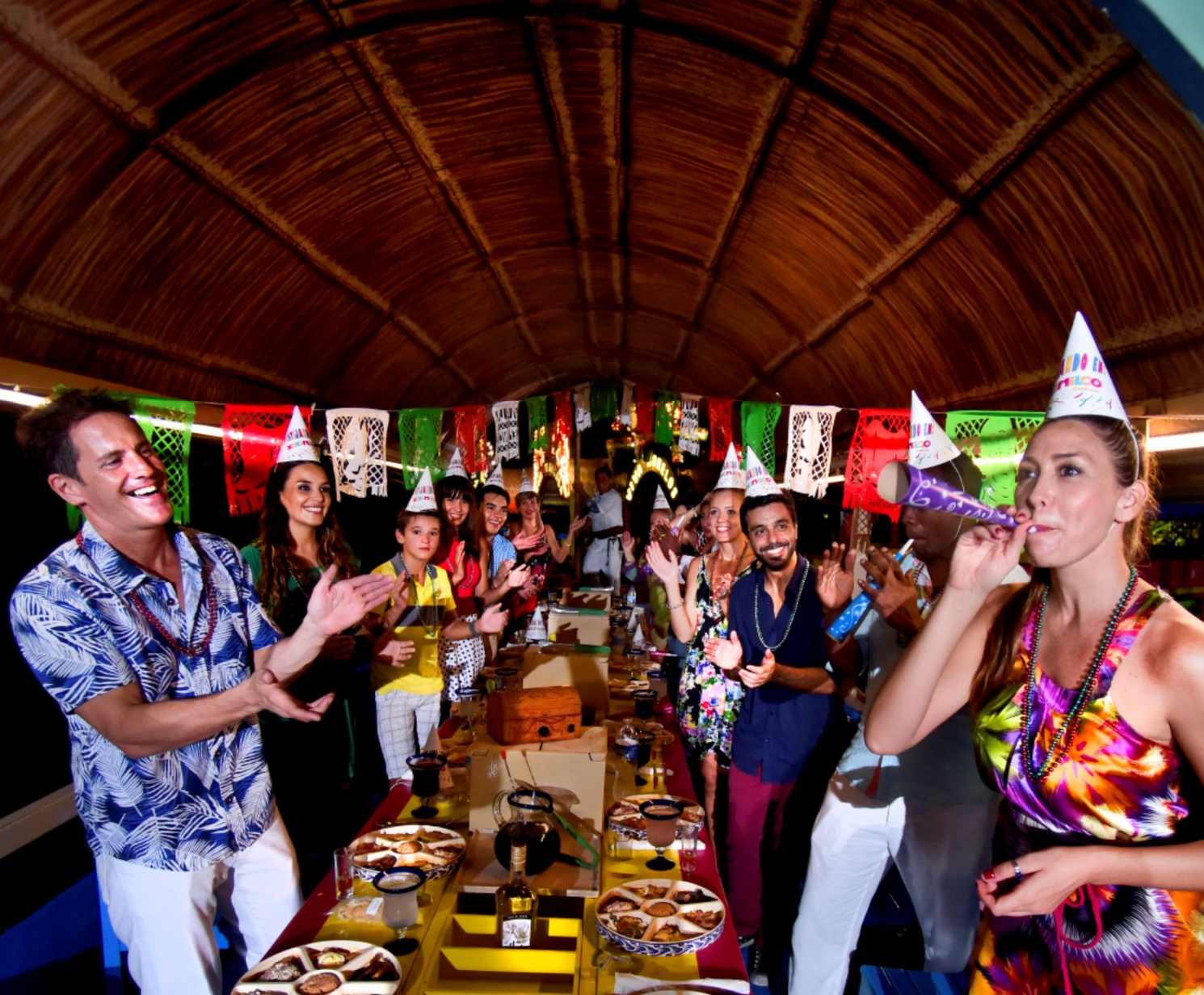 Mexicans know how to party and Cancun is home to some of the premier nightlife in the country. Once the sun sets, the party really begins.
Coco Bongo is a themed nightclub that couples your night out with live performances from musical acts, acrobats, and some uncanny celebrity impersonators. Tuesday nights we recommend you head to Mandala Beach Club and its popular pool party. You can dress to impress or don your favorite bikini and dance the night away right by the Caribbean Sea.
For a truly Mexican experience, look no further than Xoximilco. Based on Mexico CIty's famous floating party, you'll board a picturesque gondola known as a trajinera, float along colorful canals and dine on some traditional Mexican cuisine with some festive mariachi music to sing and dance along to.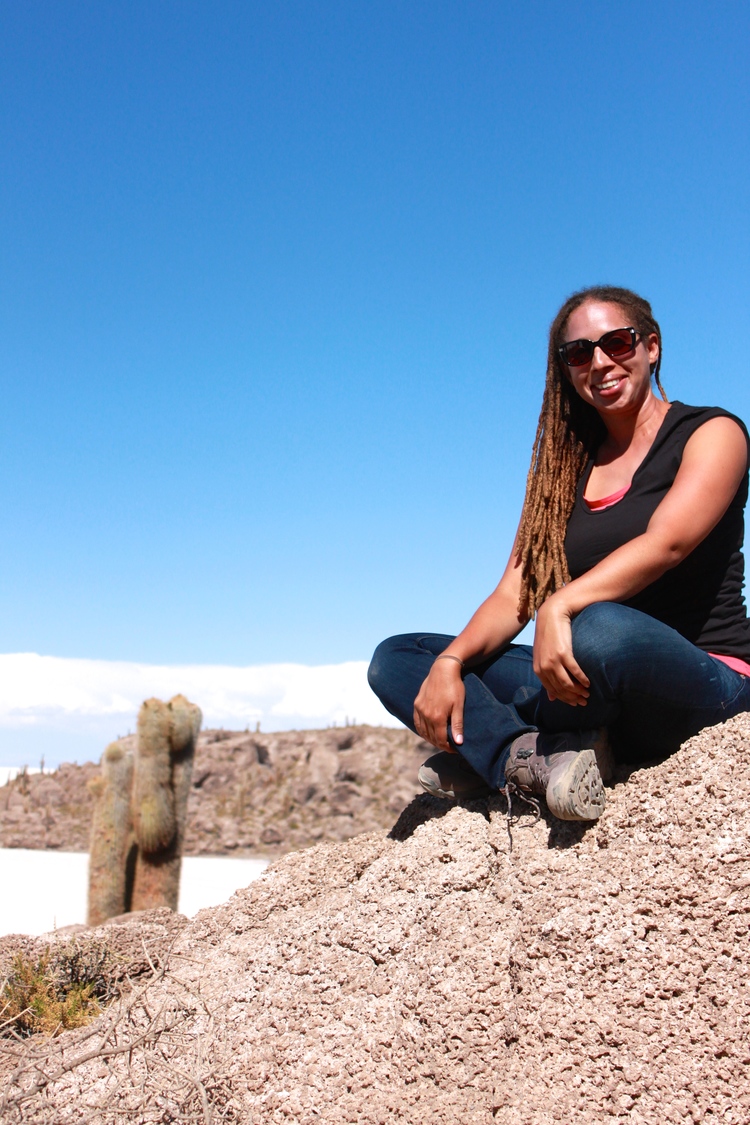 Cristal D
Local Writer, Global Traveler
Cristal Dyer was born in the Caribbean and has spent the last several decades travelling and writing, including several stints in Latin America. Currently based in Australia, she owns and operates her own travel site tofutraveler.com and is an expert travel writer, editor and photographer with a focus on solo budget travel and food tourism.
Popular Tours & Activities in Cancun
Explore some of the top tours we offer in the area
What To Do In Cancun
Guides and resources to help you plan Cancun activities