Weather in Cancun: Everything You Should Know
June 18, 2021 / updated October 2, 2022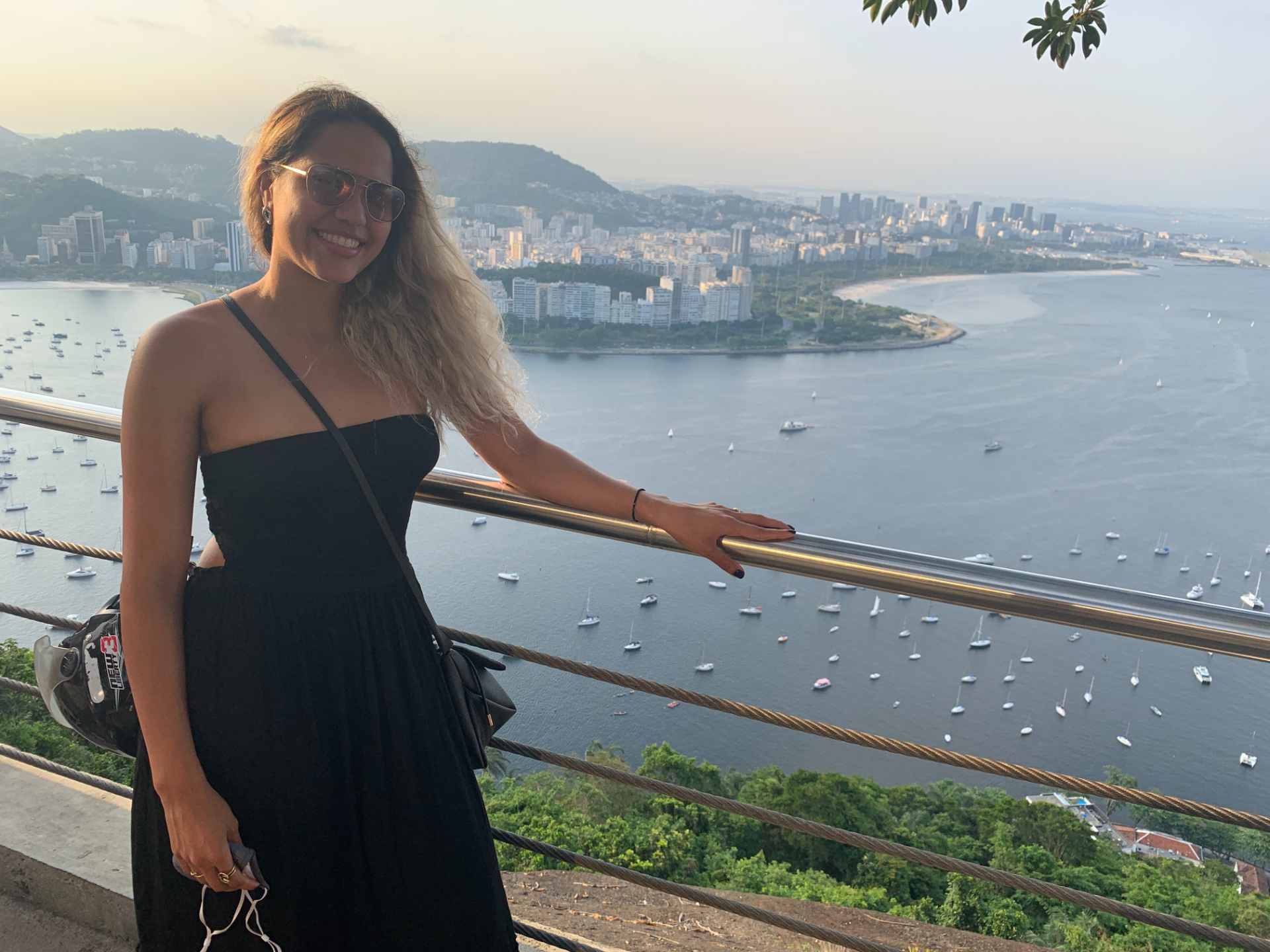 Perhaps you are wondering, "What's the weather like in Cancun right now"? This post will help you understand everything you need to know about the weather in Cancun, anytime of the year. While the climate is tropical year-round, some months come with more rain, more sunshine, or a higher chance of storms than others.
Whether you're looking to escape your hometown heat or catch some sunshine and snorkeling, you'll find tips on which seasons to avoid and which will best suit your agenda.
We've broken down the unique seasons in Cancun and also provide a month-by-month analysis of the weather in Cancun. Hopefully, this guide helps you choose the best time for you to visit this amazing place!
Optimal Weather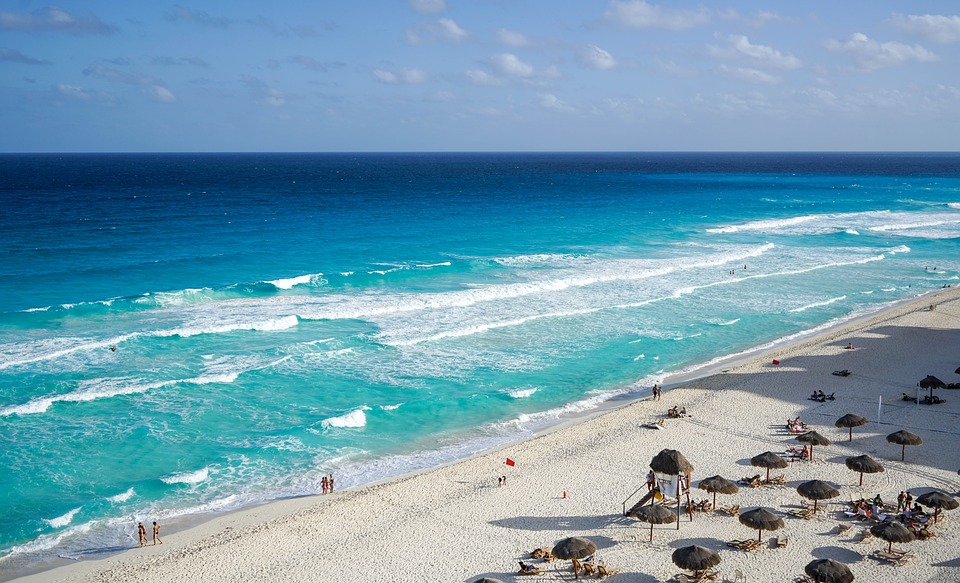 You'll enjoy the best weather in Cancun if you visit between the middle of December and the end of April. During this period, the sun shines bright and rain is very rare. The usual high temperatures range between 81 °F and 87 °F, with lows around 69 to 70 °F.
One great thing about the weather in Cancun from December to April is that the ocean will be perfect for a cool swim. The temperature of the water tends to range between 79 °F (25 °C) and 81°F (27 °C). It is no surprise this wonderful weather window coincides with peak visitor season. Make sure you book your flights, hotels and tours in advance. While tour prices don't fluctuate drastically, they can easily sell out and you'll notice hotel rates can rapidly increase as demand increases.
If you are coming during these winter months, keep in mind that the breeze from the North, referred to as "el norte" by locals, can make it a bit cooler than you might expect, especially from mid-December to March. It is a good idea to bring a sweater for when you go out at night. For those that love wind-based sports like kite-boarding and sailing, El Norte is the perfect addition to your vacation this time of year.
Most Hot and Humid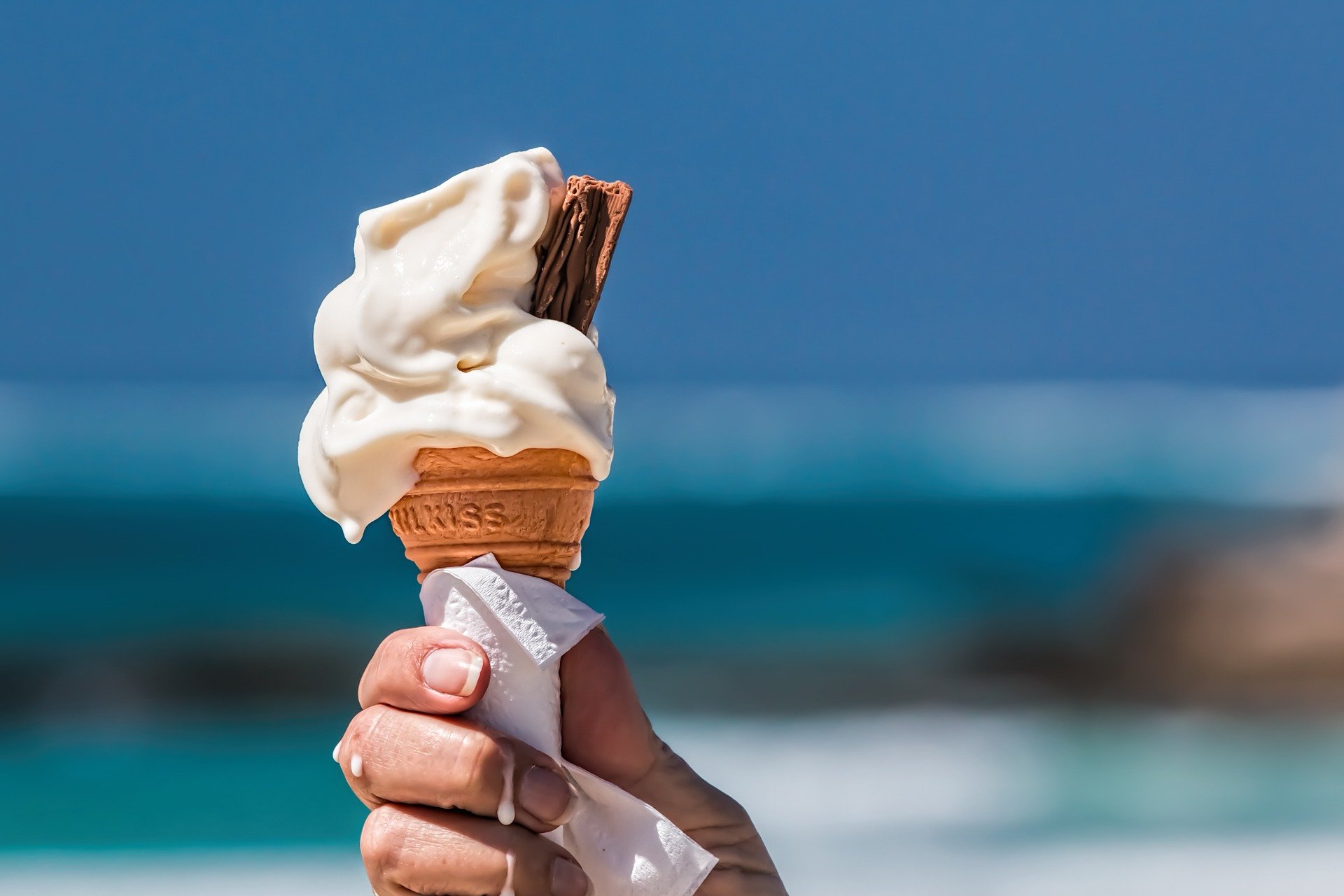 The months from May to October are the warmest and most humid of the year. Afternoon temps can become quite hot and humid averaging a high of 89-93°F. Therefore, plan your activities and excursions in the morning and enjoy the pool or the ocean to cool down later in the day. This is also the rainy season, although the rain typically comes in short thunderstorm bursts, so there is still plenty of sunshine. If the focus of your trip is on the ocean doing things like sailing or deep sea fishing, be mindful of the timing of these storms later in the summer and again, consider your outings in the AM or a slightly different season.
Hurricane season in Mexico runs from June through November with the highest likelihood in August through October. With that said, hurricanes in Cancun are quite rare with only one major hurricane to the Cancun region over the past 25 years (Wilma in 2005).
While the weather during the summer months in Cancun is not as ideal as the wintertime, there are some major upsides. You'll find most hotels, flights and activities at discounted costs. Plus, the ocean temperature is at an all-time high, averaging 84°F, meaning you can play in the water all day, get your tan and beat the heat while you enjoy the marine life or simply soak at the poolside bar.
The Shoulder Seasons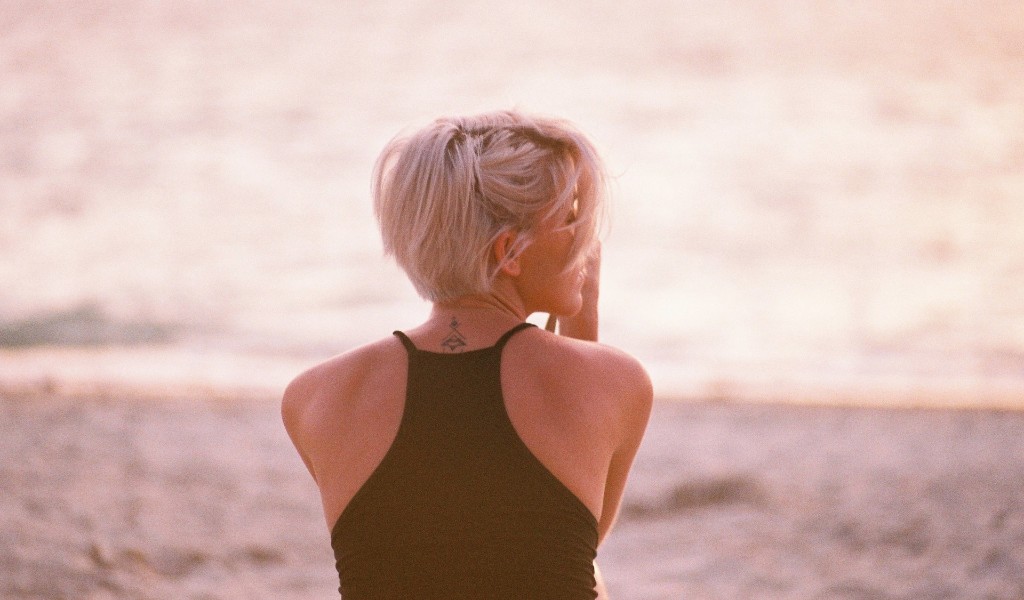 May and November are considered the shoulder season transitions between the winter high-season and the warmer, rainier summer months. Both months can be an extraordinary time to catch good weather while still snagging some of those good deals as hotels try to fill their vacancies.
You should still expect a bit of rain, but it comes in short bursts and there is usually plenty of sunshine. Temperatures are typically in the high 80's and the water is delightfully warm at 80 - 82 °F.

Let's take a look at what the weather is like in Cancun on a month-by-month basis.
Cancun Weather in January
The weather in Cancun is relatively consistent from December to April, yet there are still unique differences between each month. Cancun weather in January is simply wonderful with constant sunshine and very low probabilities of rain. The average temperature has a high of 83 °F with a daily low cooling to around 70 °F. Ocean temps drop to around 78 °F which is still pleasant, but if you plan to dive or spend hours snorkeling a light wetsuit might be advised.
Cancun Weather in February
Similar to January, Cancun weather in February is very pleasant with lots of sunshine, nearly perfect temperatures and it is the second driest month of the year in Cancun. The daily temperature is a touch higher than in January, with a standard high of 84 °F. It typically cools to a pleasant 70 degree, but we always recommend you bring some warmer layers this time of year (i.e. sweater and some long pants) in case it cools a bit more. This lovely temperature swing in Cancun winters means you should pack your light clothes, hat and swimwear by day and plan to pull out the warmer, comfier clothes in the evening.
Cancun Weather in March
March is arguably one of the nicest months of the year for weather in Cancun. Temperatures continue to rise to a balmy 86 °F and March has the least amount of rainfall all year. We have to highlight the importance of being well-protected from the sun during your vacation. Don't forget to bring plenty of sunscreen and stay well-hydrated to care for your skin. El Norte, the wind from the North, has mostly died down by March and evening lows typically hang around 72 °F. This combined with less rain means it's highly unlikely that you'll need sweaters or long pants at any time of the day thanks to the weather in Cancun. However, if you plan to head out on any tours or excursions you should still check on whether you may need any special clothes for the endeavor.
Cancun Weather in April
April is one of the driest months of the year, which means very few rainy days and consistently good weather. The weather in Cancun this time of year almost always comes with plenty of sun and heat. Temperatures are notably warmer and expect highs around 86 °F and lows around 74 °F.
The average sea temperature is 81 °F (27 °C). This is an excellent time to visit Cancun if you've been dreaming of a tan and classic Mexico beach weather. As the weather in Cancun changes to late spring the heat and UV intensity increase, so ensure you are taking every precaution to protect your skin from the sun. Take brakes to find some shade and lather up with a quality biodegradable sunscreen that is friendly to aquatic life, not to mention a requirement in much of Mexico.
Cancun Weather in May
May is considered a transition month between the dry season and the rainy season. It is still fairly dry, with about 4 inches of rain over the course of the month. You can expect higher temperatures than earlier in the spring and the evenings do not cool as drastically as before.
The weather in Cancun during this month reaches a mean temperature of 90 °F with lows averaging 76 °F. The sea also warms to a pleasant 82 °F. While this is still an excellent weather window to visit, be prepared for some heat and humidity, especially towards the end of the month. Consider bringing lots of lighter clothing items with some moisture wicking fabrics.
Cancun Weather in June
June officially marks the beginning of the rainy season. Cancun weather in June can still be pleasant as the refreshing thunderstorms often come amidst the late afternoon heat. Expect a few rainy days on your vacation as there are normally about 12 "rainy" days in June bringing around 8 inches of rain. The rain usually comes in short bursts that dump a lot of water and there is still plenty of sunshine during other times of the day. However, the humidity can be very high, which is why lighter, moisture wicking clothes are a must.
The Cancun weather in June is still great for going to the beach, enjoying a cenote swim or exploring the aquatic animals under the surface of the sea. It also is a time when you can go and see the seasonal whale sharks that have begun to enter into the area. While technically June is the beginning of hurricane season, they are extremely rare during this time of year.
Cancun Weather in July
Bring on the summer heat! The Cancun weather in July is optimal for enjoying watersports and early morning activities. You can slip away to enjoy an adventure as the early morning temperatures are bearable with a low of 77 °F whereas it typically climbs to around 92 °F by mid afternoon. Both the humidity and the temperature are high during July so hotel deals are abundant. Use that extra cash to ensure you book a room with air conditioning!
The ocean temperature in Cancun climbs to 83 °F making a dive trip seem pretty appealing. While July is in the heart of the rainy season, it has considerably less total rainfall (~5 inches) than June. July is still a good time to visit as the probabilities of hurricanes are still relatively low and the weather in Cancun means fewer crowds and great deals.
Cancun Weather in August
There is no way around it, August is hot! Cancun weather in August reaches the highest temperatures of the year with a daily high averaging 93 °F and a low of 76 °F. If you visit during this time, you will want to ensure you are protected with plenty of sunscreen, a sun hat, and sunglasses. The weather in Cancun this time of year also means the warmest water temperatures of any month. At 84 °F even those that normally skip out on the ocean plunge are tempted to join for a tepid soak. Take advantage of prime season for viewing whale sharks on a snorkel adventure, swim with sea turtles or find one of the infamous beaches where they are laying and hatching eggs this time of year.
Cancun Weather in September
September in Cancun is still quite warm, but it marks the beginning of decreasing temperatures for the months ahead. The weather is vastly different from the winter peak season, with high humidity and a higher risk of hurricanes. Therefore, if you plan on visiting during this month, make sure the forecast is in your favor.
Average highs are around 90 °F and lows near 75°F. If you do decide to visit during September, you will find the lowest prices, but due to the Cancun weather in September, you might encounter more rain than you would want during your vacations. Historically, there are an average of 14 rainy days that drop 8-9 inches of precipitation over the course of the month.
Cancun Weather in October
Just as August is the hottest month of the year, October has the most precipitation of any month in Cancun. Expect more frequent rain showers, particularly in the first half of the month, and a higher risk of tropical storms. If storms do form, it is not unheard of for the government to close some of the beaches as the waves and wind can be dangerous for swimmers. Cancun weather in October is certainly not optimal, but the silver lining is the temperatures are beginning to fall into a more pleasant realm with highs around 87 °F and lows closer to 74 °F. This is the least visited month of the year due to the weather in Cancun and risk of storms, but there is still plenty of sunshine and it is a great chance to beat the crowds and find the deals.
Cancun Weather in November
The official end of the Hurricane season. November is a transition month, in which temperatures drop to a pleasant 85 °F high and 73 °F low on average. Cancun weather in November can be quite pleasant, with a lower risk of rain showers and thunderstorms compared to the previous months. Historically there are about seven rainy days in Cancun in November. The ocean temperature is still a balmy 81 making it wonderful for water based activities and getting a reprieve from the midday heat. Bring a light sweater and pants for the evenings as the weather in Cancun during this month is starting to feel cooler at night.
Cancun Weather in December
The weather in Cancun during December is exquisite. It is some of the coolest temperatures you'll experience all year. On average, highs can be expected around 82 °F and a cool 69 °F at night. Despite the cooler evenings the water retains some of its summertime heat. At roughly 80 °F the ocean is a bit warmer than what you'll experience during the rest of winter. Bring your sunscreen for the day and longer pants and shirts for the cool evenings. This can be a wonderful time to enjoy inland excursions such as the Maya Ruins or an Adventurous zip-line and ATV ride, taking advantage of the cooler temperatures yet lush jungles that remain green from the fall rains.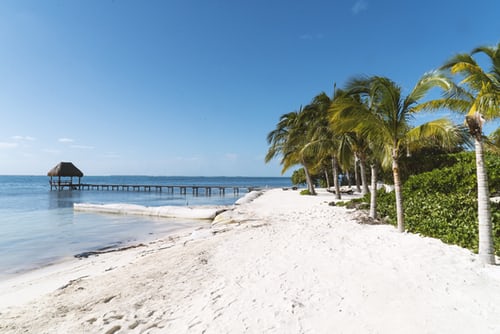 As long as you are prepared, visiting Cancun will be a wonderful experience during any time of the year. If you've already picked your dates of travel, pack the right attire and plan your daily schedule around the natural daily cycles of heat, rain and sunshine. If you're still trying to determine when to go to Cancun, pick a month that is best suited to what you are looking for whether that be fewer crowds, better prices, optimal sunshine or the chance to see an exotic whale shark or other seasonal animal. Be safe, enjoy and reach out if you'd like insider tips on any of your planning.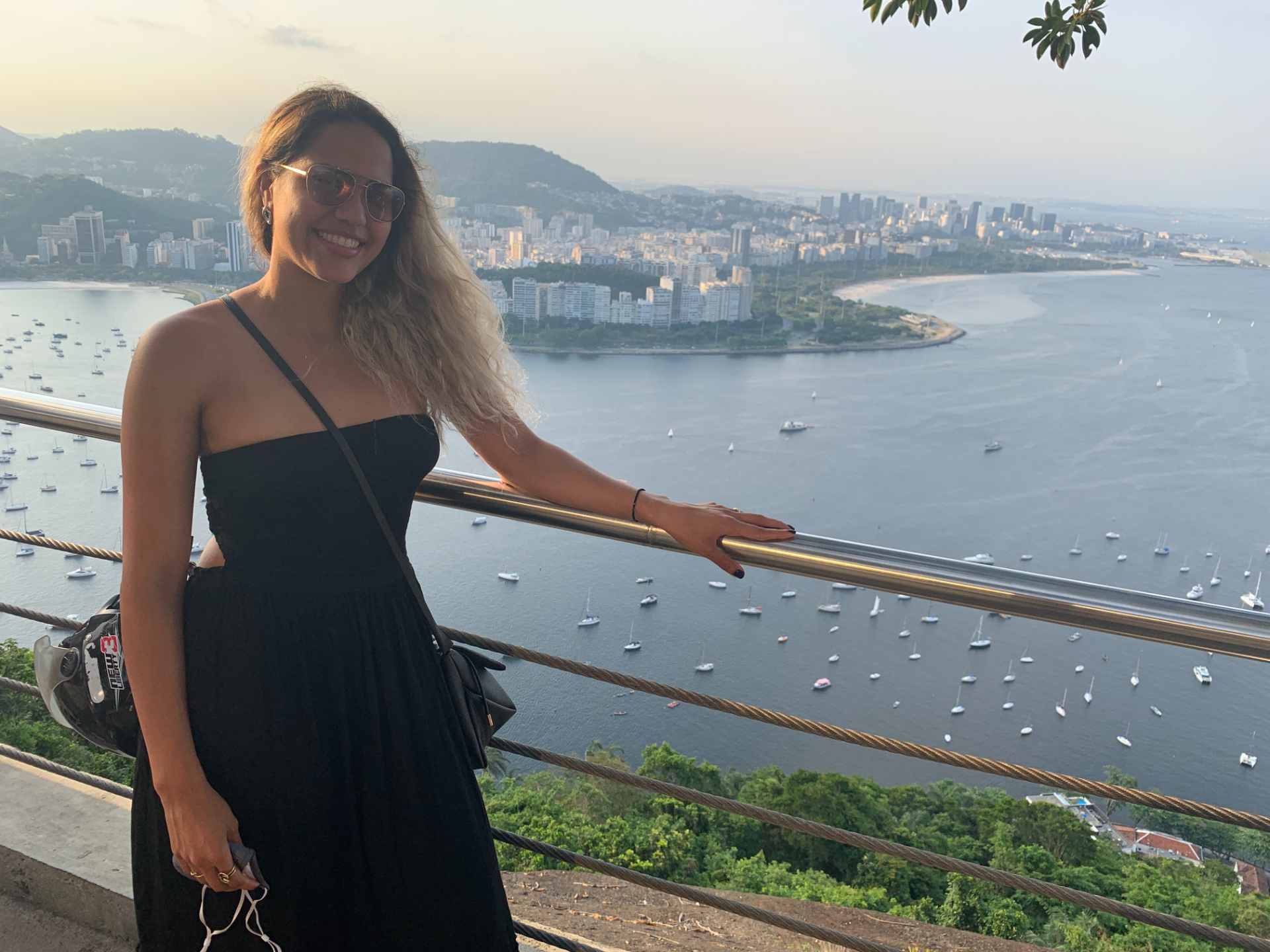 Mila is an avid traveler who left her native Venezuela to explore the world. Mila loves immersing herself in a new culture, especially when it comes to tasting the delicious flavors of local cuisines.
Tours - Rain or Shine
No matter the weather there is are activities that suit every season in Cancun.
Plan Your Trip
Guides, itineraries and more Cancun tips to make planning your trip a Caribbean breeze!