Cancun: Our Expert Visitor's Guide
November 9, 2023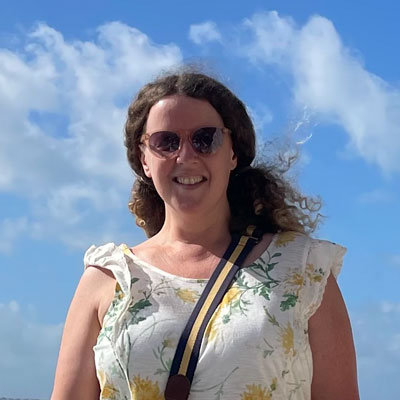 Cancun is Mexico's most popular vacation destination. And when you consider the year-round warmth, beautiful turquoise ocean, and miles of white sand beaches, it's easy to understand why. But the recipe for Cancun's success goes beyond that. It's the magic combination of Mexico's culture, a warm welcome for visitors, endless luxury resorts and shopping malls, and access to jaw-dropping natural and historical attractions that really make Cancun unbeatable.
If you're considering a trip to Cancun, this article will answer your most pressing questions. Like, when's the best time to visit? How do you get there? And which attractions should you add to your must-see list? Keep reading for all this and more. But first, here's a brief introduction to the wonderful city of Cancun.
Cancun: What Makes It So Special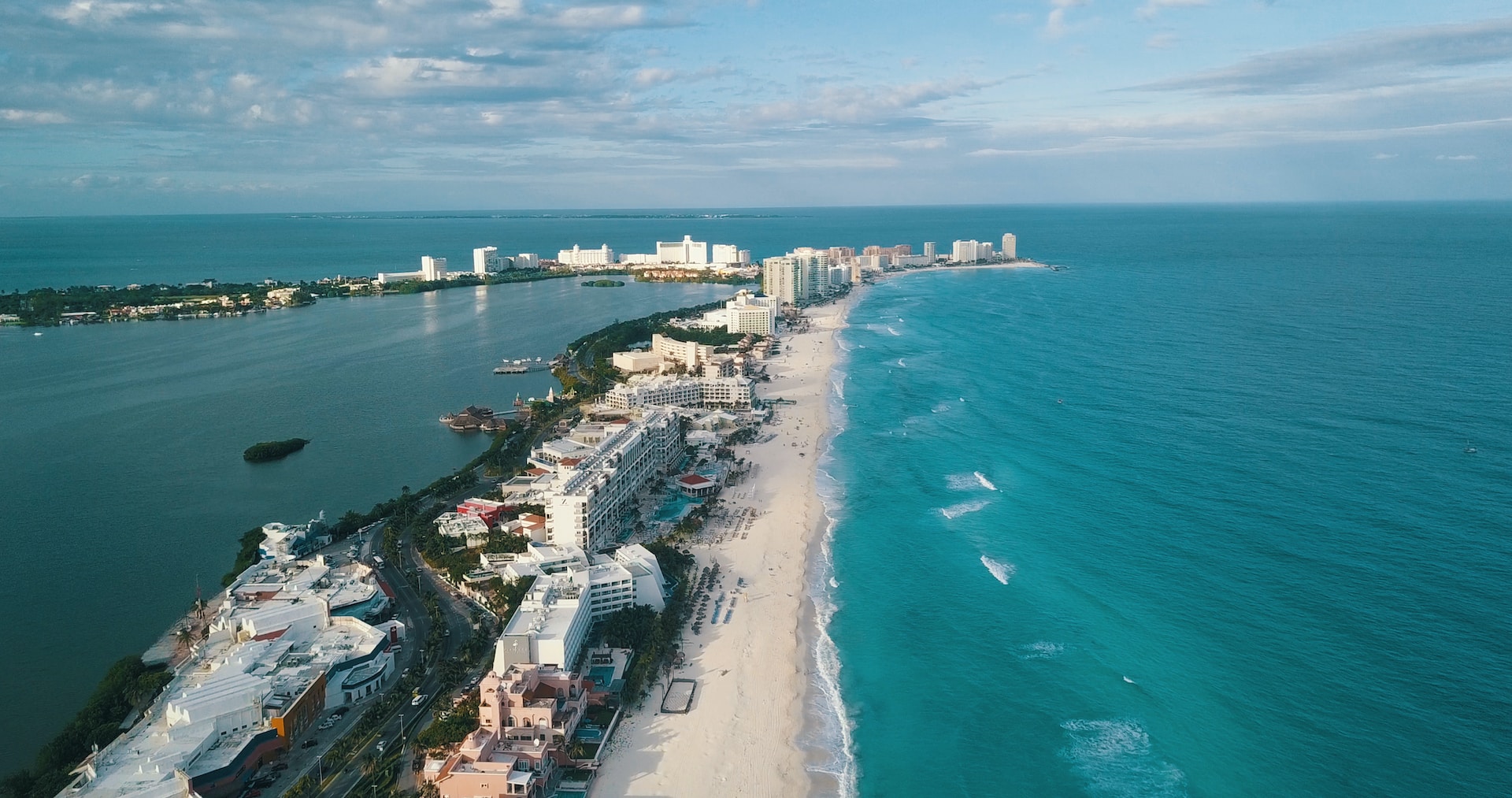 I'll let you into a secret. The first few times I flew into Cancun, I immediately left for other parts of the Yucatan Peninsula. I thought Cancun wouldn't interest me. But, like so many other people, Cancun has enticed me with its bold and beautiful charms and now I love spending time there, whether I'm in the custom-built Hotel Zone or the buzz of downtown. Cancun has been very clever about giving visitors what they want and there's no doubt it's working.
Stunning Caribbean Beaches
Cancun is blessed with some of the best beaches in the Mexican Caribbean, including miles of developed beaches in the Hotel Zone, and long stretches of practically virgin coastline found north and south of the city.
High-Quality Hotels and Resorts
It'd be difficult to find somewhere with better hotels and resorts than Cancun. From ultra-luxury 5-star resorts like Moon Palace and the Garza Blanca to solid mid-range options - and even a few budget joints - there's a place to suit every type of visitor in Cancun.
Easy Access to Amazing Attractions
Because Cancun is a transport hub, and the main focus of the Mexican Caribbean's tourist industry, you'll find it's a great base for exploring the region's best attractions. These include Mayan ruins, incredible wildlife and some of the best diving to be found in the Caribbean.
Unbeatable Nightlife
Cancun is the place to be if you want to enjoy sultry nights filled with bar-hopping along the strip, followed by dancing until dawn in the area's clubs. On the quieter side, there are also great restaurants and bars. And if you decide to venture into downtown Cancun, you'll experience an authentically Mexican night out.
Where Is Cancun?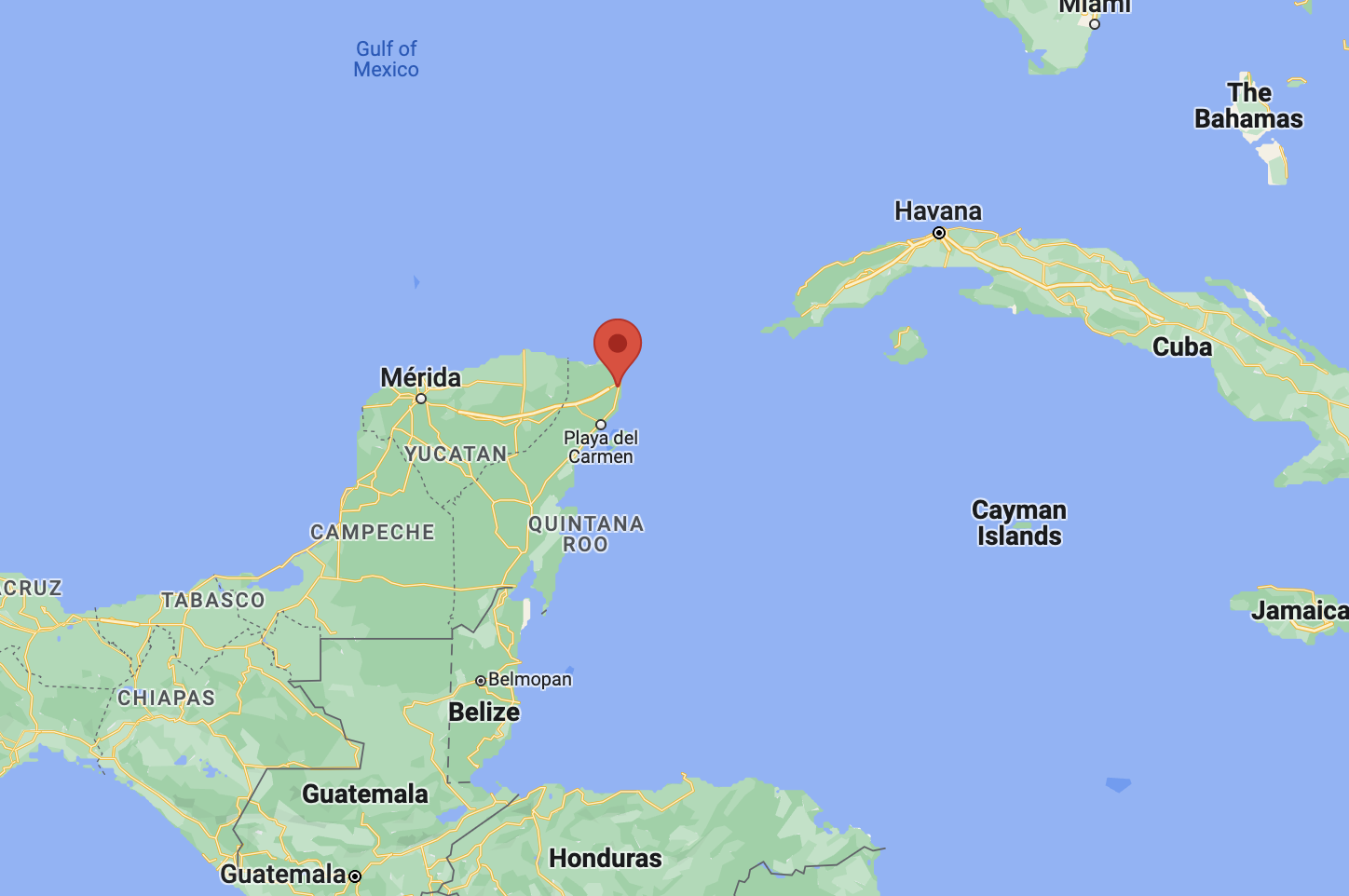 Cancun is in Quintana Roo, a Mexican state that's located in the southeastern corner of Mexico. It's the entry point for most people visiting the hugely popular Yucatan Peninsula, and is a gateway to other Mexican Caribbean destinations like Tulum and Playa del Carmen, which are two hours and one hour away respectively.
Getting to Cancun from the US, Florida offers the shortest flight times, with Miami being less than two hours from take-off to landing. Even New York is just over four hours away by plane. This makes Cancun an enticing prospect year-round, but especially so for people living in the chillier, northern parts of the US and Canada.
The History of Cancun
It's hard to believe now, but just over fifty years ago, Cancun was a simple fishing village with only a hundred or so Mayan residents. No development, no high rises, and certainly no Coco Bongo.
However, after scouring the region, the Mexican government decided that Cancun - or Kankun as it was known in the Mayan language - was the perfect location to build a huge new tourist center. The famous 'Cancun 7' - the long strip of beach that forms the Hotel Zone - was selected as the would-be tourist area, with plans for resident housing and services on the adjoining mainland.
Four years of intense development followed, with the narrow island strip being widened to support the massive infrastructure required for the hotels, golf courses, shopping malls, and entertainment venues you see today. The first hotels opened in 1974 and the popularity of this new tourist destination began to grow - the rest, as they say, is history.
Visiting Cancun Today
Today, Cancun is the opposite of the sleepy fishing village it once was. It's a day-to-night entertainment spot where there's always something fun going on.
Cancun is super popular with the spring break crowd, and for several weeks each March, hotels on the strip become party pads for college students ready for a good time. Whether that's your personal nirvana or worst nightmare, it's become a legendary part of the Cancun brand.
Away from the Hotel Zone, Cancun becomes way more Mexican. Head over to the mainland, and you can experience life from a local perspective, with markets to enjoy, street foods to sample, and a unique energy waiting to be soaked up.
When to Visit Cancun
The best time to visit Cancun depends on your preferences. Are you looking for the best weather? Or do you need to keep the cost of your trip low? Here are the best times to visit Cancun based on the weather, price, and avoiding the crowds. Check out this article on the best time to visit Cancun for more in-depth information.
When to Visit Cancun: Weather
The weather in Cancun is best from around December until March. Days are as close to ideal as you can get, with a high chance of wall-to-wall sunshine and a low chance of rain. The humidity levels are also at their lowest, which keeps things comfortable.
This weather perfection makes December to March peak season in Cancun. Prices are high and so are the crowds, but if that's not an issue, you're in for a fantastic vacation.
When to Visit Cancun: Price
Generally, the cheapest deals can be found in Cancun during the off-season - September and October - but you can often find low prices during the shoulder season too. April and May often see lovely weather, but because the risk of rain is higher, people often won't take the chance, which makes both demand and prices lower.
When to Visit Cancun: Avoiding the Crowds
September and October are generally the quietest months in Cancun because it's right in the middle of the rainy season. These months also see the lion's share of storm and hurricane action. So, although the risk of bad weather is increased during these months, you can benefit by snagging a bargain at Cancun's Hotel Zone resorts.
What You'll See When You Arrive in Cancun
On arrival, you'll immediately see the pleasure paradise that Cancun has become. It's modern, it's brash and it's loud - and that's exactly what many visitors love it for. But there are still pockets of serenity to be found if you want them.
Cancun has worked hard to provide everything that you could need on vacation, and part of its success is thanks to this simple fact - Cancun is whatever you want it to be. Prefer to be in the thick of things? You got it. Want a luxury retreat that feels like your own private hideaway? But, of course. Fancy sampling authentic Mexican street food from a local vendor? No problem.
Staying Safe & Fitting in While in Cancun
Cancun is a pretty safe vacation destination. Mexico receives a lot of bad press due to its cartel problems, but tourists rarely see anything related to this and there's a large police presence in Cancun making sure visitors are safe.
Like anywhere in the world, you should be sensible in Cancun, keeping your wits about you, avoiding walking alone after dark, and being careful with your belongings. But be assured that most Mexicans are super friendly and keen to welcome you to their beautiful country.
One of the best ways to fit in is by learning a few words of Spanish before your trip - locals will appreciate the effort you've made. Be respectful, as you would of anyone, and if you're venturing downtown - which I'd highly recommend - throw shorts and a tee over your beachwear. Other than that, just enjoy yourself. Mexico is a pretty open country that likes to have a good time.
Cancun's Weather & Climate
Cancun weather is wonderfully warm through all the seasons. But, it's generally most comfortable from December through March, when it's dry and warm, and there's little humidity. For more details, have a look at this in-depth guide to understanding Cancun's weather.
Dry and Rainy Seasons
Dry season - runs from December through May. Generally, it's less humid, there are fewer rain showers, and temperatures are the most comfortable. Rainy season - lasts from June through November. The rainy season is hot and very humid and there are frequent heavy downpours.
Hurricane Season
The hurricane season is officially quite long - from June through November - but the majority of storms and hurricane activity are seen in September and October.
Getting To & Around Cancun
Here's all the information you need to make getting into and around Cancun a breeze.
Getting to Cancun Hotel Zone and Downtown
Most people fly into Cancun International Airport and getting to the Hotel Zone or downtown couldn't be simpler.
Taxi - Grab one of the licensed taxis outside arrivals, agree on the price, and in less than 30 minutes you'll be arriving at your resort. You can also pre-book taxis or shuttle services, which are handy if you want to avoid a wait, or you want to know in advance what the cost will be.
ADO bus - You can take the ADO bus from the airport to downtown, although you'd have to catch a second bus out to the Hotel Zone.
Train - In late 2023 or early 2024, the long-awaited Maya Train (or Tren Maya) will begin operations. Cancun airport will have its own train station, linking it up with a plethora of other destinations in the Yucatan Peninsula.
Getting Around Cancun
Once you're in the Hotel Zone, getting around is easy, with taxis available 24/7. There are also public buses (routes R1 and R2) that run up and down Avenida Kukulcan, otherwise known as the strip, which cost only 12 Pesos (around 60 cents) to ride.
As most of the Hotel Zone attractions are located on Avenida Kululcan, all you need is the kilometer marker to know when to get off the bus. Here are the kilometer marker locations of some of the main attractions:
Punta Cancun - Km 7.5
La Isla Shopping Village - Km 12.5
Maya Museum of Cancun - Km 16.5
El Rey Archaeological Zone - Km 17
Cenotes & Other Popular Cancun Attractions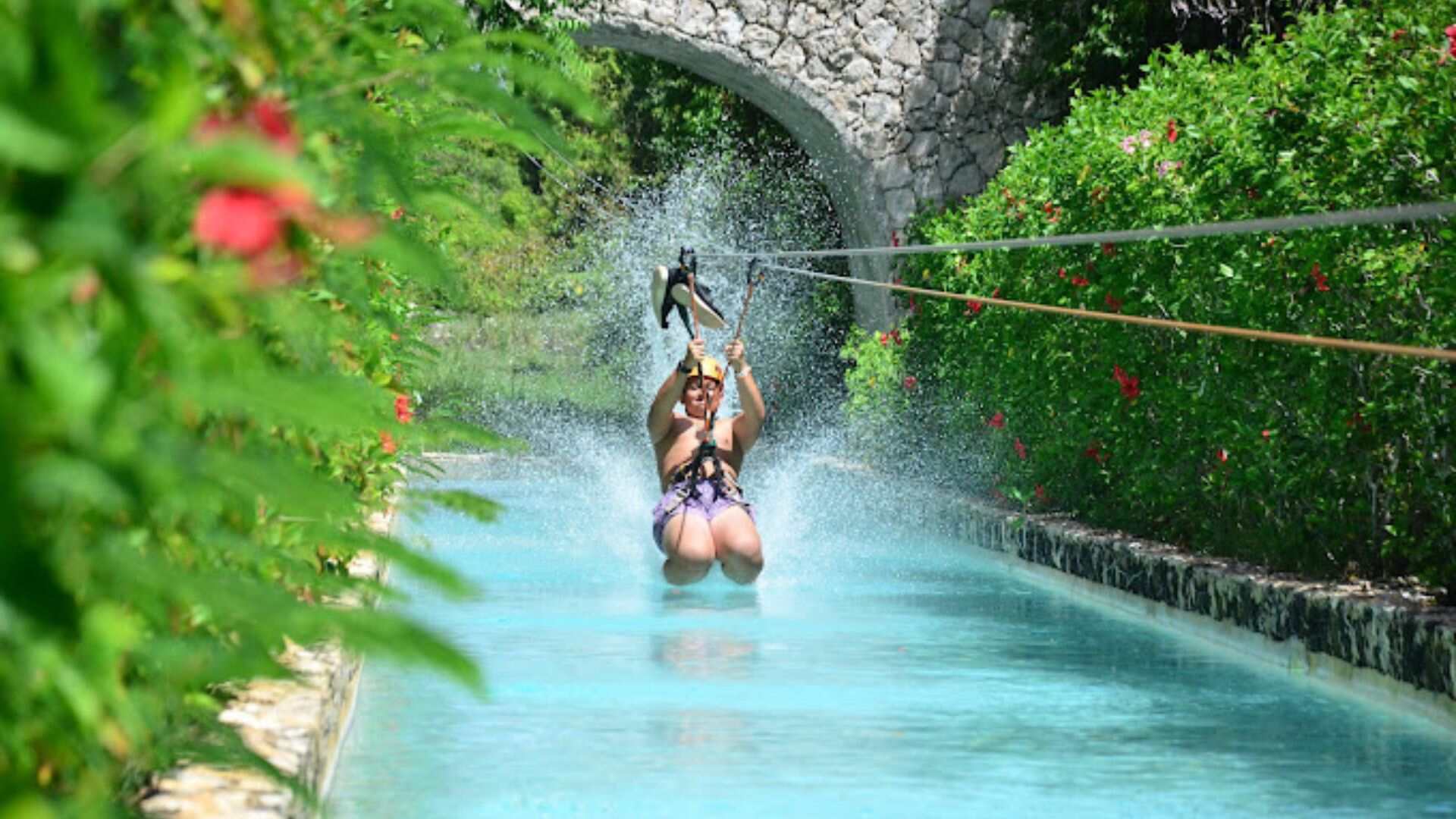 There are so many attractions in and around Cancun that it's difficult to know where to begin! Here's a selection of easy-to-reach destinations that are worth visiting during your trip.
Cenotes Route
Cenotes are a unique feature of the Yucatan Peninsula and a definite must-see when visiting Cancun.
There are loads of cenotes to check out around Cancun, and just a 30-minute drive south of the city is the Ruta de los Cenotes, or the Cenotes Route, a collection of over a dozen cenotes along a 20-km road. Cenotes come in different forms - entirely open, semi-open, and cave-like underground cenotes - and this route is a great way to experience every kind.
Chichen Itza
Chichen Itza is the biggest and most popular Mayan ruins site near Cancun - it's also one of the seven modern wonders of the world. The Mayans ruled this part of Mexico a thousand years ago, and the incredibly well-preserved cities are their legacy, making them an unmissable experience. A visit is a great way of delving into Mayan culture. Quick tip: try to visit early if you can, not only to avoid the hottest part of the day but to miss the crowds.
Isla Mujeres
An easy day trip from Cancun is to nearby Isla Mujeres. This long, narrow island boasts Playa Norte, one of the region's best beaches, as well as an ever-evolving foodie scene. Plus almost everyone drives a golf cart, which is a super fun way to explore the best parts of the island. You can get to Isla Mujeres from the Hotel Zone by a regular ferry service, or better yet, on an Isla Mujeres tour.
Downtown Cancun
Downtown is where most local 'Cancunenses' live, which gives it a completely different feel to the Hotel Zone. Visit Parque Las Palapas, where Mexican families meet to catch up while their kids play. There are loads of tasty street food options to sample at incredible prices. Check out the impressive street art found all over the city. Or take a walk to Mercado 28 to shop for souvenirs at a fraction of Hotel Zone prices. A visit to downtown Cancun is highly recommended!
Our Favorite Cancun Tours & Activities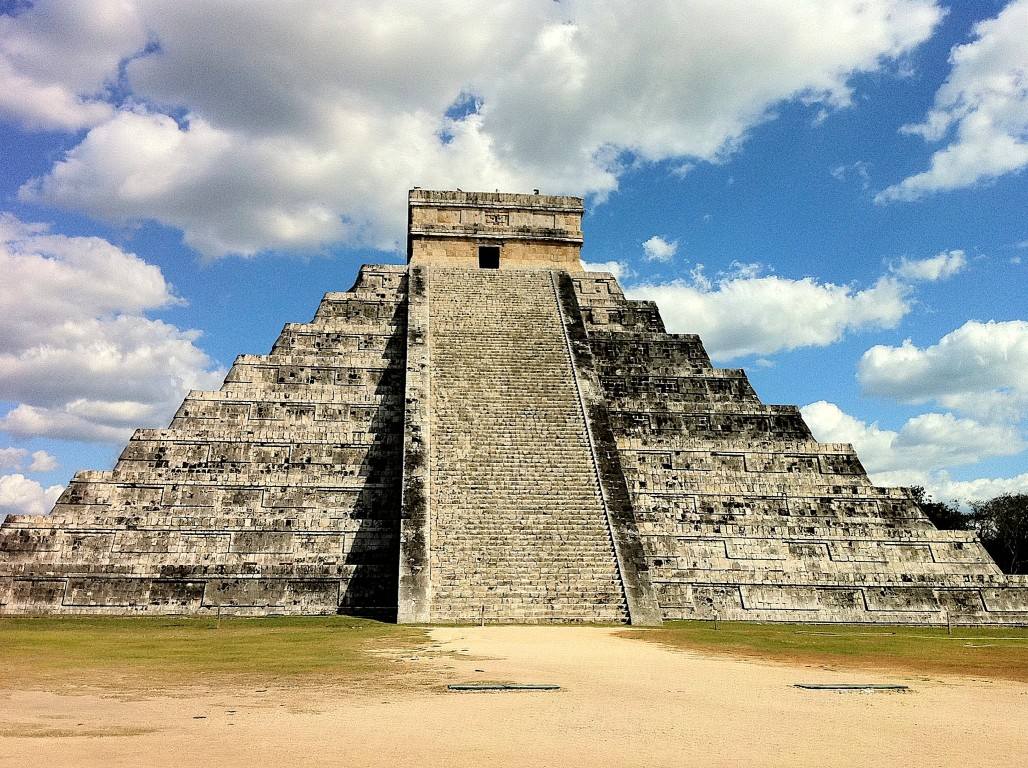 There are loads of tours and activities to try in Cancun, so to make choosing a little easier, we've gathered together some of our favorites. There's sure to be something here you'll enjoy. And, if you're feeling adventurous, check out this detailed article on the best tours for thrillseekers!
Most Cancun visitors want to see a slice of Mayan history on vacation and Chichen Itza - the most well-known of all the Mayan ruins - is a great choice. This activity-packed Chichen Itza VIP Tour with Lunch Buffet & Tequila Tasting will treat you to an in-depth guided tour of the ruins site, a trip to the beautiful, colonial town of Valladolid, the opportunity to swim in a cenote, plus lunch and a tequila-tasting.
If you want some action during your Cancun vacation, this Cancun Speed Boat & Mangrove Tour is the perfect option - it's one of Cancun's most popular tours for a reason! Hop aboard your 2-person boat and speed through Cancun Bay taking in the Cancun skyline as you head south. Keep your eyes peeled for wildlife as you explore the lush mangroves of Punta Nizuc National Park.
If you're a bit of a foodie, The Ultimate Cancun Taco & Street Mexican Food Tour will whisk you to downtown Cancun to sample Mexico's finest street food. Tantalize your tastebuds with a variety of tacos, quesadillas, and lesser-known huaraches, which are delicious fried tortillas stuffed with pinto beans and covered with an array of tempting toppings.
To get up close to the sea turtles that call the Cancun coast their home, why not join this Akumal Sea Turtles & Mayan Cenotes Tour? Snorkel in the beautiful curved bay at Akumal, watching turtles glide effortlessly through the crystal clear waters. Then, it's on to an atmospheric cave cenote, which you'll explore with the help of your expert guide. This two-in-one tour is ideal to experience the best natural wonders Cancun has to offer.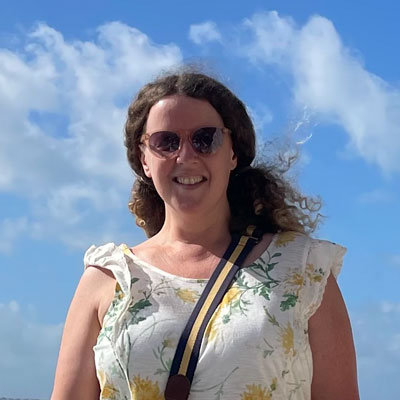 Carly R
Independent Traveler and Thinker
Carly Rolfe is a Travel Journalist & Writer from the UK who has travelled extensively in Mexico and the Caribbean. Her writing for outlets such as Hotels.com, The Cancun Sun, and Virgin Experiences has helped thousands of travelers discover new experiences.