Cancun Transportation & Navigation Advice
November 14, 2023 / updated November 17, 2023
Jump to: Getting to Tours • Tips for Cruisers
Welcome to Tourbase's definitive guide on getting around in Cancun! If you're planning a trip to this sun-kissed paradise, you're in for a treat. Known for its stunning beaches, vibrant nightlife, and rich cultural tapestry, Cancun is a destination that captures the heart of every traveler. But, as with any journey, navigating your way around can be a bit of a puzzle.
Whether you're cruising in from the sea, hopping from one activity to another, or simply exploring the city, this guide is your compass to master the art of transportation and navigation in Cancun. So, let's buckle up and dive into the world of travel-savvy tips and tricks to ensure your Cancun adventure is as smooth as the turquoise Caribbean waters!
Getting Around in Cancun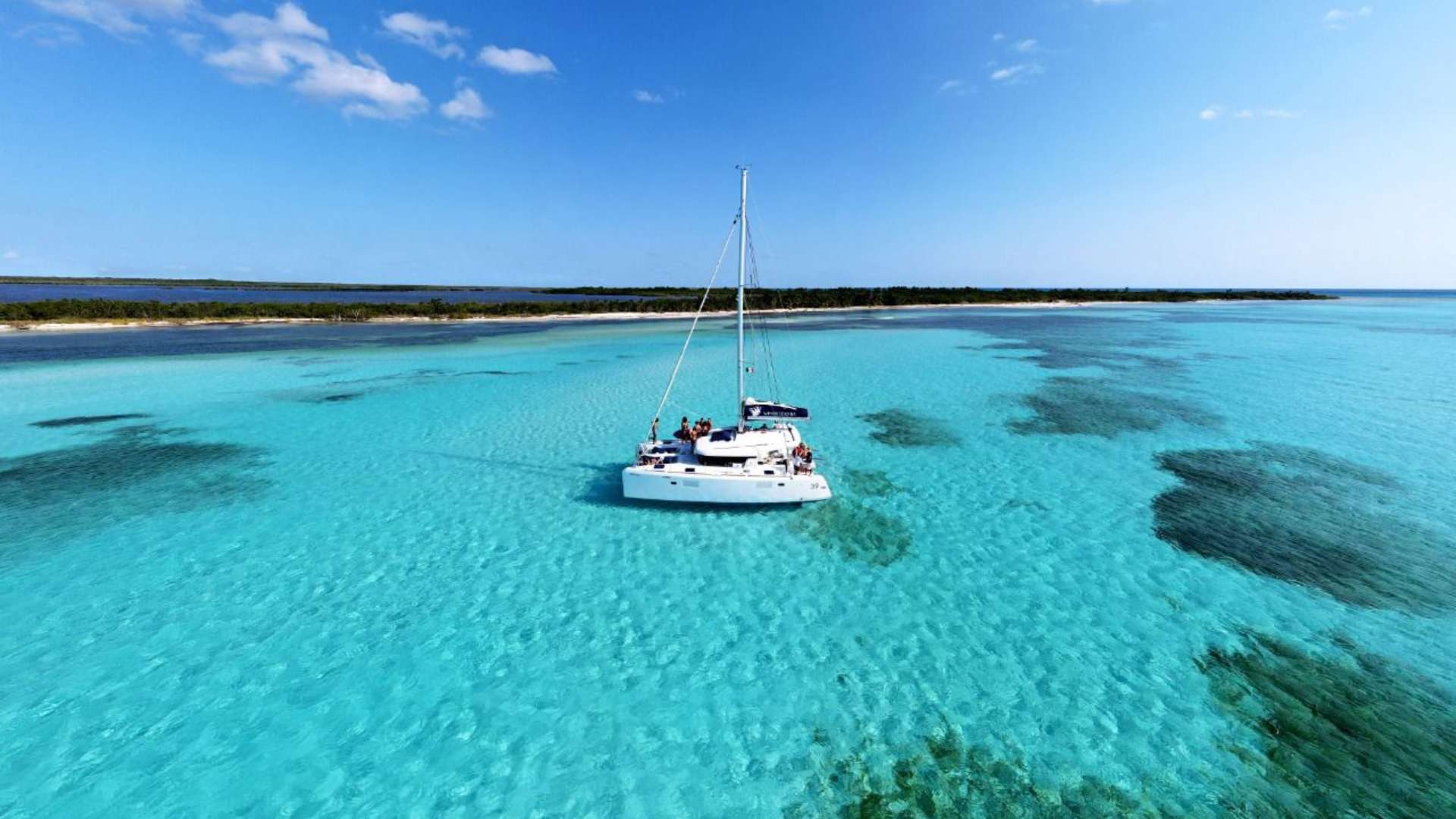 Cancun, with its sparkling beaches and vibrant nightlife, is a traveler's paradise. Navigating this bustling city can be an adventure in itself. Whether you're zipping through the streets in a taxi, cruising in a rental car, or soaking in the sights on foot, each mode of transportation offers its unique flavor of exploration. Let's dive into some options:
Renting a Car in Cancun
If you love the freedom of exploring at your own pace, renting a car might be your best bet. Cancun's roads are generally tourist-friendly, and having a car makes trips to nearby attractions like the Mayan ruins or hidden cenotes a breeze. When renting, it's essential to check for insurance coverage and understand local driving laws. Oh, and a word to the wise: watch out for speed bumps, locally known as 'topes' – they can be surprisingly stealthy!
2023 Travel Tip: Right now, Cancun is seeing a lot of road construction. This construction will bring wider roads and better bridges in the near future, but it can be a headache to navigate right now. Make sure you have working GPS on you to help navigate the delays and detours.
Exploring Cancun on Foot
There's something magical about wandering through Cancun's bustling Hotel Zone streets on foot. Walking is perfect for those staying in the hotel zone, as many shops, restaurants, and beaches are just a stroll away. Remember to stay hydrated and slap on some sunscreen and a hat – the Mexican sun does not play around! Also, pedestrian paths along Kukulcan Boulevard offer some fantastic views and photo ops.
Pro Tip: Outside the Hotel Zone, walking is a little more complicated as downtown and other local areas don't have sidewalks. Use caution if you decide to take a stroll in these areas.
Public Transportation: Buses in Cancun
Don't overlook the local buses – they're an affordable and authentic way to get around. Buses in Cancun are frequent, covering most areas tourists would be interested in, including the hotel zone, downtown, and shopping malls. They're not only easy on the wallet but also offer a glimpse into the daily life of locals.
If you're looking to get to the Hotel Zone, you'll want to use the R1 or R2 routes.
Pro Tip: Pay with pesos if you want to save some money. Busses in Cancun cost 12 pesos or $1 USD - $1 is equivalent to 17-18 pesos as of November 2023.
Using Taxis in Cancun
Taxis in Cancun are everywhere! They're a convenient way to hop between your hotel, the beach, and various attractions - but it's important to use your common sense and follow a few tips. Always agree on the fare before you get in, and if you're taking one from your hotel, make sure the price the taxi driver gives you is the same price the hotel gives you to avoid getting scammed. Also, having small bills is handy as drivers often don't have change for larger notes.
Hop-On, Hop-Off Tours
For those who want a structured yet flexible sightseeing experience, consider hop-on, hop-off bus tours. They cover major attractions, and you can get off at any stop to explore and hop back on the next bus. It's a hassle-free way to see the city, especially if you're short on time.
Getting from Cancun to Your Tours & Activities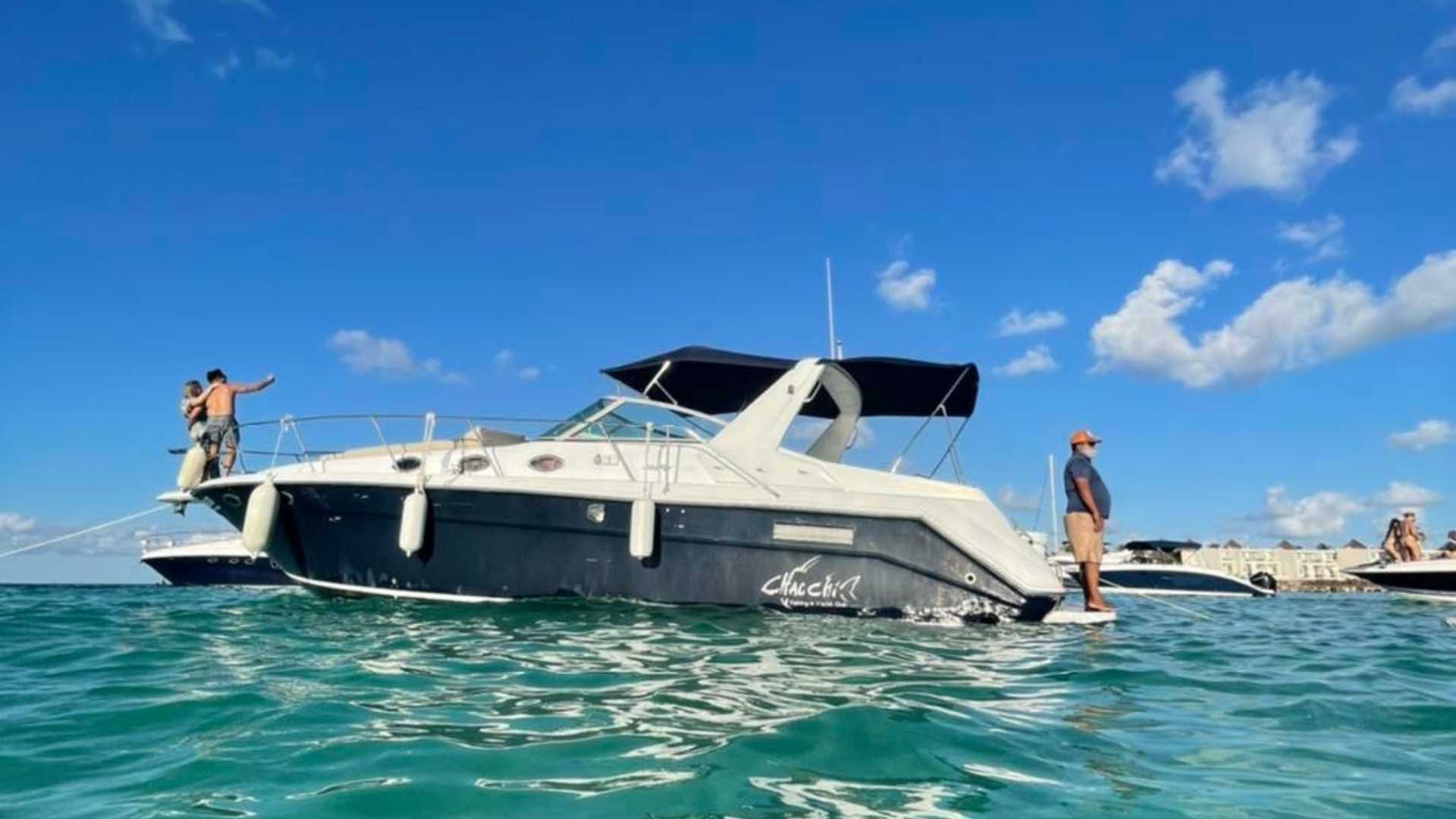 Embarking on tours and activities around Cancun is part of the fun of visiting this vibrant area. But figuring out how to get to these adventures can be a bit of a puzzle. Here are some tips on making your journey to these experiences as smooth as your margarita by the beach!
Tour Operator Shuttles
Many tours, especially those heading to popular spots like Chichen Itza or Xcaret, offer shuttle services directly from your hotel. It's super convenient – you book your adventure, and transportation is taken care of. These shuttles are usually comfortable, air-conditioned, and punctual. Plus, you'll get to meet fellow travelers along the way, which is always a bonus!
Private Transfers
For a more personalized experience, consider booking a private transfer. You get a vehicle to yourself (or your group), and the schedule is tailored to your needs. This option is great for families or groups seeking a bit more comfort and flexibility. Plus, private transfers often provide added perks like complimentary water or even Wi-Fi. You can even schedule a private transfer to Tulum and other destinations outside of Cancun.
Use the ADO
Think of the ADO as the official bus service for long-distance trips to and from Cancun. It's a safe and affordable option for trips to places like Tulum, Costa Maya, and Xcaret. This is another great option for families who want a comfortable and safe way to get around. They even offer an app where you can keep track of your tickets and trip information to make your trip even smoother.
Colectivos
For the more adventurous, 'colectivos' – shared minibusses – are a popular local way to reach nearby attractions. They're super affordable and give you a real taste of local life. You can catch them from downtown Cancun to places like Playa del Carmen or Tulum. Just be prepared for a no-frills experience – these rides are straightforward, often crowded, but definitely an adventure!
Rental Car for Day Trips
If you've already rented a car for your stay in Cancun, it's perfect for day trips to nearby attractions. You have the freedom to explore at your own pace and on your own terms. This option is ideal for less accessible spots or when you want to combine multiple destinations in one day. Just be sure to plan your route in advance, and maybe download some offline maps – they're lifesavers!
Cancun Navigation Tips for Cruisers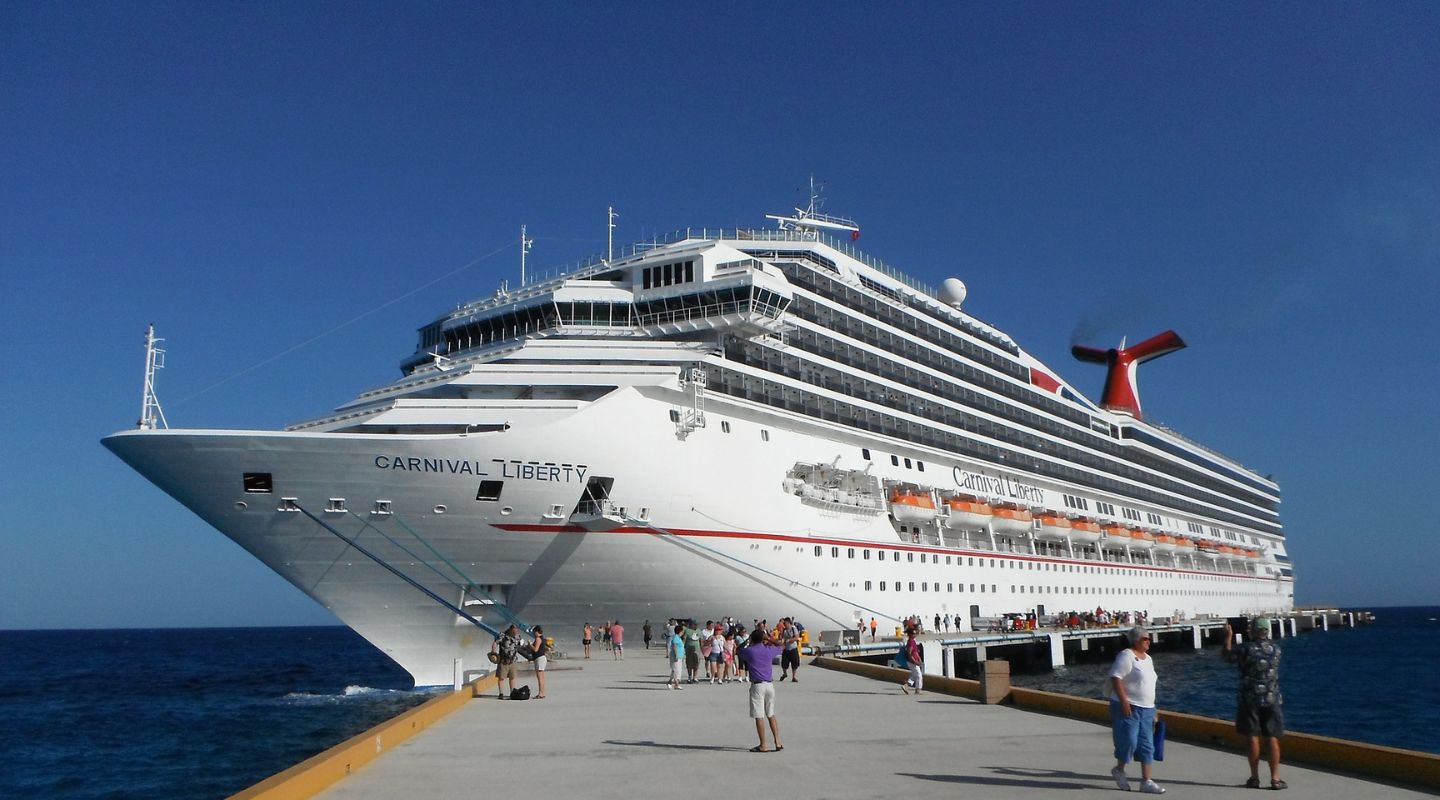 Ahoy, cruisers! Stepping off your cruise ship into the vibrant world of Cancun offers a thrilling experience. But with limited time ashore, making the most of your visit is key. Here are some navigation tips to ensure your Cancun adventure is as smooth as the Caribbean Sea.
Know Your Port of Call
First things first: Cancun itself isn't a cruise port. Most cruises dock in Cozumel or Costa Maya, from where you can travel to Cancun. Understanding this geography is crucial to planning your day. Check your cruise itinerary to know exactly where you're docking and the available transport options to Cancun.
Time Management is Key
When heading to Cancun from the port, always keep an eye on the time. The journey can take a few hours, so plan accordingly. Prioritize the experiences you don't want to miss and be mindful of the time needed to return to your ship. Remember, cruise ships won't wait for late passengers!
Consider Guided Shore Excursions
Shore excursions in Cancun are a great way to experience the best of the area. These are fantastic because they're specifically designed to fit into your time ashore. These tours often include transportation, a guide, and sometimes meals, ensuring you see the highlights without worrying about the logistics. Check out our favorite excursions in Cancun to choose your adventure.
Exploring Independently? Plan Your Transportation
If you're venturing out independently, plan your transport to Cancun ahead of time. Ferries from Cozumel to Playa del Carmen and buses to Cancun are available, but you'll need to manage the schedules carefully. Renting a car is an option, but be mindful of the potential for traffic and the time needed for the return journey.
Keep Local Currency Handy
While many places accept credit cards, having some local currency (Mexican Pesos) is handy for small purchases, tips, or in areas where cards might not be accepted. It's part of being a prepared traveler!
Stay Connected
Make sure you have a way to stay connected. Whether it's using your cruise ship's app, renting a portable Wi-Fi device, or ensuring your phone plan includes international coverage, staying in touch is vital, especially if you're exploring independently.
Safety and Respect
Cancun is generally safe for tourists, but always exercise common sense. Stick to well-traveled areas, don't flash valuable items, and be respectful of local customs and regulations.
Explore Cancun
And there you have it – your essential guide to transportation and navigation in the enchanting city of Cancun. Whether you're a first-time visitor or a seasoned traveler, understanding the nuances of getting around can transform your trip from good to great. Remember, every mode of transport offers its own unique perspective and experience of this vibrant locale. From the bustling streets accessible by foot, taxi, or bus, to the exciting excursions beyond the city limits, each journey in Cancun is an adventure in itself. So, embrace the journey, soak in the sights, and let the vibrant spirit of Cancun lead the way. Happy travels!
Julia is the Content Marketing Manager at Tourbase. With a passion for wandering the world, she is especially drawn to the paths less traveled. On two wheels or two feet, she loves biking and exploring locales both near and distant.
Best Tours in Cancun
Check out our favorite tours and excursions in Cancun!
Resources for Things to Do in Cancun
More information and city guides for the best things to do in Cancun.