Best Cancun Excursions: 2021
July 21, 2021 / updated March 4, 2022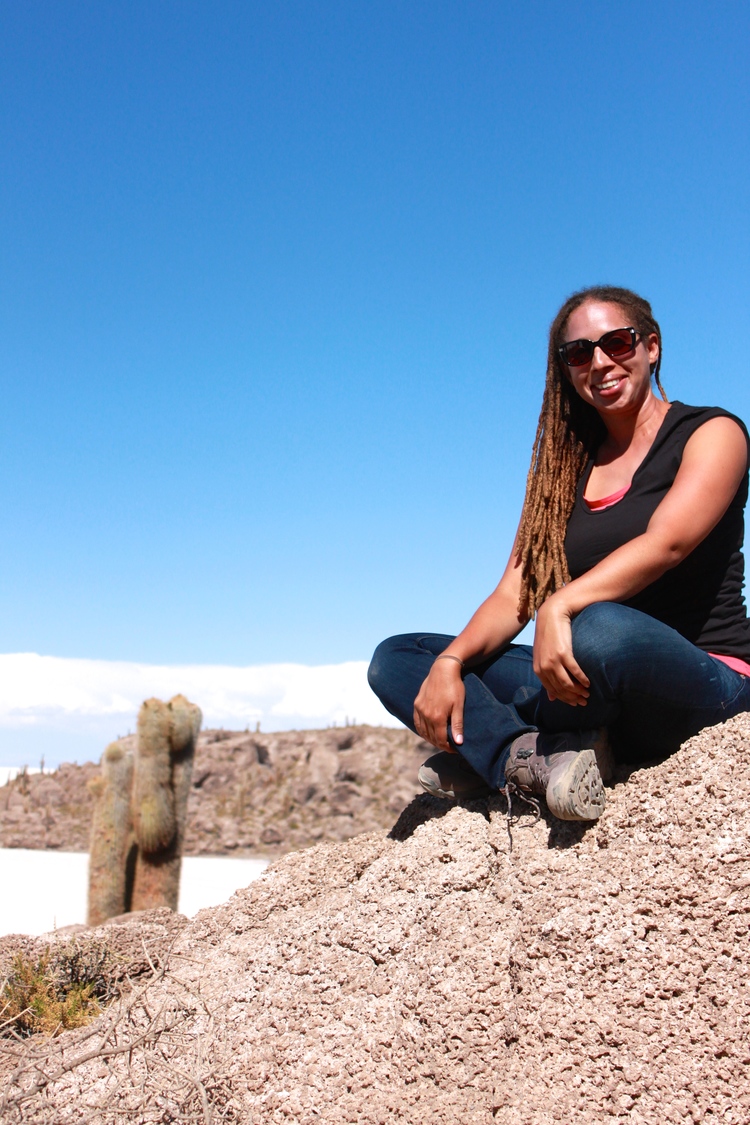 Don't let the resort-heavy shores of Cancun fool you. This popular Mexican destination has more than its fair share of activities and excursions. From the adrenaline-charged aquatic adventures to natural, jungle experiences, many Cancun excursions will surprise even the most intrepid traveler.
As a local to the area, I've explored much of Cancun and the Yucatan Peninsula for many years and still have only touched the surface of all the Cancun excursions. To help you plan your next holiday, here's my take on the best excursions in Cancun for this year.
Chichen Itza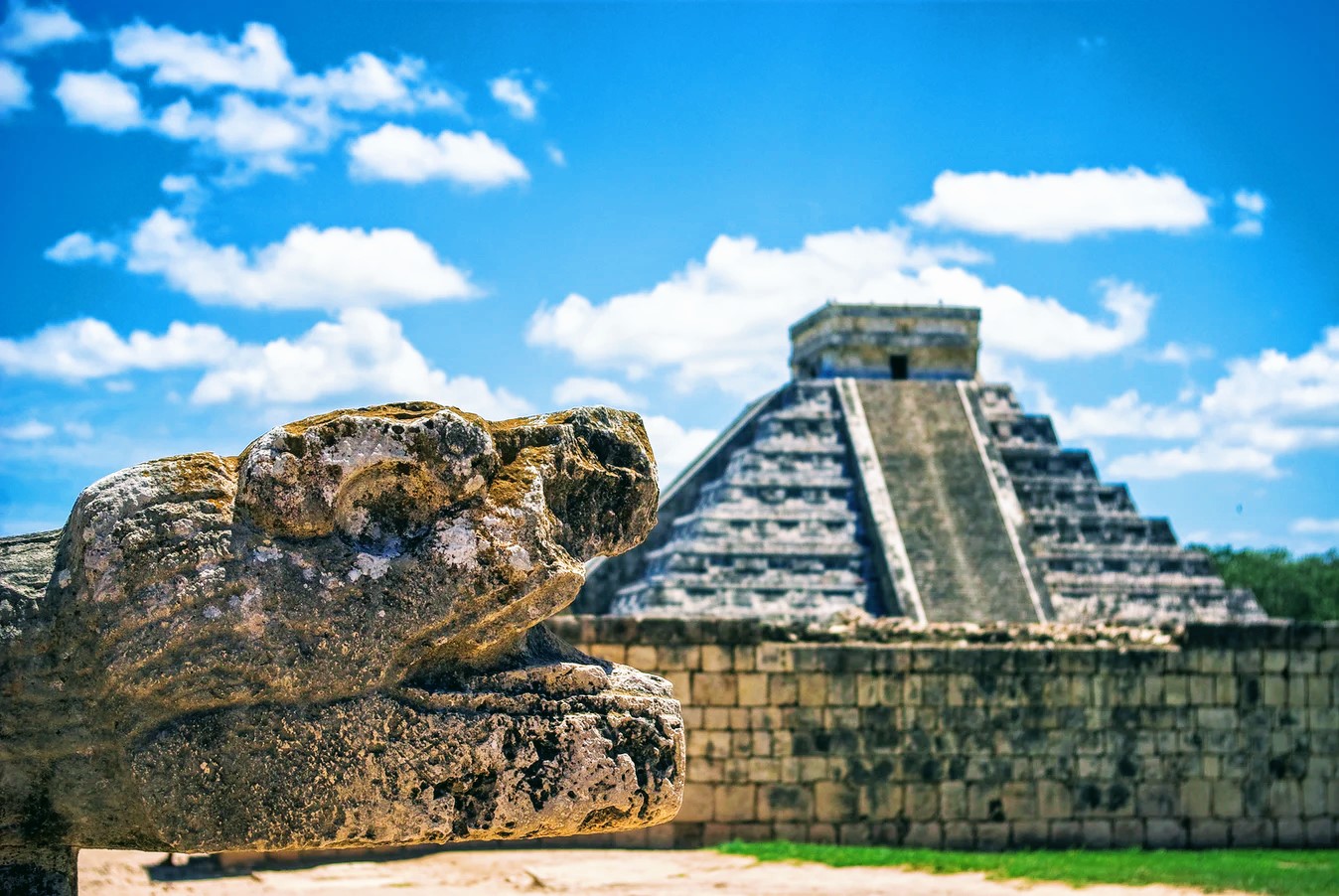 Journey to the site of one of the best Cancun excursions on offer - Chichen Itza. And don't just take my word for it, this archeological juggernaut has been named one of the New Seven Wonders of the World.
Most Cancun excursions will include a guided tour around Chichen Itza and Valladolid, lunch, and time for a dip in a cool cenote. My favorite Chichen Itza tour also includes a tequila tasting, because when in Mexico.... Some Cancun excursions will also include access to the Chichen Itza night show when the ancient complex comes alive with dramatic images, lights, and sounds. Pro Tip: Don't grab the cheapest Chichen tour you can find (i.e. under $45) or you'll likely find yourself on a large, crowded bus with lots of time spent doing pick-up and drop-offs.
Food tour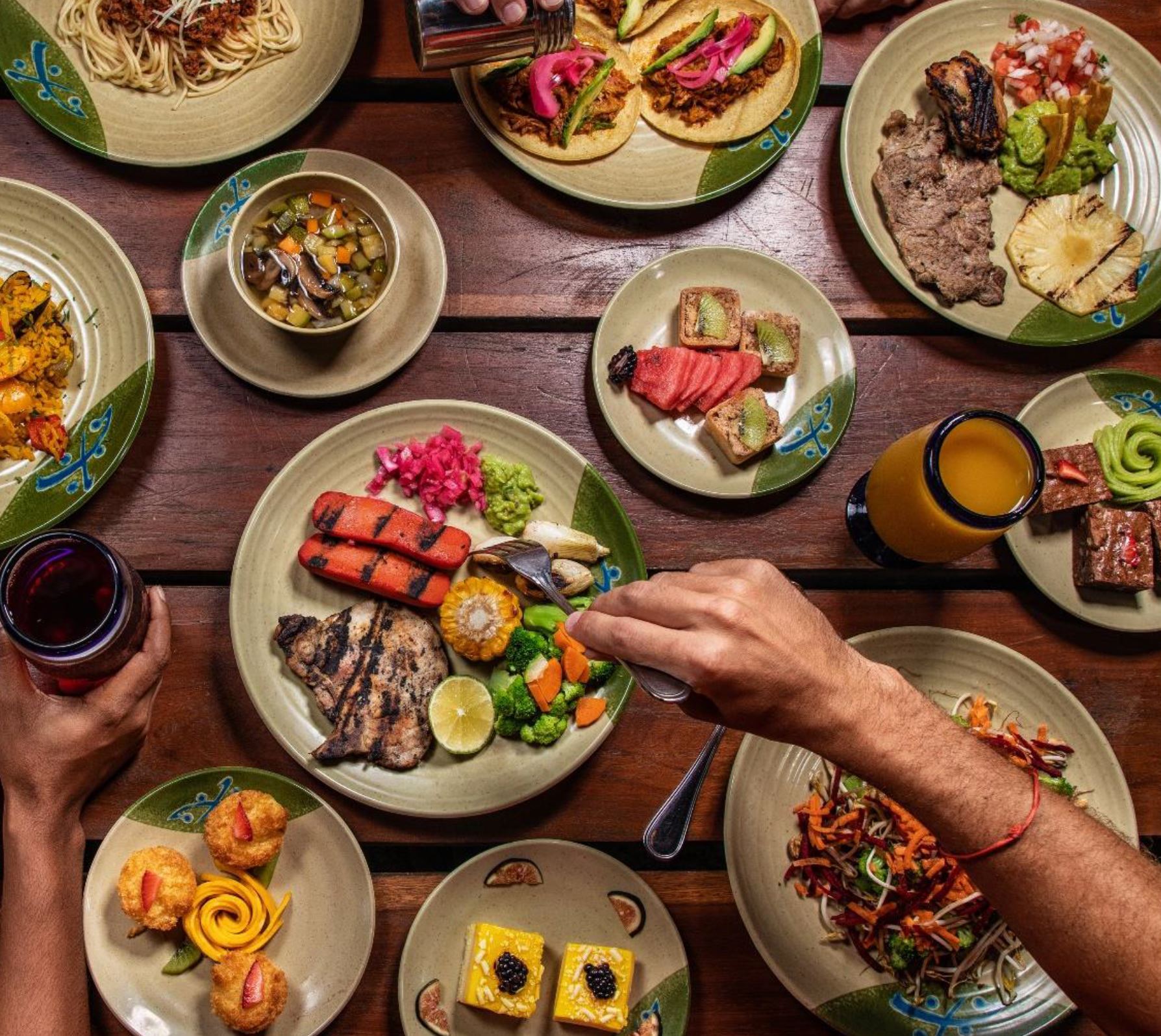 For some, a visit to a new city is all about the food, and for me, it's one of the Cancun excursions not worth missing. Sure you've heard of the tacos, burritos, and nachos but your favorite Mexican food is likely one you have yet to try.
This food tour and tequia tasting will help you taste some of the traditional and common food of Mexico including Mayan cuisine along with tequila, mezcal, and local liquor. One of those Cancun excursions for the memory books. If you're looking to step up the experience and enjoy fine dining, music, food and games while floating along water canals on a Gondola, then an evening at Xoximilco is exactly what you're looking for.
Xcaret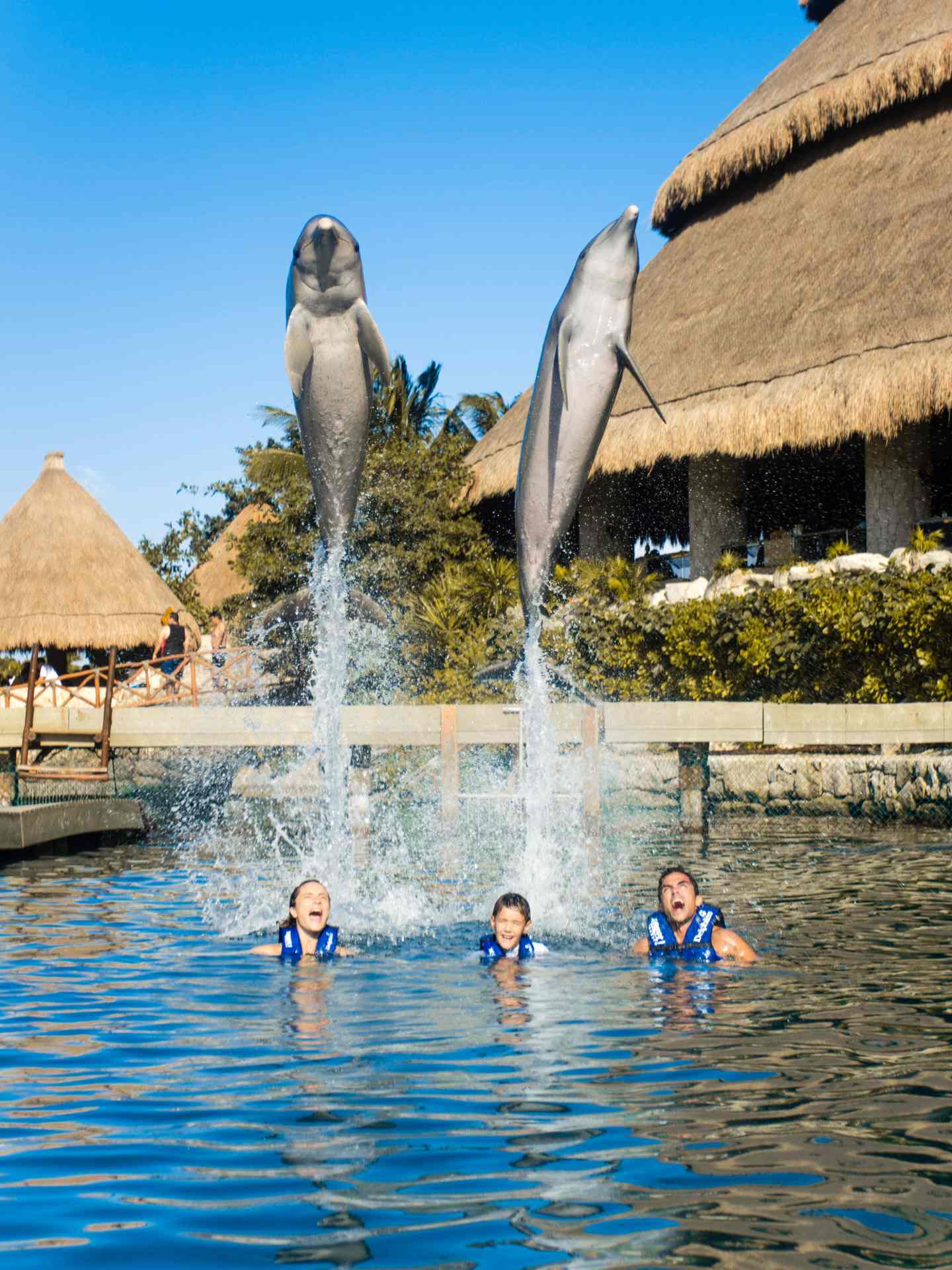 One of the best excursions in Cancun for the whole family involves a day trip to Xcaret, an ecological and archeology park right in the heart of the Riviera Maya. Guests can swim in a lagoon, explore underground river channels, and discover native wildlife like turtles, stingrays and dolphins.
Once the sun sets, the vibe gets kicked up a notch and guests can enjoy a mesmerizing night show filled with folkloric entertainment, Mayan and Mexican music, and a few surprises that I don't want to spoil for you. If you happen to be visiting during Dia de los Muertos, then move this to the top of your Cancun excursions list. Trust me, it's a very special experience. To learn more checkout what we share in What's The Deal With Xcaret.
Cenotes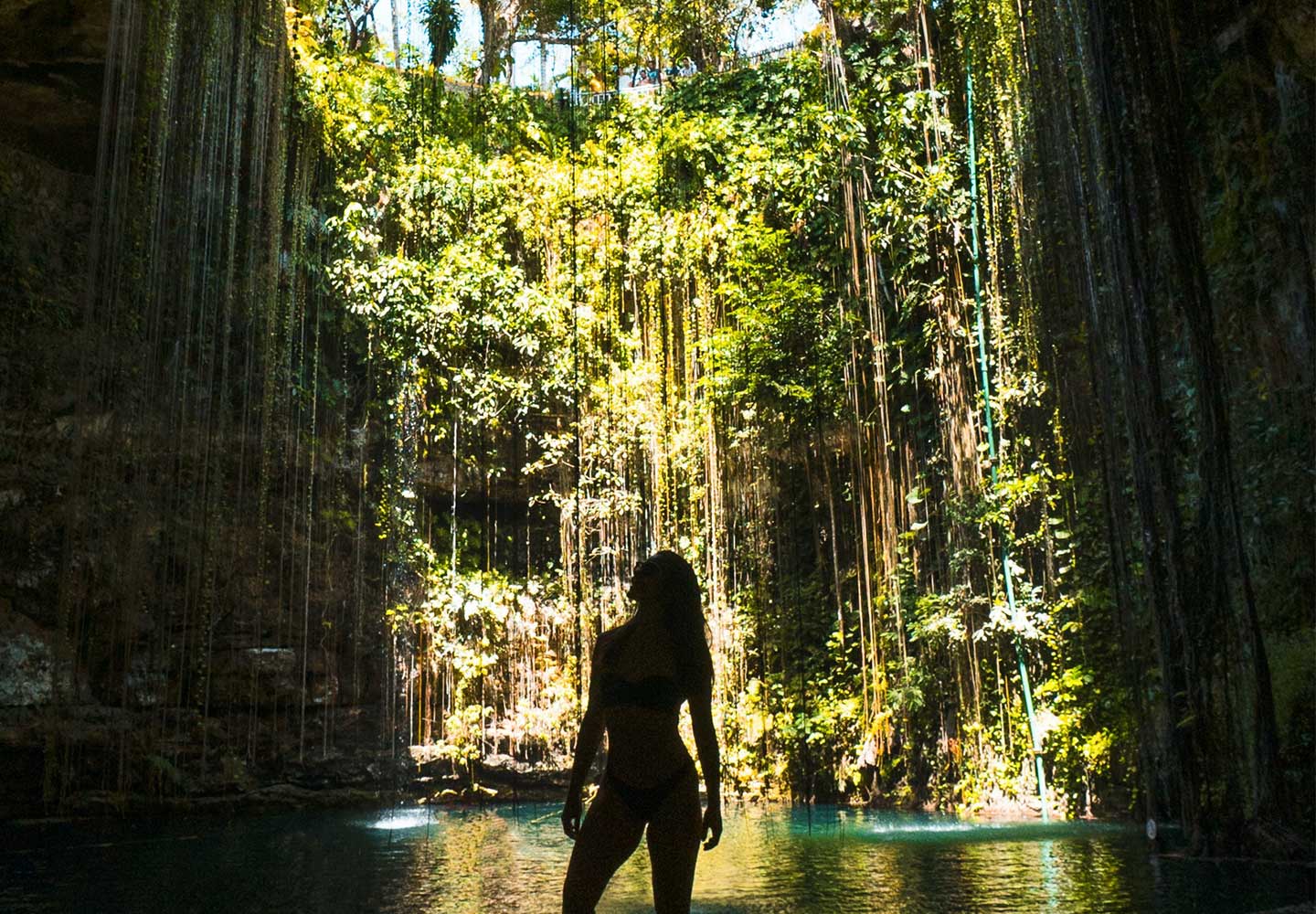 A cenote is a natural sinkhole that houses one of the most beautiful, natural sights in the world. Cenotes take many different shapes and forms and for the cenote mad like me, one cenote is never enough.
A cenote tour is one of my favorite Cancun excursions as you can truly get away from the crowds. Take your pick of private underground cenotes that feels like you've stepped into another world or vast, lagoon-like cenotes ideal for snorkeling or exploring by kayak. Learn more with the Free Guide: Top 5 Cenotes.
Isla Mujeres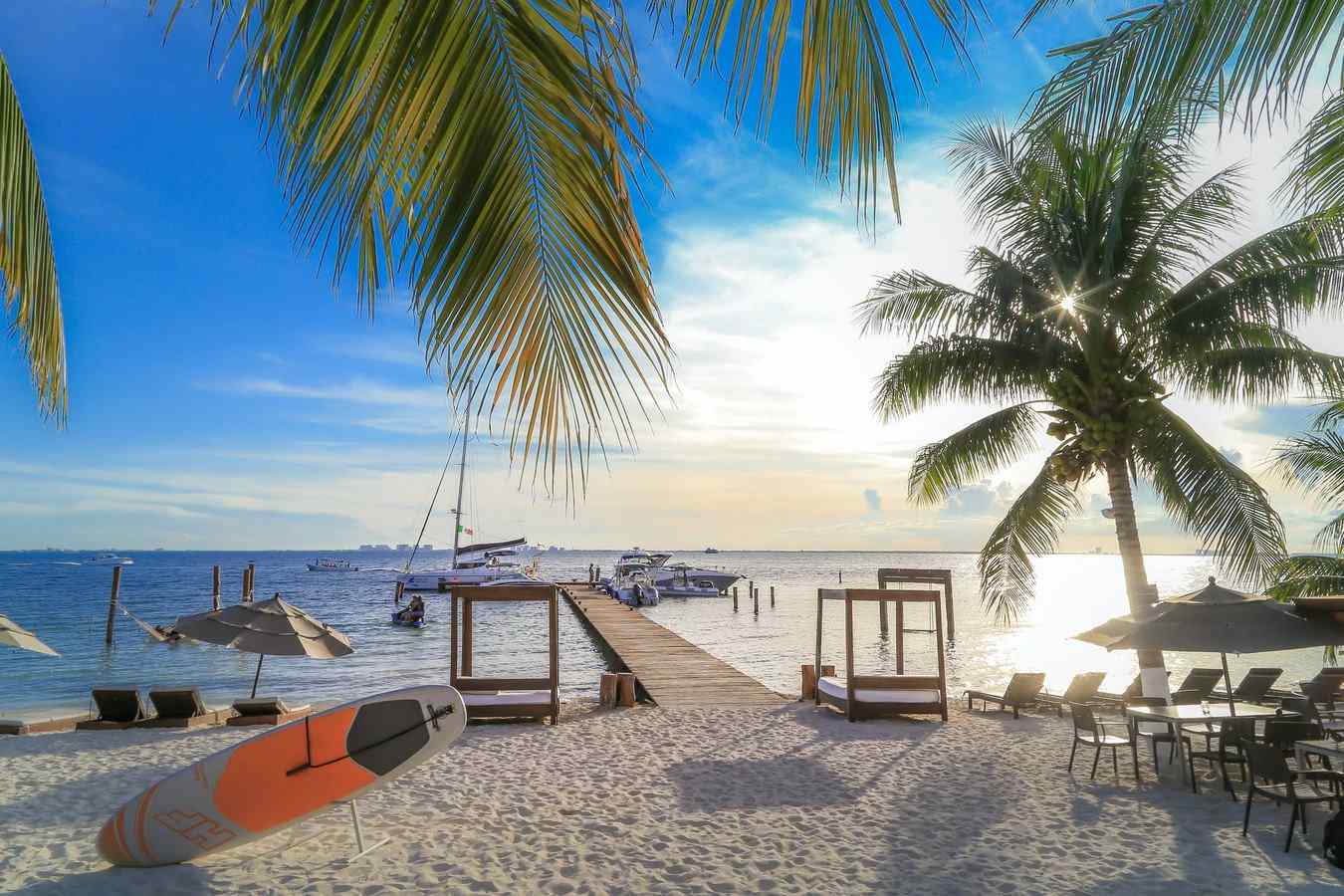 As Cancun excursions go, this one is a classic. Set sail in the Caribbean Sea to a popular day trip destination complete with beautiful beaches, crystal-clear waters, and a chance to explore Isla Mujeres at your leisure.
Isla Mujeres is one of the top Cancun excursions that I recommend to any visitor to the region because it really offers something for everyone. Whether you want to relax on board a catamaran, cocktail in hand as the tropical scenery passes you by, or, spend the day strolling around a small Mexican island, you can customize the experience however you feel on the day. If you've got a group of nine or more you can even rent a private catamaran for the day to take you to the best locations on Isla Mujeres at a pretty affordable price.
Swim with turtles in Akumal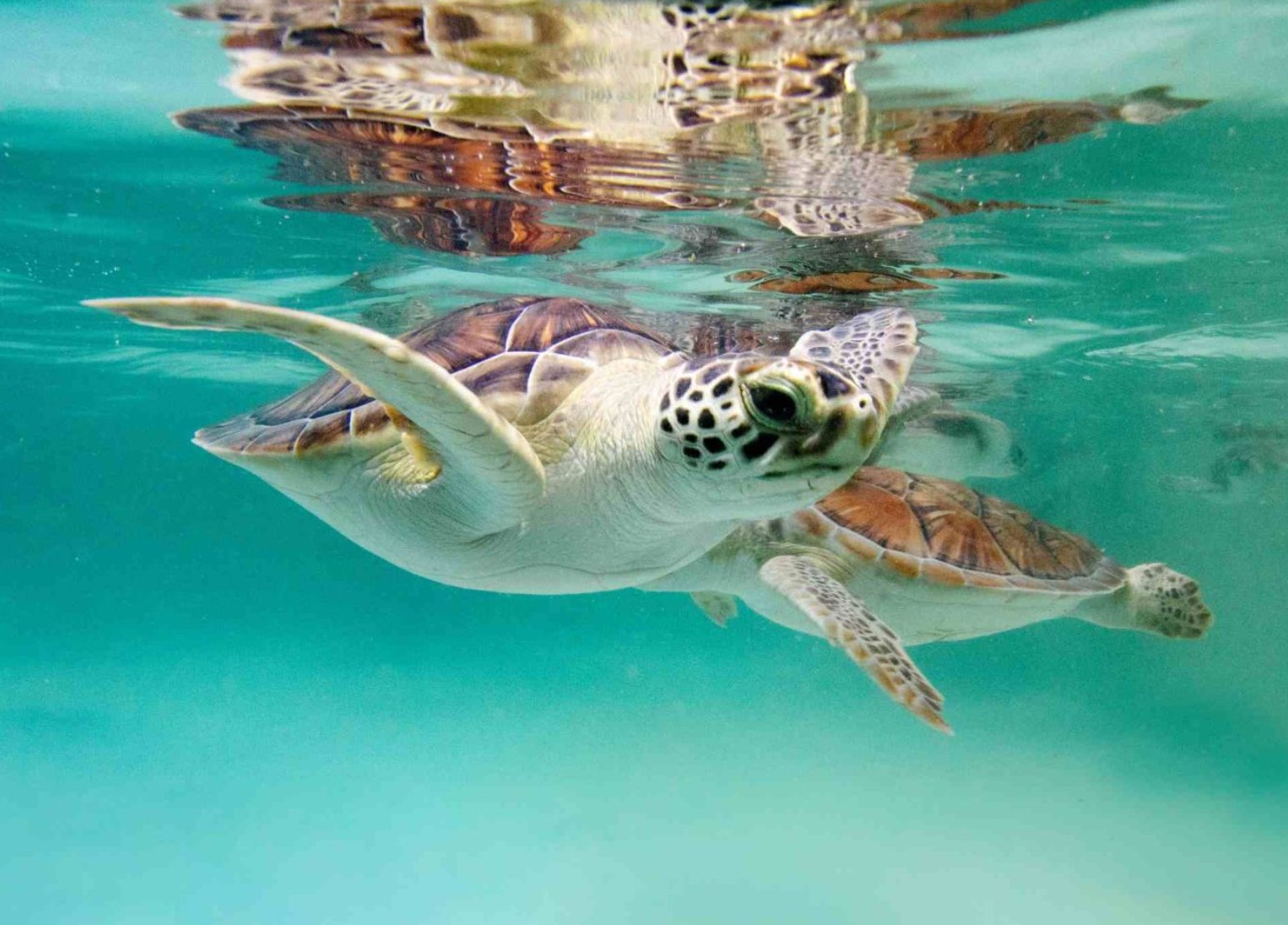 One of the best excursions in Cancun is actually a bit of a local's secret. In this small beach town between Cancun and Tulum, you'll find a sea turtle population thriving amongst its peaceful bays and secluded white-sand beaches.
No boats required on these Cancun excursions but you will need to keep up with the speedy sea turtles and colorful fish as you navigate the beautiful coral reef located just off the shore.
One of the top-rated tours is this half-day combo where you can visit Akumal Sea Turtles and Explore a cave Cenote.
Tulum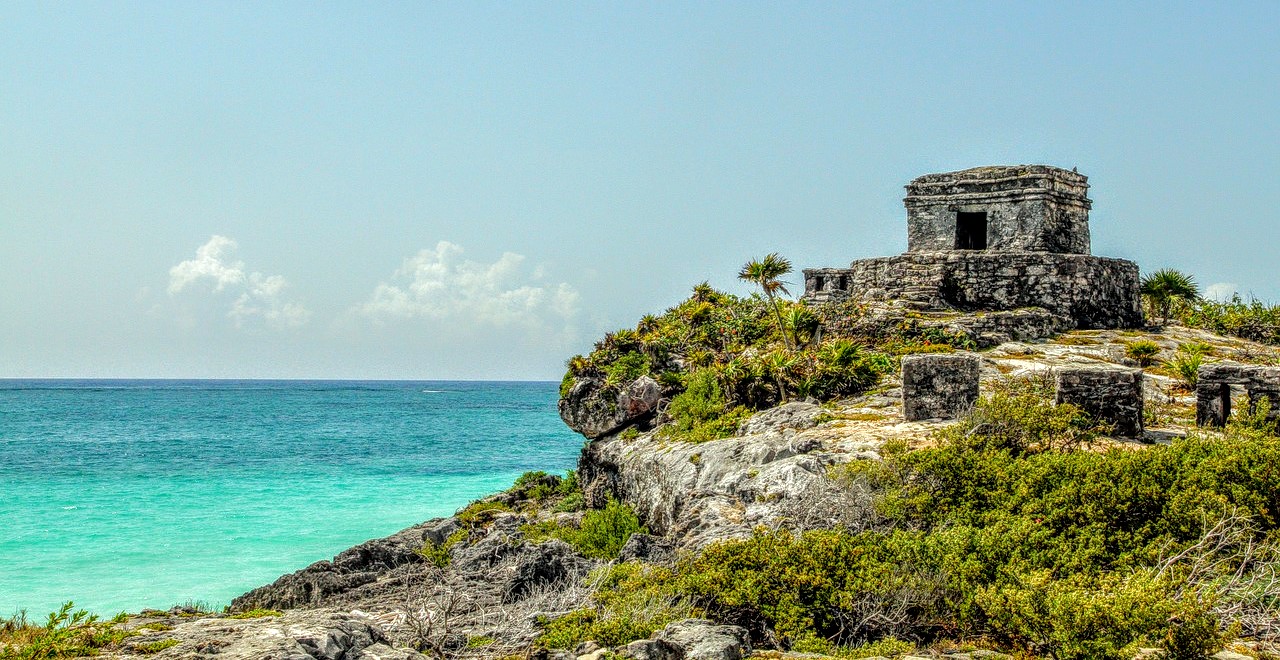 Explore the Mayan ruins of Tulum and learn about an incredible ancient civilization that was smart enough to set up shop with one of the best views in town. These guided Cancun excursions help you see past the wonders of the jungle-fringed roads and ruins perched atop a dramatic clifftop. This Tulum Tour also includes a snorkel and view of the ruins by boat.
Tulum is even more impressive once you've learned all the facts about the ancient Maya and their trade routes that crisscrossed the Yucatan. And once you've dove deep enough into the history of the site, you can take a dip in the turquoise waters of the Caribbean Sea right below it. A trip to Tulum can also be done in conjunction with other Mayan Ruins.
Xplor Park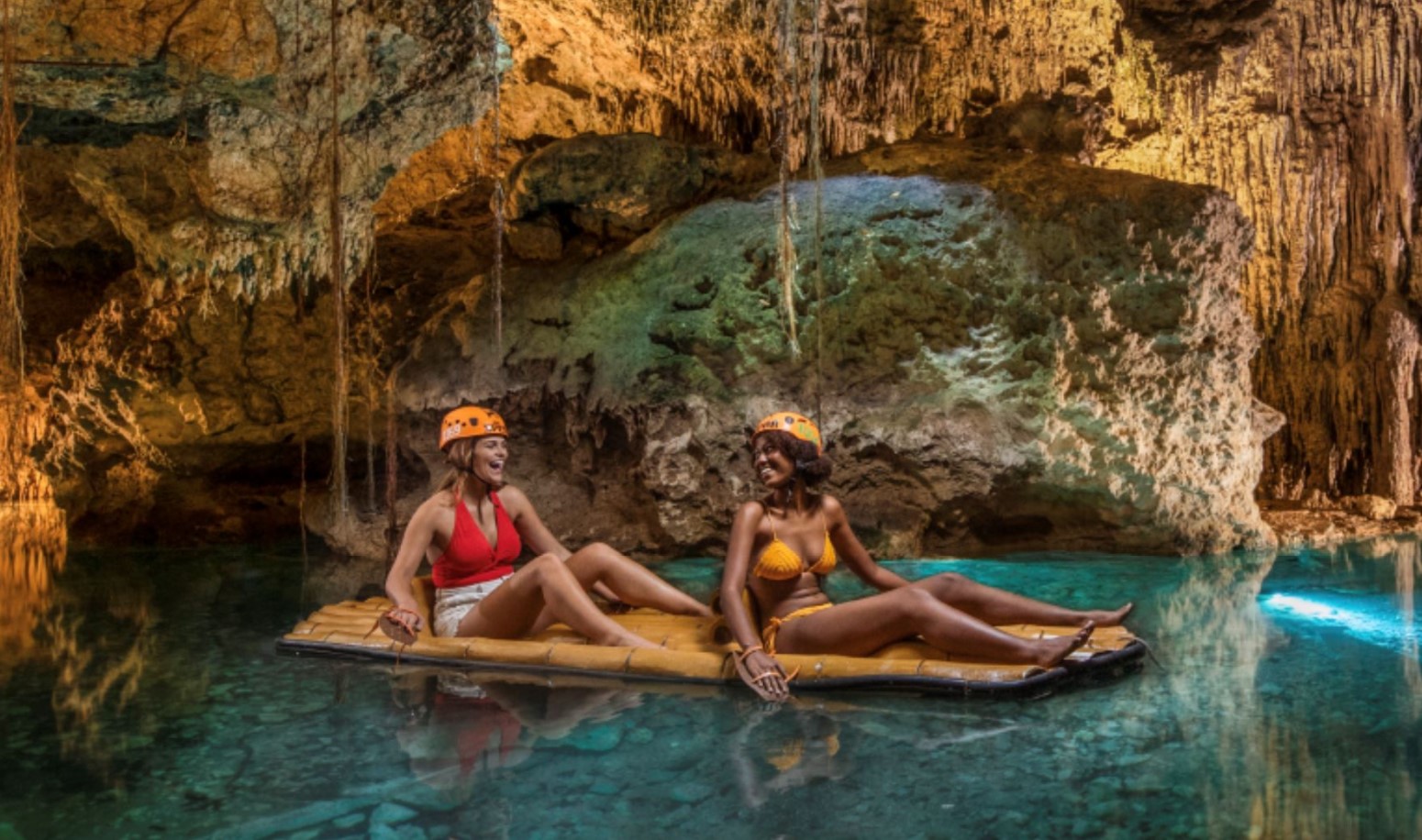 If adventure is on the agenda, you can't look past Xplor as one of my picks for Cancun Excursions that pack a punch.
You get to spend the day splashing in the cool waters of a subterranean river on rafts, gliding over a jungle canopy on a high-velocity zip line and driving an amphibious vehicle on exciting off-road trails. A hearty buffet lunch is included where you'll get to try a variety of local meals and fuel up before getting back into the action.
Isla Holbox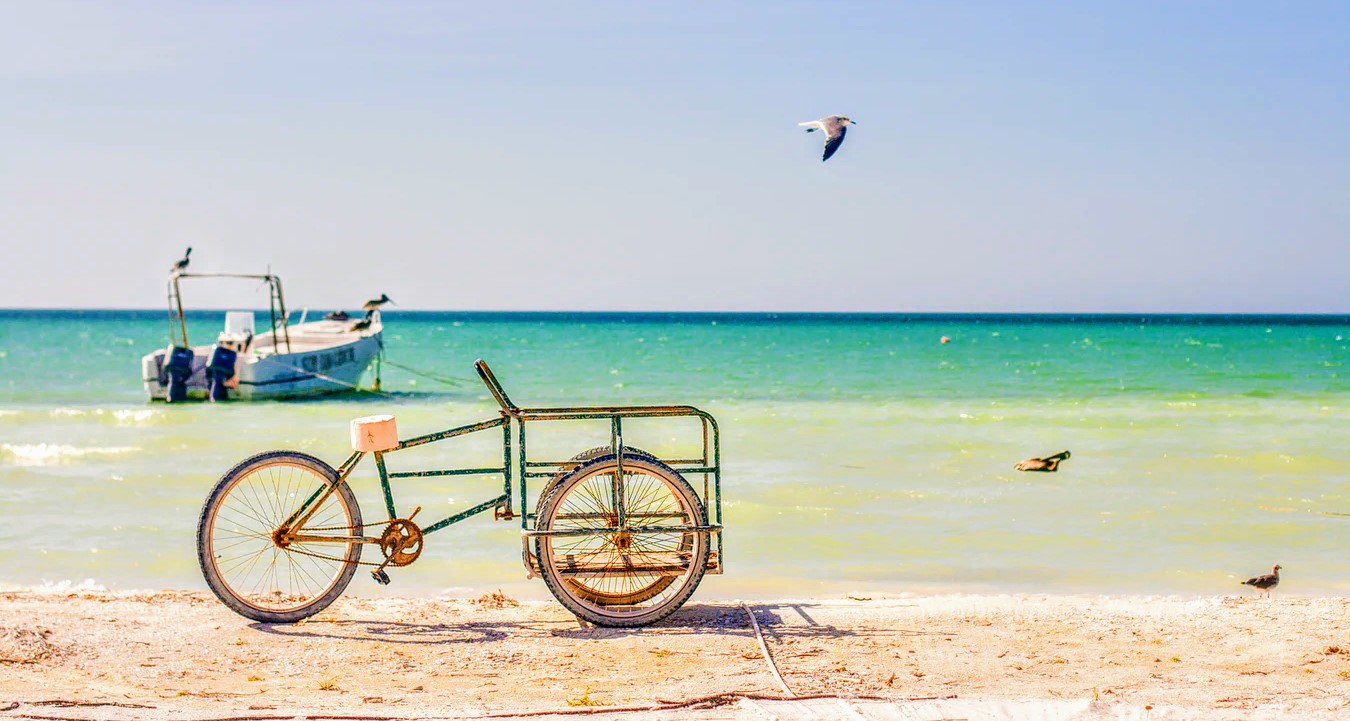 Take it easy and head to the north of the peninsula for a chance to swim, sunbathe and slow down. A visit to Holbox Island is one of my top Cancun excursions because it's just a bit further away than others which makes it a little less popular. Queue miles of shady shoreline just for you and your travel buddies.
The drive will soon be forgotten once you spot the island's trademark hammocks hanging lazily over the shallow waters with the resounding sound of nature echoing in your ear. As well as being one of the best excursions in Cancun, a day trip to Holbox is also a great choice for Tulum excursions as the drive time is about the same. If it's in your budget, the best way to rock a trip to Holbox from the Riviera Maya is by helicopter!
Whale shark snorkel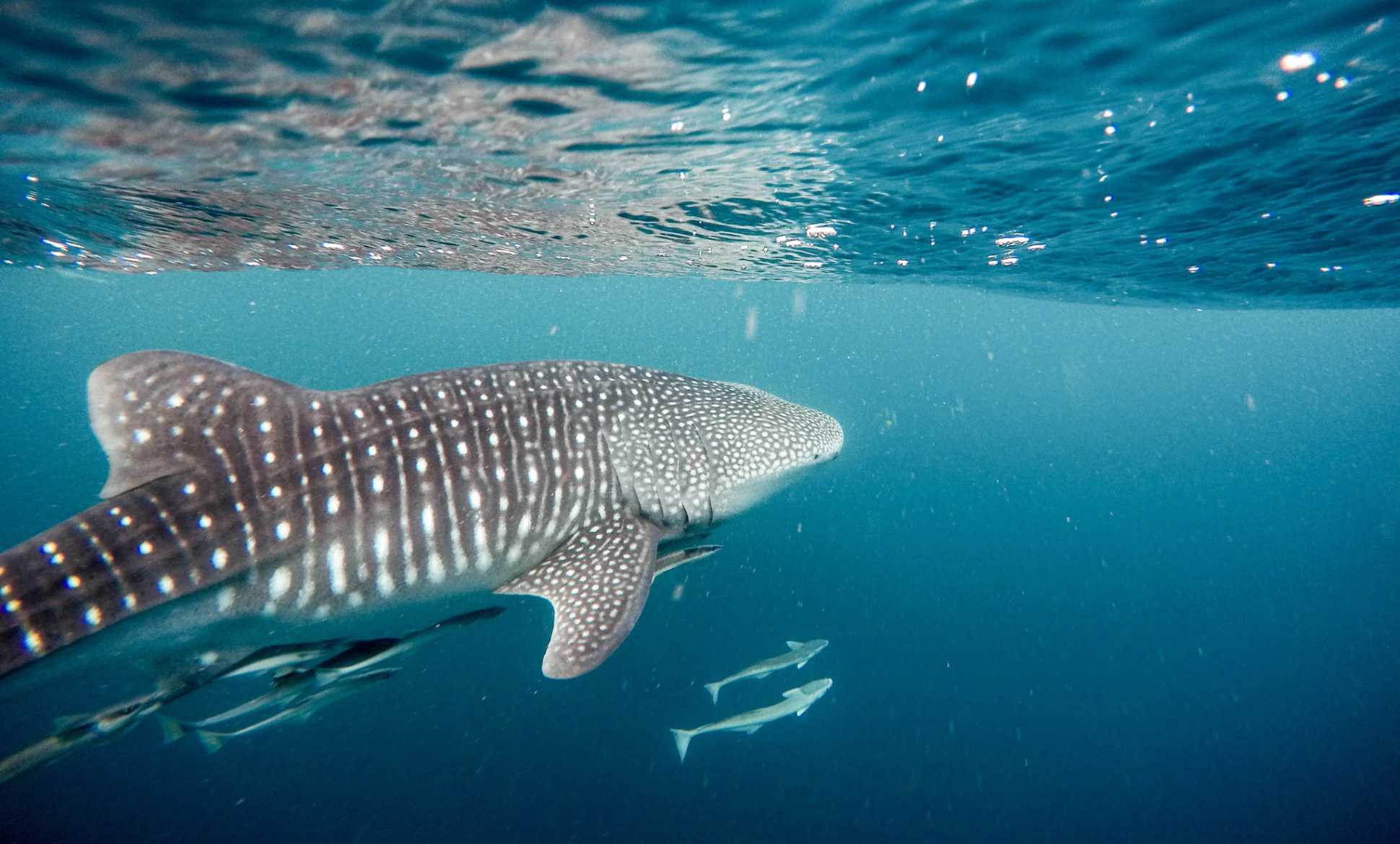 How do you feel about jumping into open water and swimming with the world's largest fish? Nothing but you, some snorkel gear, and schools of whale sharks, manta rays, and turtles?
This is one of those Cancun excursions that are not for the faint of heart but if you're open to a little adventure, you're sure to have one of those experiences you'll remember for a lifetime. A whale shark snorkel tour takes you out to one of the only places in the world where you get to share space with these gentle giants with the chance to jump in and get a closer look.
While there are a number of tour operators that now offer this whale shark tour, we send guests out with the original operator that created this tour in Cancun. Furthermore, they're the best in the industry when it comes to environmental preservation and protection of these beautiful whale sharks.
Valladolid and Izamal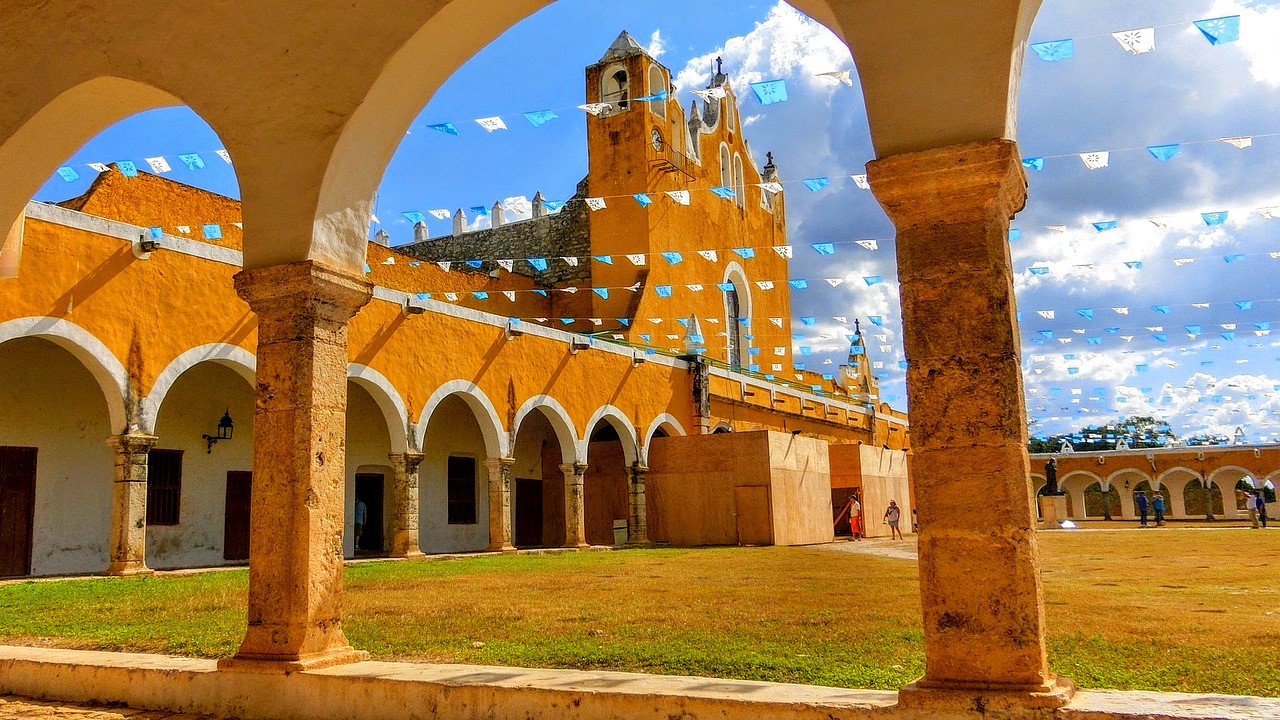 Visit two of the Yucatan's well-known colonial cities filled to the brim with traditional Mexican culture, beautiful churches and outstanding architecture.
As Cancun excursions go, this is great for those who want to experience a slice of small-town Mexico and get a bit off-the-beaten-track. Play your cards right and you'll also get to visit a local tequila factory and the chocolate museum, complete with samples of course.
ATV adventure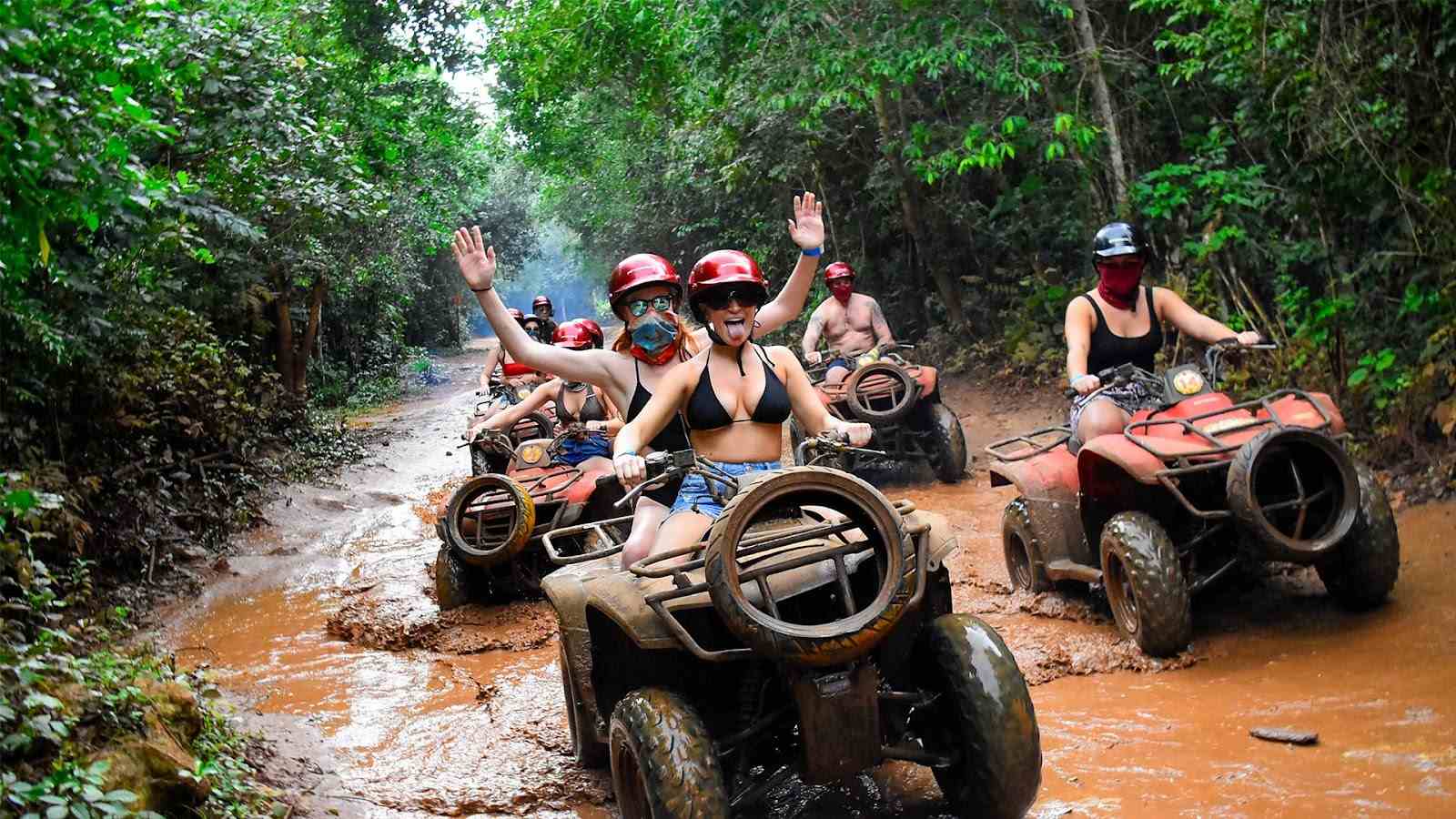 Get your adrenaline pumping and explore the rugged landscapes of the Yucatan on the most adventurous offering amongst Cancun excursions. Brace yourself for action on a multi-activity adventure including ATVs through rocky paths and windy trails as well as ziplines, snorkeling and cliff-jump into a cenote. See what lies beyond the sandy shores of the Hotel Zone.
Cozumel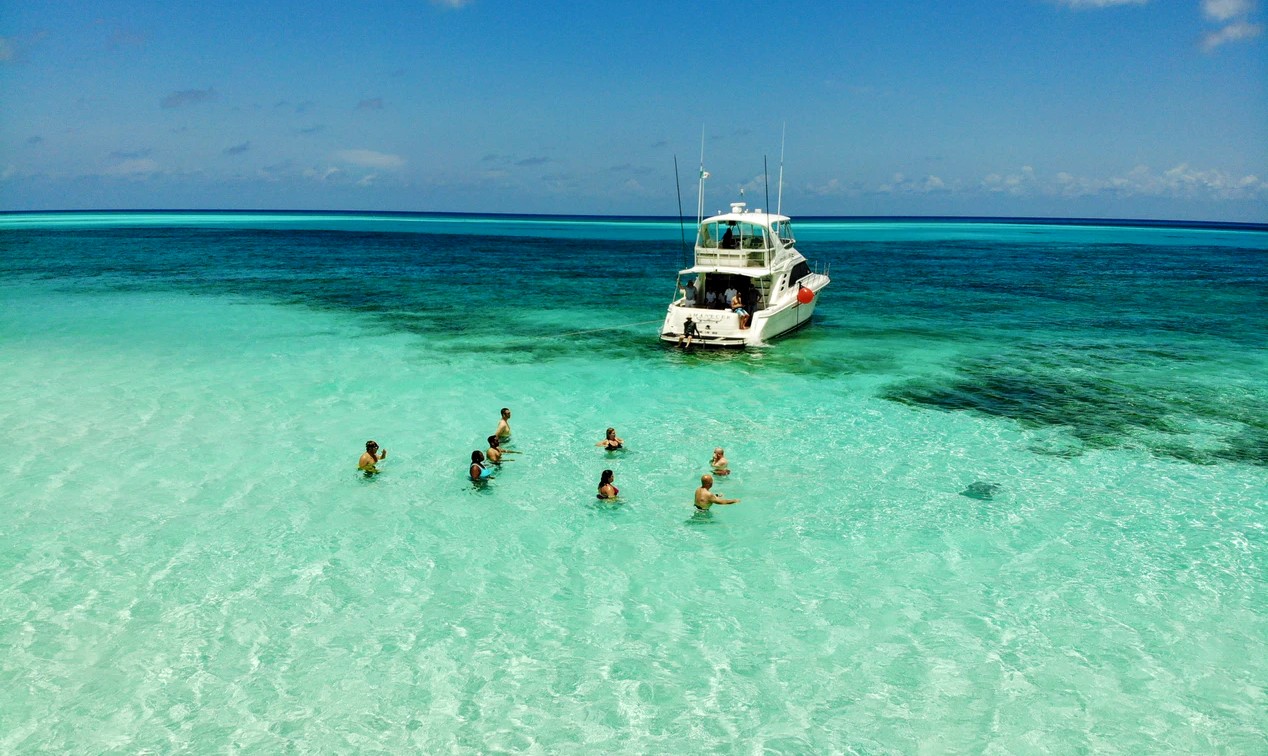 Located just off the coast of Playa del Carmen, Cozumel Island is one of the most popular Cancun excursions on offer, and for very good reason. Home to the aptly named El Cielo, which means 'heaven' in Spanish, Cozumel is renowned for being one of the best destinations to snorkel in the entire Caribbean.
Cozumel is also a great choice for island excursions if you're keen to get a snippet of local life in Mexico. Everything is a bit slower on the island and you'll be able to wander around the central square of San Miguel de Cozumel and visit its famous boardwalk.
If you prefer to not get wet, but want to see the incredible marine life of Cozumel then hop aboard Mexico's only submarine to explore the sealife down to 100 feet deep!
Rio Secreto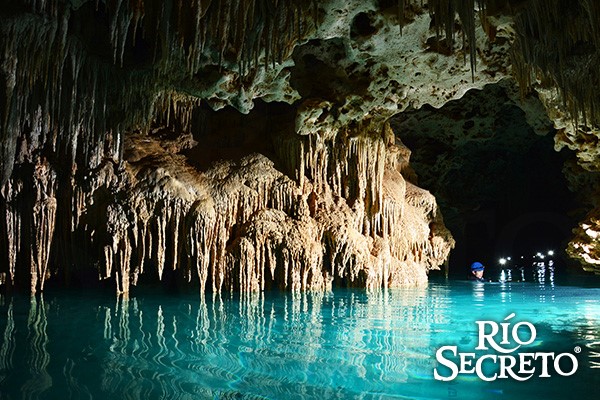 Take a peek into the Mayan underworld on a full-day tour to one of the most spectacular caves in Mexico. If I had my pick of Cancun excursions to an underground cave, Rio Secreto would easily be my pick. Caves not high on your list? Trust me, they will be.
See the famous crystal caves, swim through an underground river, and view the vibrant colors and dramatic mineral forms that await just beneath our feet. You can even explore parts of the cave by bike if you're daring. Some excursions are suitable for kids as young as four years old, making these Cancun excursions one for the whole family.
Rio Secreto is a great pick for Cozumel excursions, as it's easily accessible from the ferry in Playa del Carmen.
Bacalar and the Lake of Seven Colors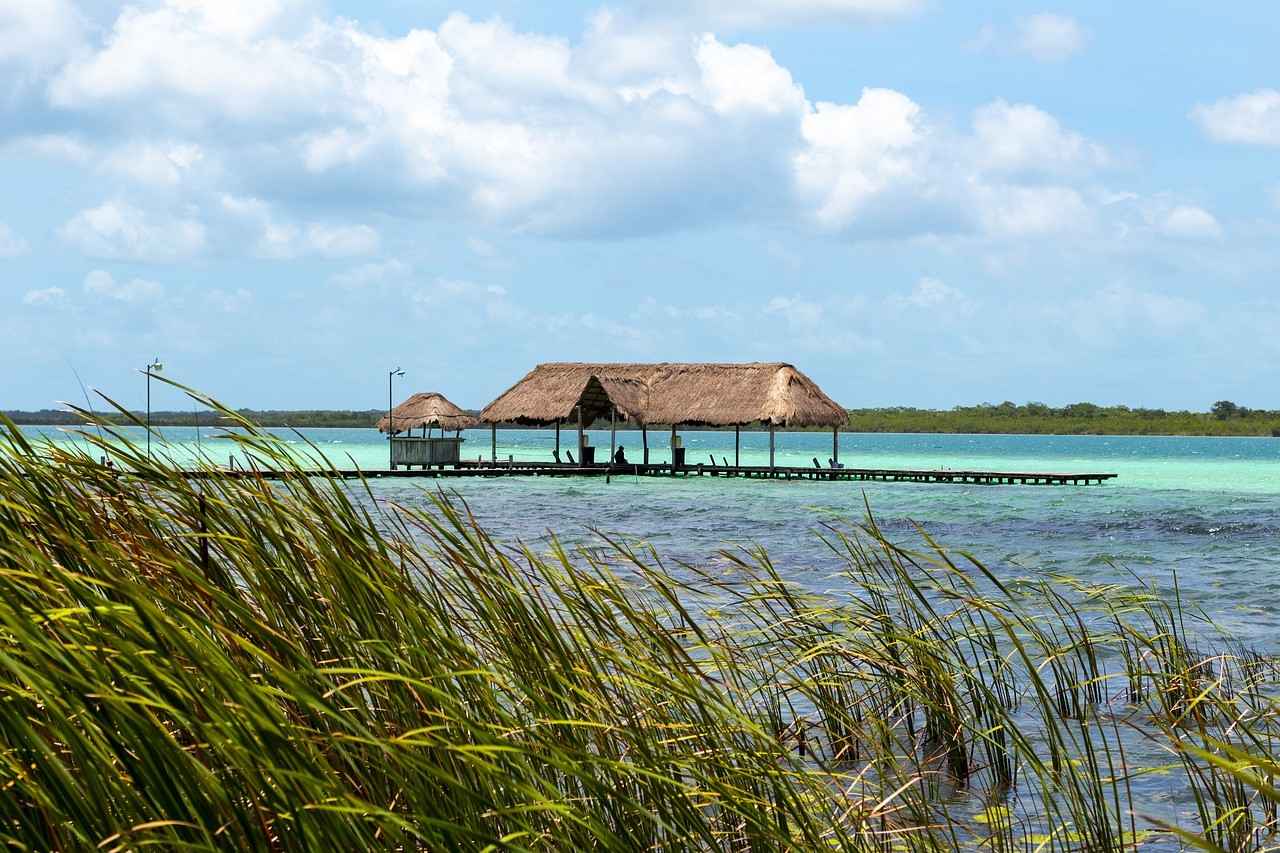 Get away from the hustle and bustle of the city with a trip to one of the area's few Pueblo Magicos. Bacalar is one of my top Cancun excursions because it's your chance to experience Mexican life away from the resorts and big hotels of the Riviera Maya.
This small unassuming town is situated on the shores of Laguna Bacalar, also known as the Lake of Seven Colors. The dramatic colors of the lagoon paint an ideal backdrop for exploring with a swim in one of the cenotes, a SUP or kayak adventure, or a sailboat tour to explore deep into the lagoon. The best part is, a trip to Bacalar is one of the few Cancun excursions where you really feel like you're off-the-beaten-track.
Visit now because I can guarantee this place will be nothing like it is now in another ten years.
Las Coloradas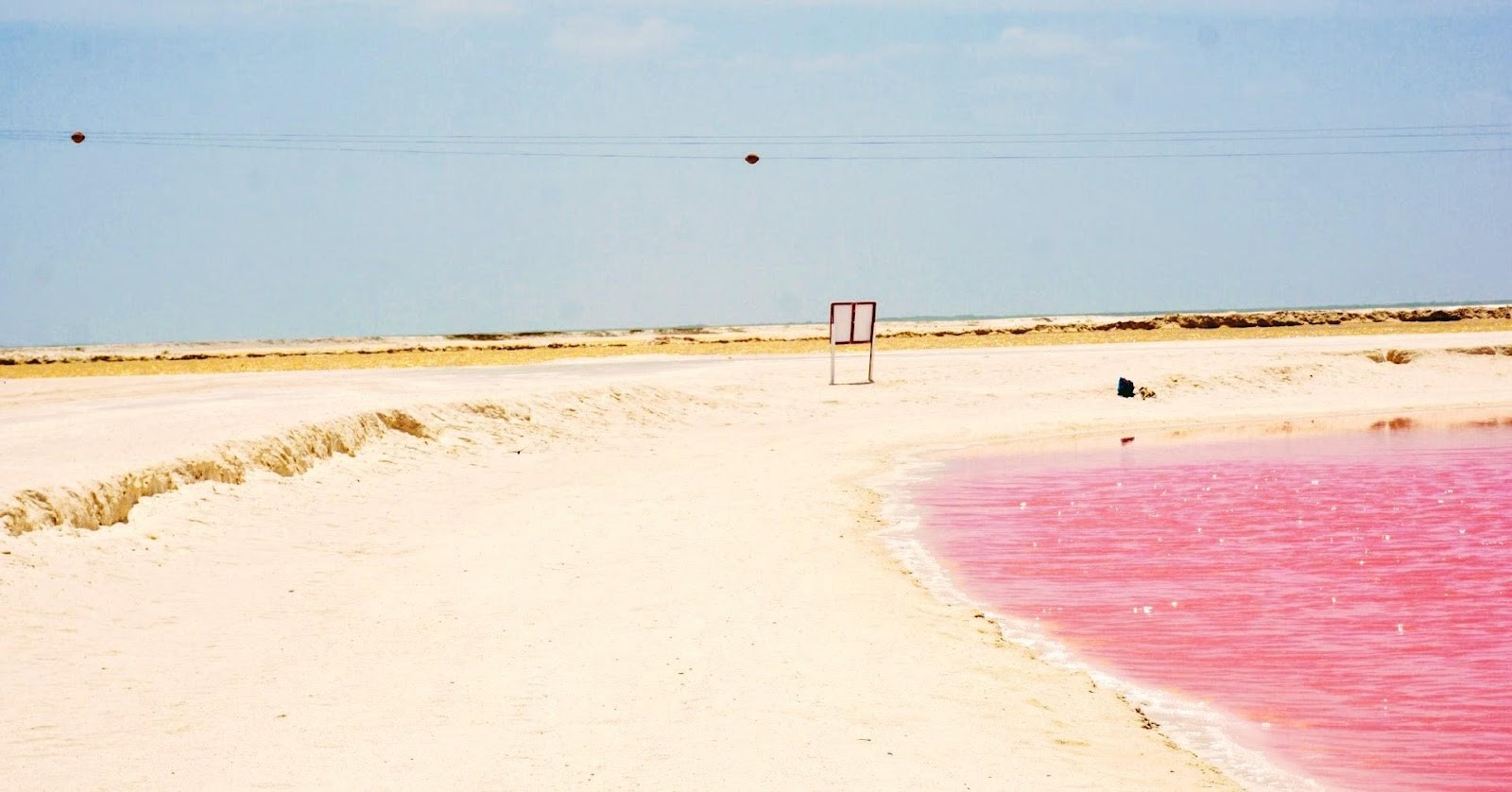 Instagram addicts will likely recognize the distinct pink hue of these pretty lakes found in the north of the Yucatan Peninsula. For your chance to see what all the fuss is about and to also spot some of the local wildlife, I highly recommend adding Las Coloradas to your list of must do Cancun excursions.
It's also one of my best excursions in Cancun because what was once a rarely visited off-the-radar destination is quickly becoming a tourist hot spot. You should visit before it changes too much and loses all its magic.
Go sailing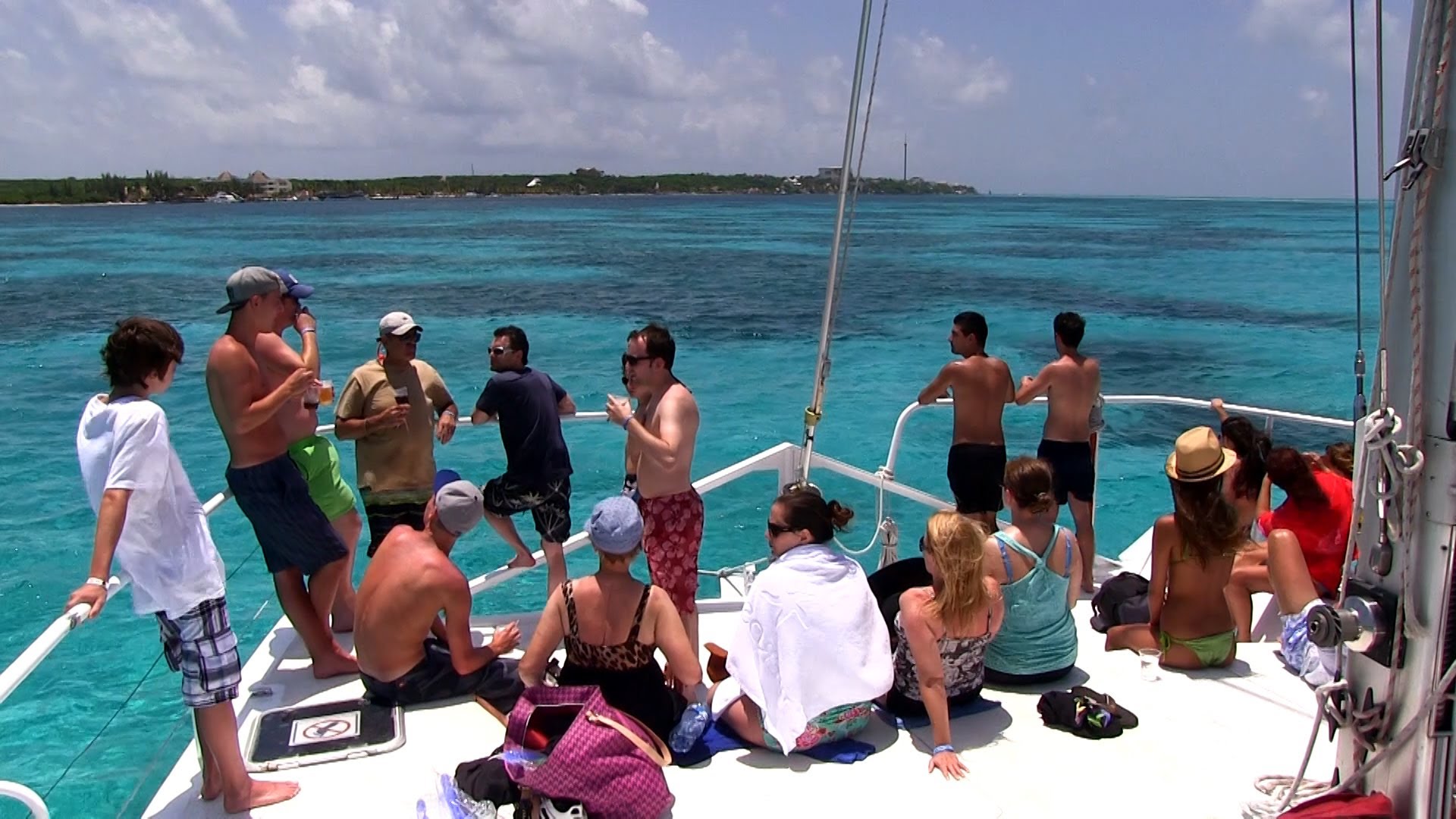 You've made it all the way to the Caribbean so it's time to hit the high seas with a sailing or boating tour and really explore what makes Cancun so special. When researching Cancun excursions, a sailing trip should be somewhere on your itinerary.
Whether it's a party cruise complete with open bar and live entertainment or a family-friendly sail onboard a replica Spanish galleon, there's a sailing excursion available to suit any traveler's agenda. One of the best excursions in Cancun for me, is boarding a Catamaran with friends and Sailing to Isla Mujeres. All you can eat and drink and plenty of time in the sun.
Cancun Underwater Museum of Art (MUSA)
I've been diving and snorkeling all around the world but have somehow never come across an underwater museum. Add MUSA to your Cancun excursions list if only for the pure novelty of seeing nearly 500 life-size installations submerged underwater.
What makes this one of the best excursions in Cancun is the opportunity to personalize the experience you want to have. You can choose to snorkel, scuba dive or opt to stay completely dry in a specially designed submarine with glass windows. Enjoy it how you like it as you marvel at this incredible underwater museum.
The Ultimate Combo
Which Cancun excursions will you choose? If it is too hard to decide why not have them all? This Super Combo is a full day packed with four amazing activities including zip lines, snorkeling, cenote swings and off-road ATV ride through the jungle. Or enjoy this Two Day Combo to Chichen Itza and Isla Mujeres at a big discount. Enjoy a Sunrise VIP Tour to Chichen Itza with a buffet, tequila tasting and cenote swim one day. Then, pick another day to set sail on a Catamaran Trip to Isla Mujeres for the day.
Tours are just the tip of the iceberg. Hopefully, this gives you an idea of our best excursions in Cancun that are available for your next holiday. It's tough to fit it all in one trip so you might have to start booking your next visit back. Or, just do like I did and move on down here and you can start on your own list of the best excursions in Cancun!
If you'd like any help planning your adventures in the Cancun region please feel free to give us a call or shoot us an email and we'll be happy to help.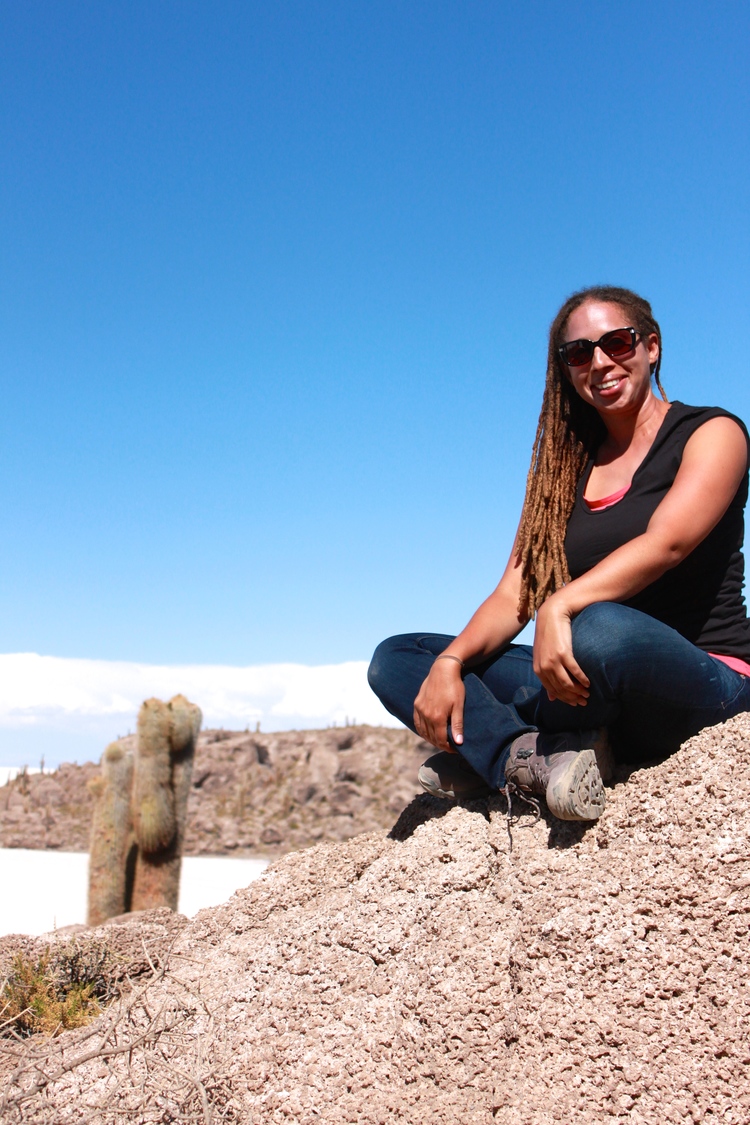 Cristal D
Local Writer, Global Traveler
Cristal Dyer was born in the Caribbean and has spent the last several decades travelling and writing, including several stints in Latin America. Currently based in Australia, she owns and operates her own travel site tofutraveler.com and is an expert travel writer, editor and photographer with a focus on solo budget travel and food tourism.